PBS News, UN, Aljazeera, France24, ABC {Australia) News, Reel Truth History, TED Talks, NPR, Colossal, Newark Museum, & more, July 2019
PBS News ,7.10,11,12,13&14.2019, Blitzed: Nazis On Drugs (WW2 Documentary), Click 1000: The Future of Television – BBC Click, The UN Web TV Channel is available 24 hours a day, ALJAZEERA news Live, FRANCE 24 Live, NPR: The Dress Hasn't Changed, But The Girls Have, Colossal: A Collaboratively Painted 'Mural of Brotherhood' Stretches for Over a Mile on Mexico's Border, ABC News (Australia) Live, Kai & Ing Joined Painting 7.10.19 and Kai's First Time at Newark Museum7.12.19
PBS NewsHour Weekend full episode July 14, 2019
PBS NewsHour Published on Jul 14, 2019
On this edition for Sunday, July 14, we take the show on the road to Milwaukee, Wisconsin, home to the 2020 Democratic National Convention next July. We speak to some of the state's Democratic leadership about efforts to win Wisconsin and explore its dairy farm crisis. Also, ICE begins nationwide raids on undocumented immigrants. Hari Sreenivasan anchors from Milwaukee. Stream your PBS favorites with the PBS app: https://to.pbs.org/2Jb8twG Find more from PBS NewsHour at https://www.pbs.org/newshour Subscribe to our YouTube channel: https://bit.ly/2HfsCD6 Follow us: Facebook: https://www.pbs.org/newshour Twitter: https://www.twitter.com/newshour Instagram: https://www.instagram.com/newshour Snapchat: @pbsnews Subscribe: PBS NewsHour podcasts: https://www.pbs.org/newshour/podcasts Newsletters: https://www.pbs.org/newshour/subscribe
Category News & Politics
PBS NewsHour Weekend full episode July 13, 2019
PBS NewsHour Published on Jul 13, 2019
On this edition for Saturday, July 13, Louisiana braces as Tropical Storm Barry makes landfall and briefly becomes a Category 1 hurricane, Vice President Mike Pence visits the border ahead of scheduled ICE raids, and our "Future of Food" series looks at cell-based meat grown solely in a laboratory. Hari Sreenivasan anchors from New York. Stream your PBS favorites with the PBS app: https://to.pbs.org/2Jb8twG Find more from PBS NewsHour at https://www.pbs.org/newshour Subscribe to our YouTube channel: https://bit.ly/2HfsCD6 Follow us: Facebook: https://www.pbs.org/newshour Twitter: https://www.twitter.com/newshour Instagram: https://www.instagram.com/newshour Snapchat: @pbsnews Subscribe: PBS NewsHour podcasts: https://www.pbs.org/newshour/podcasts Newsletters: https://www.pbs.org/newshour/subscribe
Category News & Politics
PBS NewsHour full episode July 12, 2019
PBS NewsHour Published on Jul 12, 2019
Friday on the NewsHour, Labor Secretary Alex Acosta resigns amid furor over his prosecution of Jeffrey Epstein for sex crimes in 2008. Plus: Tropical Storm Barry threatens New Orleans with flooding, how legal marijuana is confronting challenges of racial inequity, the ideological divide within the Democratic party, political analysis with Mark Shields and Ramesh Ponnuru and folk legend Joan Baez. WATCH TODAY'S SEGMENTS: Tumultuous week in White House ends with Acosta resignation https://www.youtube.com/watch?v=THx_o… Why Tropical Storm Barry threatens more than just the coast https://www.youtube.com/watch?v=tHj-c… News Wrap: House committees might delay Mueller testimony https://www.youtube.com/watch?v=jfs49… Why legal marijuana industry now struggles with diversity https://www.youtube.com/watch?v=yo5dK… Pelosi and Ocasio-Cortez expose Democrats' big divide https://www.youtube.com/watch?v=M-uik… Shields and Ponnuru on Democratic division, citizenship data https://www.youtube.com/watch?v=EzlDG… Folk legend Joan Baez reflects on a life in music and activism https://www.youtube.com/watch?v=HQwQl… Stream your PBS favorites with the PBS app: https://to.pbs.org/2Jb8twG Find more from PBS NewsHour at https://www.pbs.org/newshour Subscribe to our YouTube channel: https://bit.ly/2HfsCD6 Follow us: Facebook: https://www.pbs.org/newshour Twitter: https://www.twitter.com/newshour Instagram: https://www.instagram.com/newshour Snapchat: @pbsnews Subscribe: PBS NewsHour podcasts: https://www.pbs.org/newshour/podcasts Newsletters: https://www.pbs.org/newshour/subscribe
Category News & Politics
PBS NewsHour full episode July 11, 2019
PBS NewsHour Published on Jul 11, 2019
Thursday on the NewsHour, President Trump announces he's ending his legal battle to add a controversial citizenship question to the 2020 census. Plus: An interview with the head of Veterans Affairs, the competitive business of growing marijuana, Rep. Debbie Lesko on the shortage of female Republicans in Congress, how a comic writer addresses reality and a singer on finding identity through music. WATCH TODAY'S SEGMENTS: Losing census fight, how Trump will seek citizenship data https://www.youtube.com/watch?v=OGTq9… News Wrap: Pelosi spars with progressive party members https://www.youtube.com/watch?v=eLQ5H… Sec. Wilkie on expanding health care for veterans https://www.youtube.com/watch?v=oc6BD… Why some small marijuana growers struggle after legalization https://www.youtube.com/watch?v=yFBzC… Why it's so hard to get Republican women in Congress https://www.youtube.com/watch?v=PDyPE… How the comic strip 'Baldo' blends humor with humanity https://www.youtube.com/watch?v=xxjDV… How Grammy-nominated singer Falu found her identity in music https://www.youtube.com/watch?v=4l0EL… Stream your PBS favorites with the PBS app: https://to.pbs.org/2Jb8twG Find more from PBS NewsHour at https://www.pbs.org/newshour Subscribe to our YouTube channel: https://bit.ly/2HfsCD6 Follow us: Facebook: https://www.pbs.org/newshour Twitter: https://www.twitter.com/newshour Instagram: https://www.instagram.com/newshour Snapchat: @pbsnews Subscribe: PBS NewsHour podcasts: https://www.pbs.org/newshour/podcasts Newsletters: https://www.pbs.org/newshour/subscribe
Category News & Politics
PBS NewsHour full episode July 10, 2019
PBS NewsHour Published on Jul 10, 2019
Wednesday on the NewsHour, Labor Secretary Alex Acosta publicly addresses his role in the controversial 2008 prosecution of sex offender Jeffrey Epstein. Plus: The British ambassador to the U.S. resigns, how marijuana affects the brain, the U.S. women's soccer team celebrates its World Cup victory, making baseball safer for fans and getting energy out of buildings. WATCH TODAY'S SEGMENTS: How Alex Acosta explained his handling of Epstein case https://www.youtube.com/watch?v=7Jy0N… News Wrap: Fed signals impending interest rate reduction https://www.youtube.com/watch?v=hROsA… What Darroch's resignation means for U.S.-British diplomacy https://www.youtube.com/watch?v=mMK0l… Scientists race to learn how marijuana affects the brain https://www.youtube.com/watch?v=d6VnG… How U.S. women's soccer is paving the way for pay equity https://www.youtube.com/watch?v=ZSim9… Why hasn't Major League Baseball done more to protect fans? https://www.youtube.com/watch?v=Du8mQ… Designing buildings that create more energy than they use https://www.youtube.com/watch?v=rqU8o… Stream your PBS favorites with the PBS app: https://to.pbs.org/2Jb8twG Find more from PBS NewsHour at https://www.pbs.org/newshour Subscribe to our YouTube channel: https://bit.ly/2HfsCD6 Follow us: Facebook: https://www.pbs.org/newshour Twitter: https://www.twitter.com/newshour Instagram: https://www.instagram.com/newshour Snapchat: @pbsnews Subscribe: PBS NewsHour podcasts: https://www.pbs.org/newshour/podcasts Newsletters: https://www.pbs.org/newshour/subscribe
Blitzed: Nazis On Drugs (WW2 Documentary) | History Documentary | Reel Truth History
Reel Truth History Documentaries Published on Jun 28, 2019
In 1938 a drug called Pervitin was created in Nazi Germany. This stimulant was a methamphetamine based pill, was available in every pharmacy and didn't require a prescription. This drug was distributed to German soldiers during the course of WW2 and Hitler was no exception to these drug highs receiving drug cocktails from his personal physical Theodor Morell. This film explores the use of drugs in WW2 and looks at the potential effects that drugs could have had on Hitler, soldiers and the war itself. Distributed by DRG To be the first to watch more full length documentaries, subscribe here: https://www.youtube.com/channel/UCb7x… Welcome to Reel Truth History, the home of gripping and powerful documentaries. Here you can watch both full length documentaries and series that explore some of the most comprehensive pieces of world history.
TED Talks: The next global agricultural revolution,
Conventional meat production causes harm to our environment and presents risks to global health, but people aren't going to eat less meat unless we give them alternatives that cost the same (or less) and that taste the same (or better). In an eye-opening talk, food innovator and TED Fellow Bruce Friedrich shows the plant- and cell-based products that could soon transform the global meat industry — and your dinner plate.
This talk was presented at an official TED conference, and was featured by our editors on the home page.
About the speaker
Bruce Friedrich · Food innovator
TED Fellow Bruce Friedrich plans to compete with the meat industry on its own terms — by creating alternatives to conventional meat that taste the same or better and cost less.
Learn more about the Good Food Institute and be a part of the next agricultural revolution.
Learn more ? follow Follow Bruce Friedrich on Twitter.
Click 1000: The Future of Television – BBC Click
BBC Click Published on Jul 8, 2019
This is the 1,000th episode of Click. But we've also created a special show that gives you complete control over what you watch. Check it out at bbc.co.uk/click1000. Subscribe HERE https://bit.ly/1uNQEWR Find us online at www.bbc.com/click Twitter: @bbcclick Facebook: www.facebook.com/BBCClick
Category Science & Technology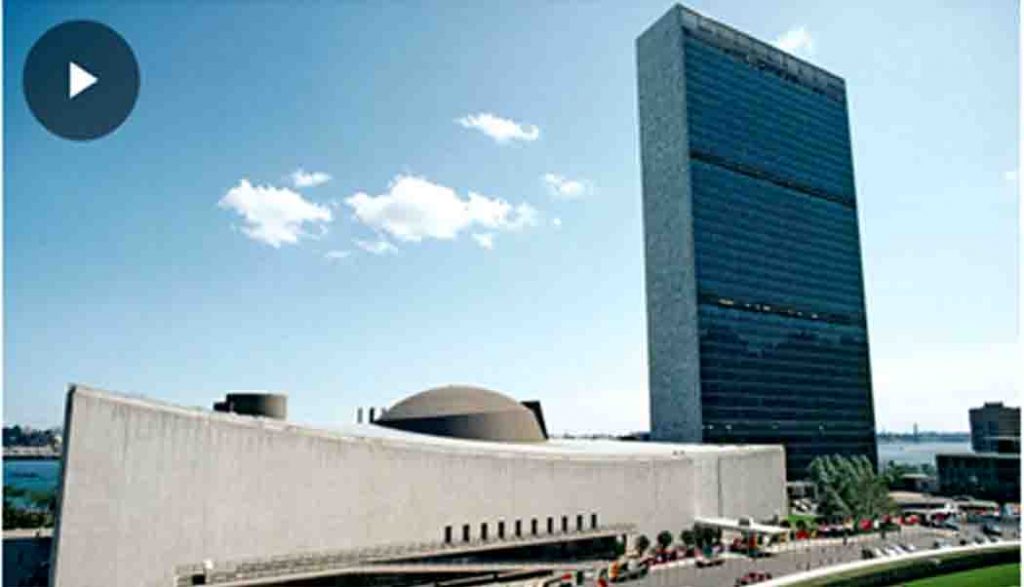 https://webtv.un.org/live-now/watch/24-hour-live-and-pre-recorded-programming/5689257377001
24 Hour Live and pre-recorded Programming
12 Jul 2019 – The UN Web TV Channel is available 24 hours a day with selected live programming of United Nations meetings and events as well as with pre-recorded video features and documentaries on various global issues.
Monday, 15 July 2019
All indicated times are New York time (GMT-4) Email Subscription Full Live Schedule
10:00 am
(Part 9) SDGs Learning, Training & Practice (HLPF 2019 Side Event).
The State of Food Security and Nutrition in the World (SOFI) 2019.
Security Council: 1) The situation in the Middle East (8572nd meeting). 2) Threats to international peace and security (8573rd meeting).
General Assembly (Informal plenary): Gender equality and women's leadership for a sustainable world (HLPF 2019 Event).
12:00 pm
Daily Press Briefing by the Spokesperson of the Secretary-General.
12:30 pm
Press Conference: The President of the General Assembly, María Fernanda Espinosa Garcés. Phumzile Mlambo-Ngcuka (UN Women) and Helen Clark, former Prime Minister of New Zealand on gender equality and women's leadership for a sustainable world.
01:00 pm
Press Conference: Launch of the report, "The State of Food Security and Nutrition in the World 2019".
01:15 pm
Investing into Climate Smart Economies: Energy Efficiency for SDG 13 (HLPF 2019 Side Event).
Building National Capacities for Conflict Prevention: High Level Partner Event of the Joint UNDP-DPPA Programme (HLPF 2019 Side Event).
Inclusive national policies in the face of climate change: towards a rights-based approach to the implementation of SDG 13 (HLPF 2019 Side Event).
The 2030 Agenda under the Japanese presidency of the G20 (HLPF 2019 Side Event).
03:00 pm
(Part 10) SDGs Learning, Training & Practice (HLPF 2019 Side Event).
Youth Skills Day 2019.
Learning to Learn for Life and Work – On the occasion of Youth Skills Day 2019.
2019 High-level Political Forum on Sustainable Development (HLPF 2019) – 15th and 16th meeting.
Press Conference: Alejandra Candia, Vice Minister of Social Development of Chile who will speak on the "Voluntary National Review of Chile".
What is Democracy? Stepping Up Engagement Around Goal 16 (HLPF 2019 Side Event).
Strengthening the Work of the UN on Tax Cooperation for Sustainable Development (HLPF 2019 Side Event).
03:30 pm
Gender Diversity Beyond Binaries.
06:30 pm
Accelerating progress on the SDGs through the implementation of the Global Action Programme (GAP) on Food Security and Nutrition in Small Island Developing States (SIDS) (HLPF 2019 Side Event).
The UN Technology Bank for the LDCs – Driving the SDGs through Science, Technology and Innovation (HLPF 2019 Side Event).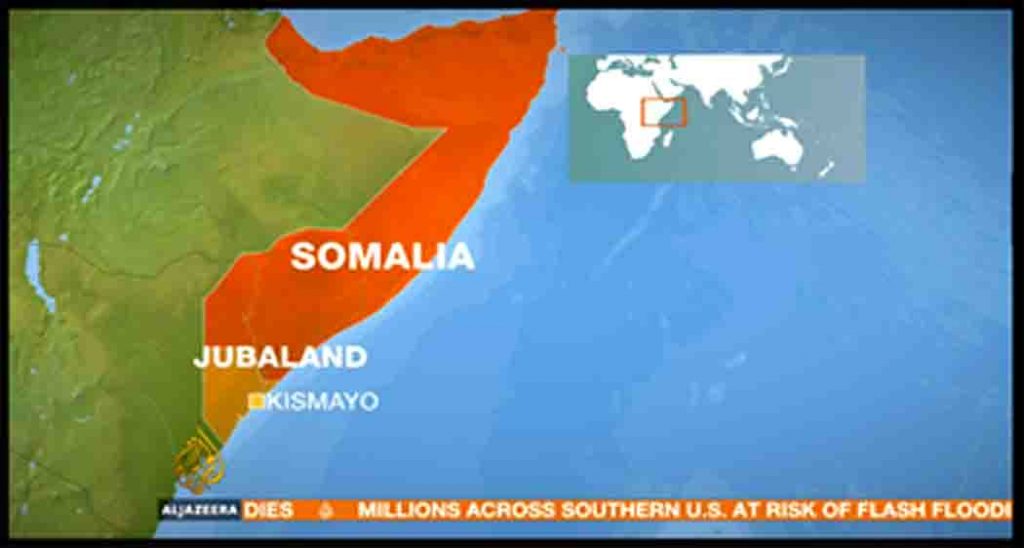 https://www.aljazeera.com/live/
ALJAZEERA news
Live, breaking and in-depth news from Asia, Africa, the Middle East, Europe and the Americas.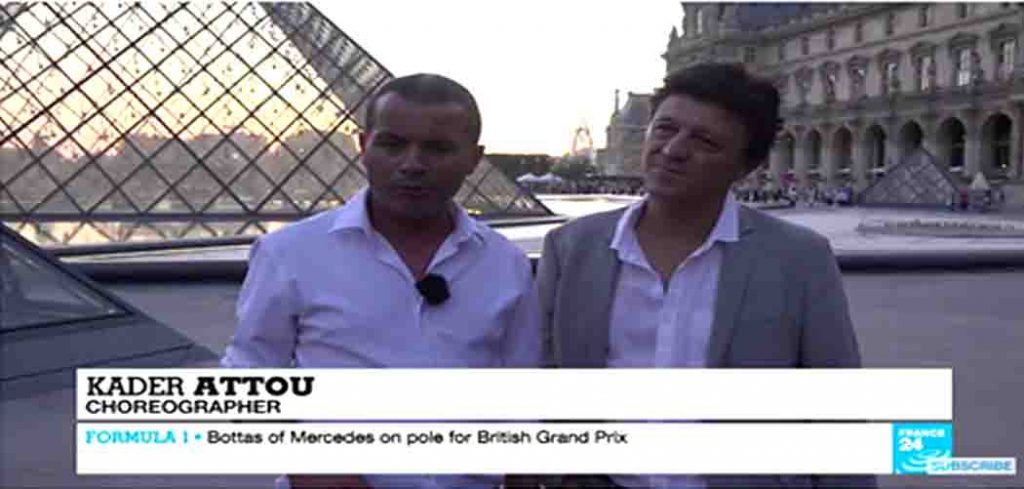 FRANCE 24 Live – International Breaking News & Top stories – 24/7 stream
FRANCE 24 English Started streaming on Jul 4, 2019
Watch FRANCE 24 live in English on YouTube for free Subscribe to France 24 now https://f24.my/YouTubeEN Watch France 24 live news: all the latest news live broadcasted from Paris, France. Le DIRECT France 24 en français : https://f24.my/YTliveFR France 24 EN VIVO en Español: https://f24.my/YTliveES ????? 24 ???? ??????? https://f24.my/YTliveAR Like us on Facebook: https://www.facebook.com/FRANCE24.Eng… Follow us on Twitter: https://twitter.com/France24_en FRANCE 24 INTERNATIONAL NEWS 24/7 https://www.france24.com/en/
Category News & Politics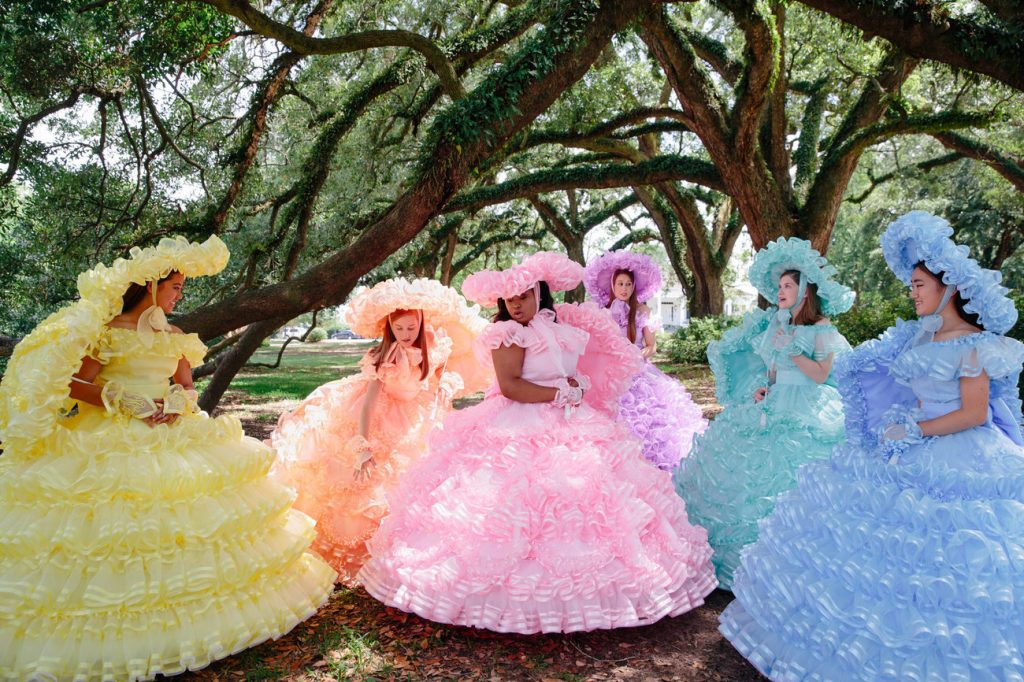 Six of the 50 Azalea Trail Maids gather under oak trees. The dresses come in six different colors, but only the queen of the court wears pink. Adair Freeman Rutledge
The Dress Hasn't Changed, But The Girls Have
July 7, 20197:00 AM ET Lindsey Feingold
Photo Stories From NPR
They marched in President Barack Obama's 2009 inauguration parade.
They appeared at processions ranging from the Macy's Thanksgiving Day Parade in New York City and Disney's Easter Parade in Orlando, Fla., to the Rose Bowl Parade in Pasadena, Calif.
They are the Azalea Trail Maids — the embodiment of old school Southern hospitality with a modern twist.
Photographer Adair Rutledge, a native of Mobile, Ala., returned to her hometown to learn more about how some girls are redefining what it means to be a symbol of the South — while they wear a 50-pound, custom-made antebellum dress.
To be one of the 50 Azalea Trail Maids, you have to be chosen — and only those with impressive resumes get the honor. The girls Rutledge profiled were valedictorians, National Merit Scholarship winners and even in ROTC. And the interview process is extensive. "A lot of them take classes and rehearse for years," Rutledge says.
The selective process and preparation is meant to prepare them to be ambassadors for their town — a modern version of the Southern belle.
Once chosen, they represent Mobile for a year. When wearing the dresses, which can cost up to $6,000, they usually don't speak; their duty is to smile, wave and have their photo taken.
Rutledge hopes her project will help people work through what seem like contradictions: very accomplished women wearing Southern plantation-era gowns while representing Alabama's third-largest city.
"There's sort of a disconnect between what the dress represents historically and these multicultural, highly accomplished modern young women who wear it now," she says. "They're not exact replicas, but they are modeled after the attire of the white Southern plantation-era elite, which means that they are the gowns that were once worn by the wives of slave owners. … I really want people to be asking these questions around gender and identity and race and the tensions that are created from being a young Southern black woman wearing an antebellum hoop skirt."
For more information please visit the following link:
https://www.npr.org/sections/pictureshow/2019/07/07/712253441/the-dress-hasnt-changed-but-the-girls-have?utm_source=pocket-newtab
A Collaboratively Painted 'Mural of Brotherhood' Stretches for Over a Mile on Mexico's Border
June 26, 2019 Laura Staugaitis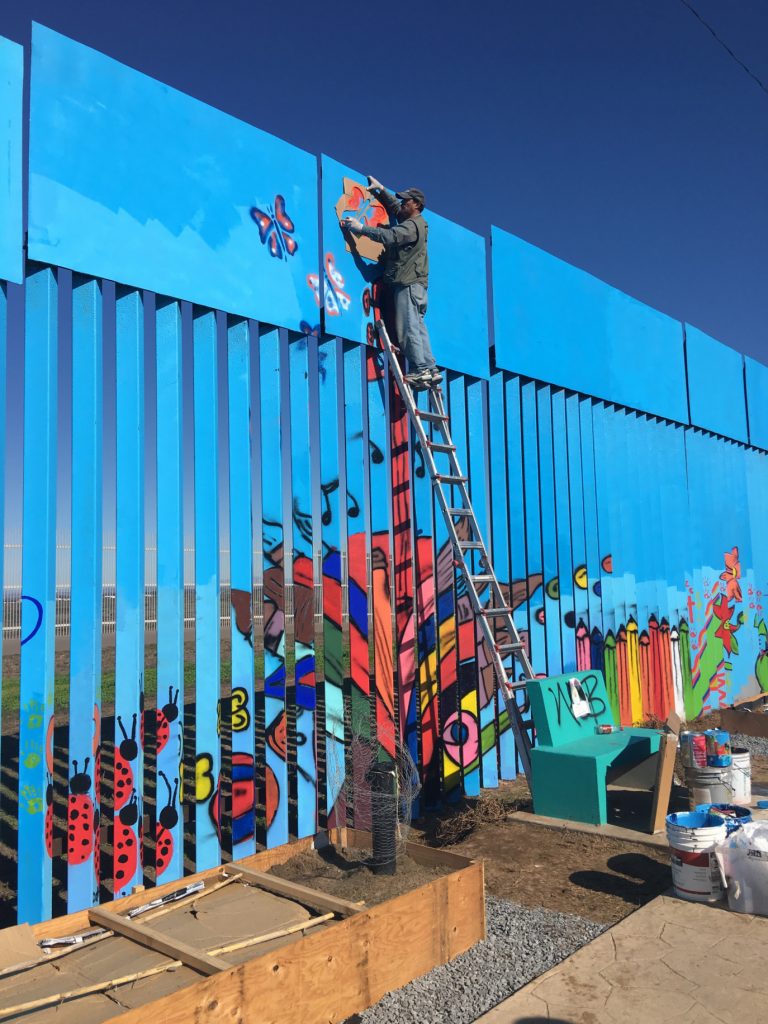 All photographs courtesy of Enrique Chiu
Over the past two and a half years, nearly 4,000 volunteers have converged on the US/Mexico border to assist artist Enrique Chiu with painting a mural. Chiu began the project on Election Day in 2016, and once his collaborative project is complete, the "Mural of Brotherhood" will span a mile of Mexico's border frontage in Tijuana. Shorter segments will also be created in other regions to connect the project to the southern edge of the border. The wide range of styles, including written phrases and more illustrative narratives reflects the diversity of those who have worked alonside Chiu to complete the expansive mural.
Chiu was born in Mexico and has spent 14 years living in the U.S., both as a child and as an adult. However, he re-rooted himself in Tijuana's vibrant arts scene ten years ago. In an interview with Hyperallergic Chiu explained, "the murals spread messages of peace to people crossing the border by car or on foot," and are "intended to be a final glimpse of hope for migrants risking danger as they cross northward."
A recently released documentary by Alejandro Arguelles Benitez follows the project. You can watch the trailer below, and track the progress of the mural on Instagram. (via Hyperallergic)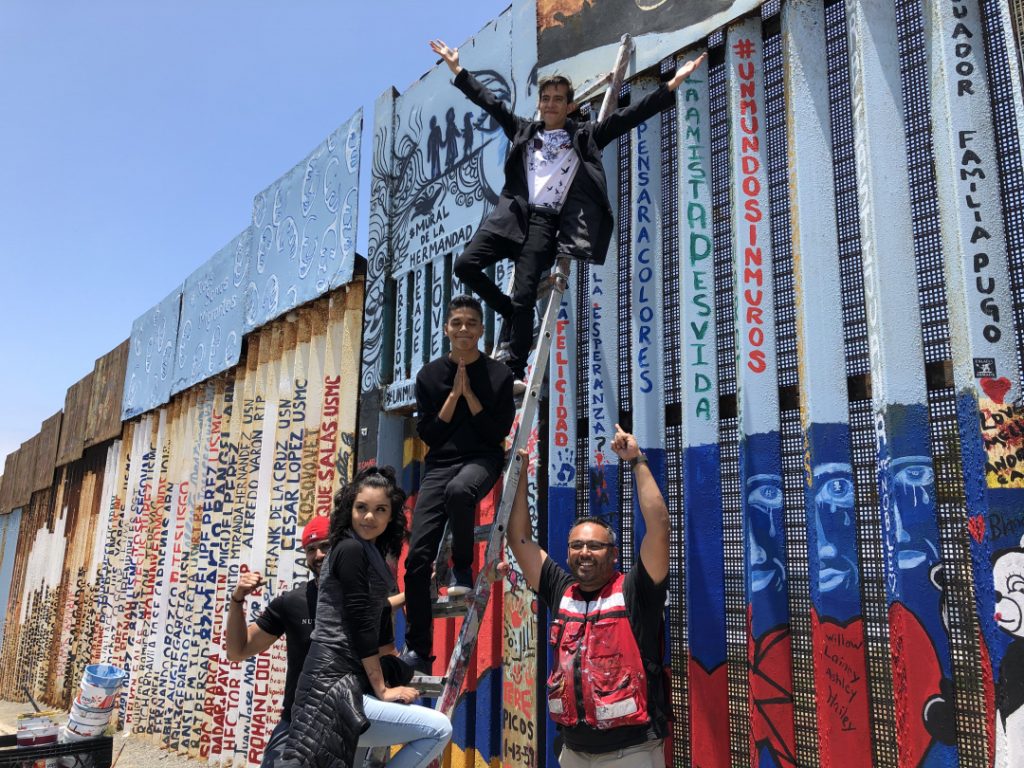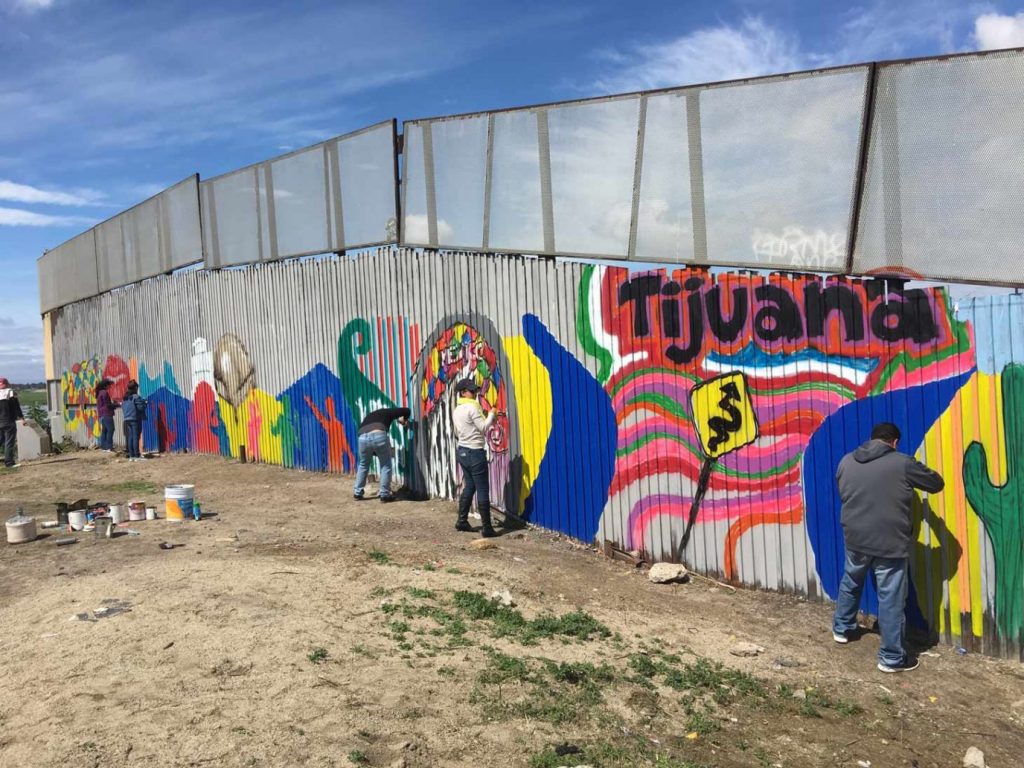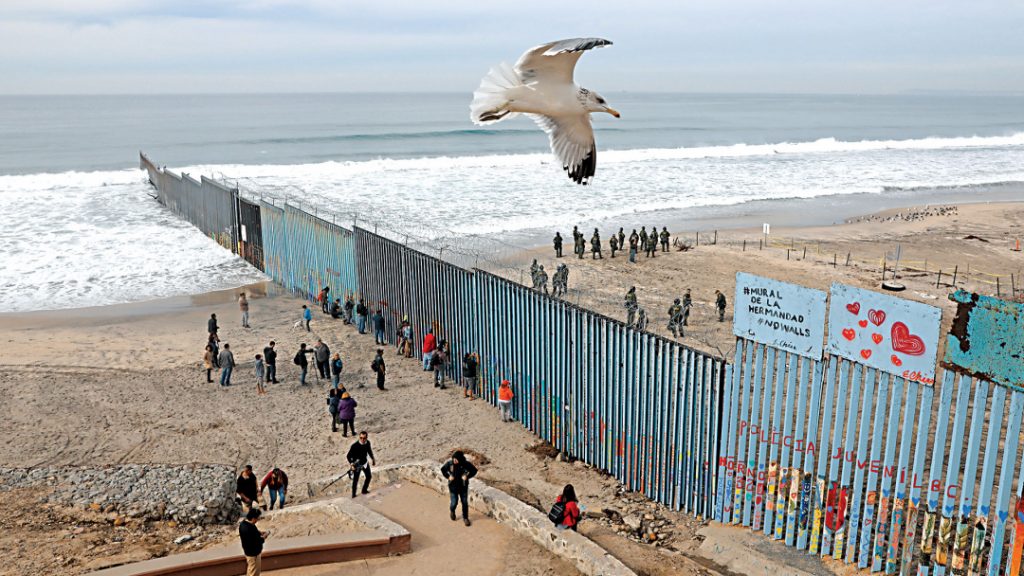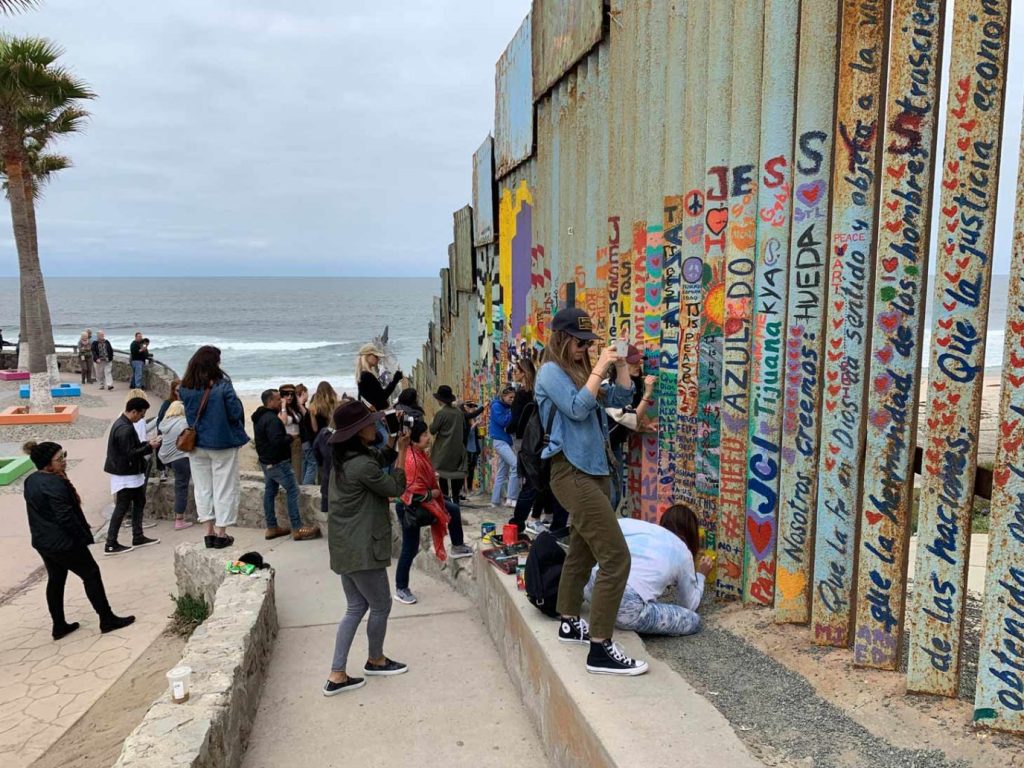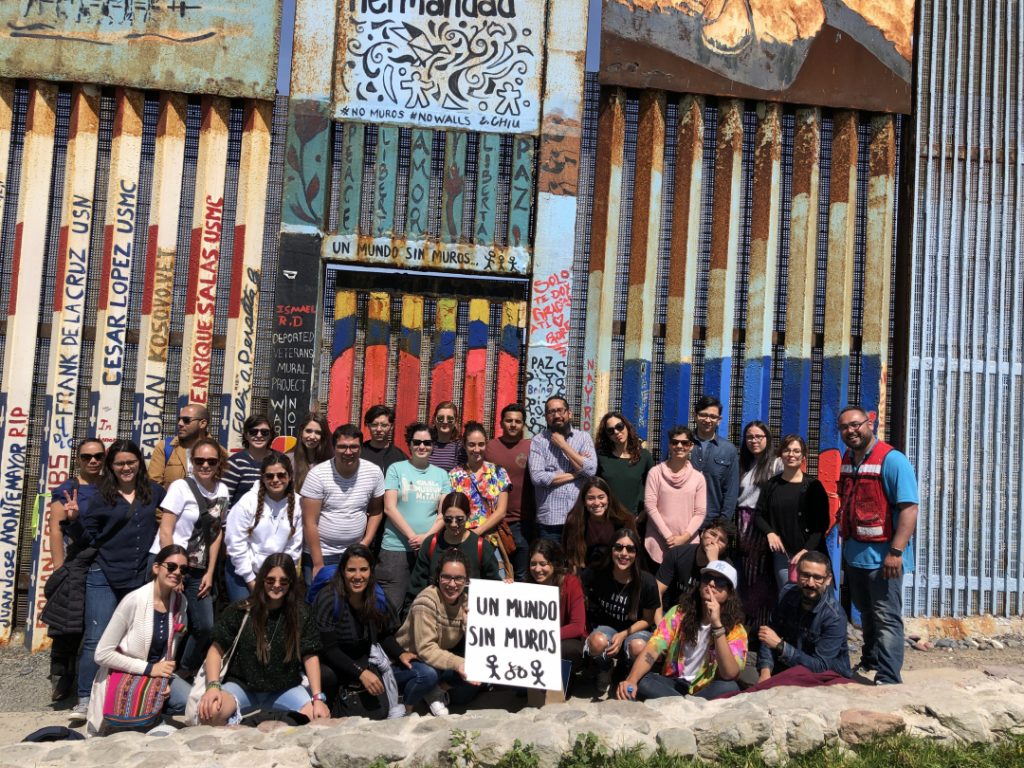 A Child Peers Over the US/Mexico Border Wall in a Giant New Photographic Work by JR
September 7, 2017 Christopher Jobson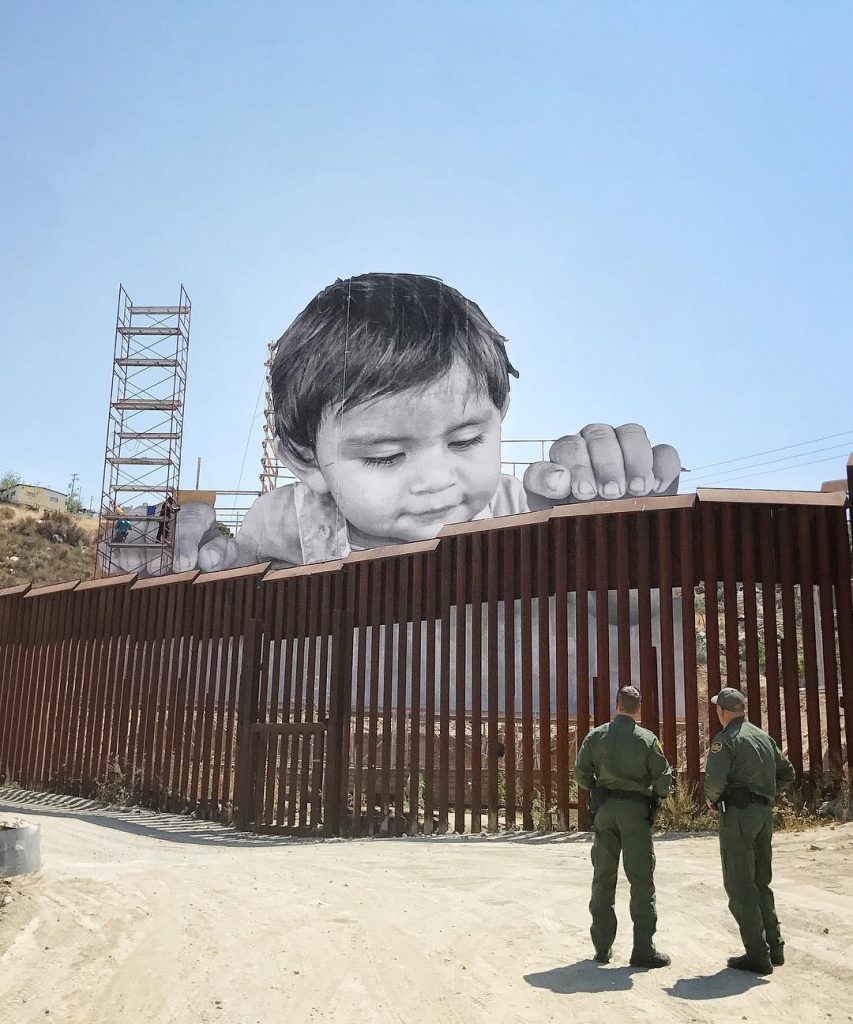 French artist JR just unveiled a new work in progress at the US/Mexico border. The large
photographic piece depicts a child peering over a border fence from the Mexican side, apparently in reference to Trump's effort to rescind the DACA program which protects the children of undocumented immigrants from being deported. The artist is known for his towering photographic installations backed by scaffolding such as his pieces at the Louvre and the Rio Olympics.
JR will be in LA tonight at Blum & Poe for a discussion with curator Pedro Alonzo about "immigration in the artist's practice." Admission is free.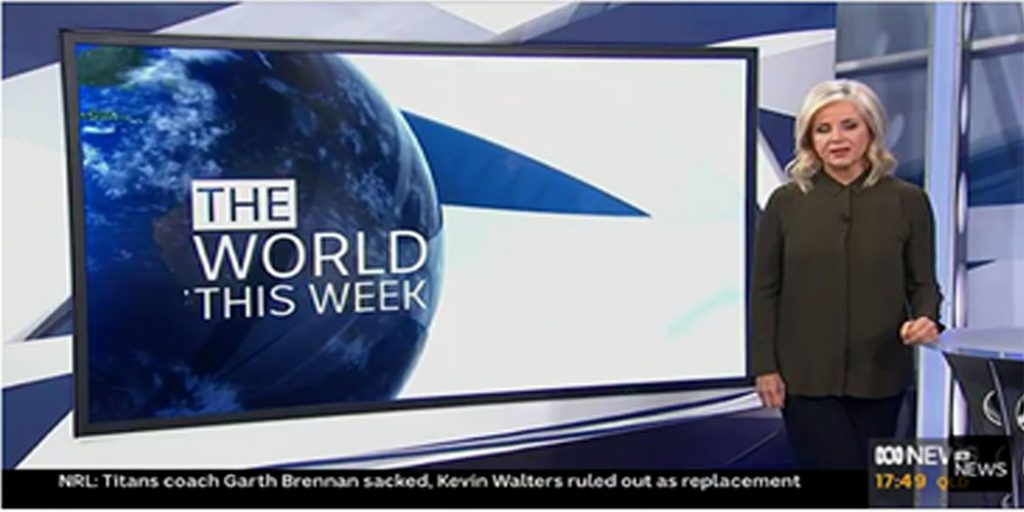 Watch ABC News Live
ABC News (Australia) Started streaming on Jul 6, 2019
This embedding tool is not for use by commercial parties. ABC News Homepage: https://abc.net.au/news Follow us on Twitter: https://twitter.com/abcnews Like us on Facebook: https://facebook.com/abcnews.au Subscribe to us on YouTube: https://ab.co/1svxLVE Follow us on Instagram: https://instagram.com/abcnews_au
Category News & Politics
Kai & Ing Joined Painting on Wednesday, 7.10.19 and Kai's First Time at Newark Museum on Friday, 7.12.19
Photographs by Ing-On Vibulbhan-Watts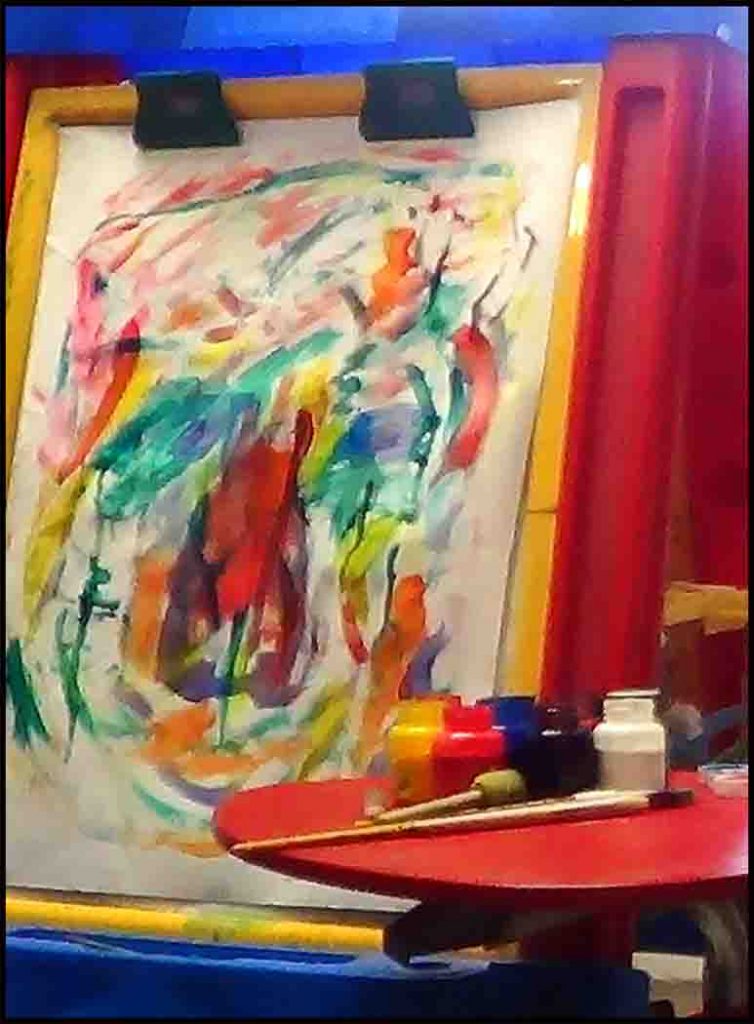 Kai and Ing joined painting on Wednesday, July 10, 2019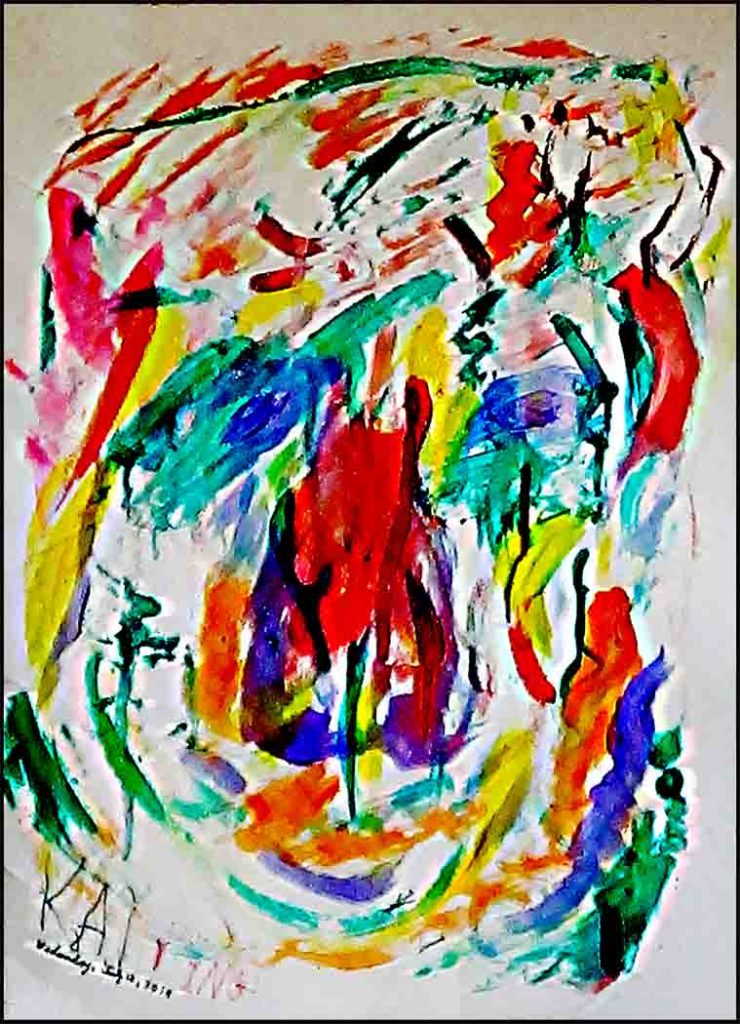 Kai and Ing joined painting on Wednesday, July 10, 2019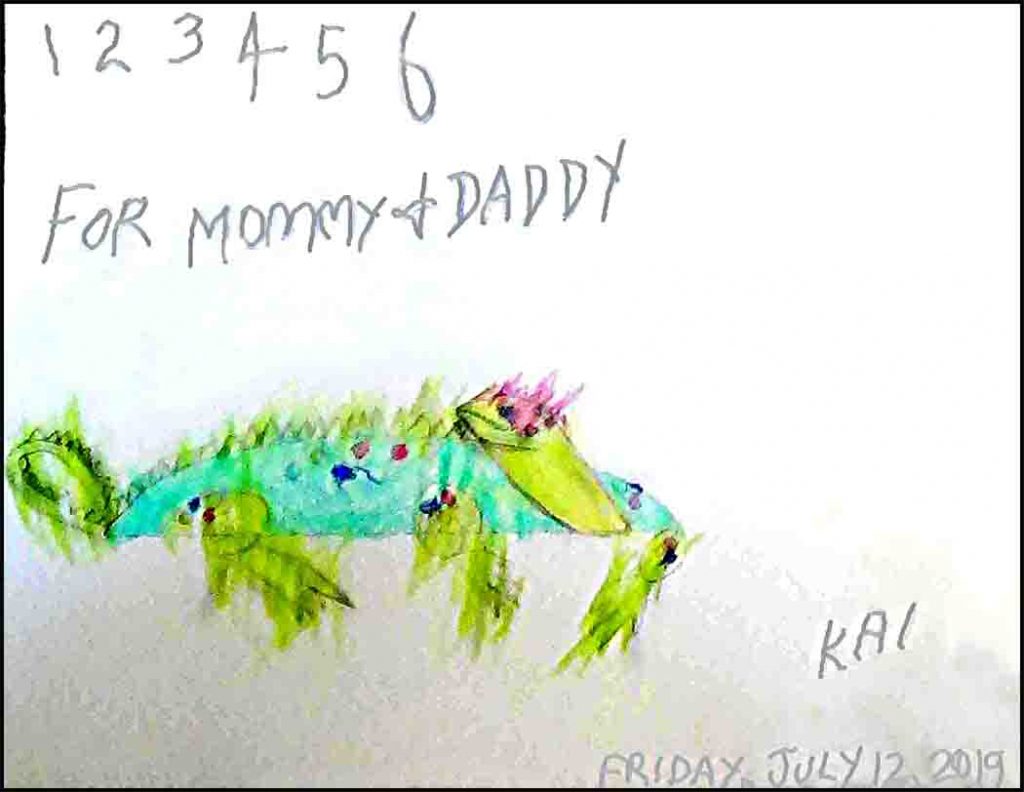 Kai colored the Lizard for his Mommy and Daddy on Friday, July 12, 2019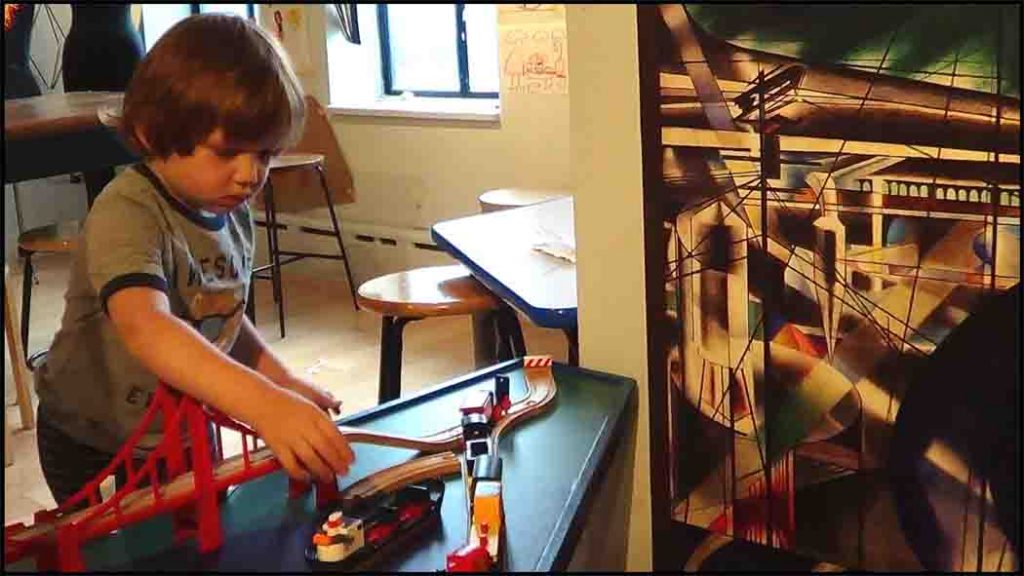 Kai was played with toy trains on the Mezzanine at the Newark Museum.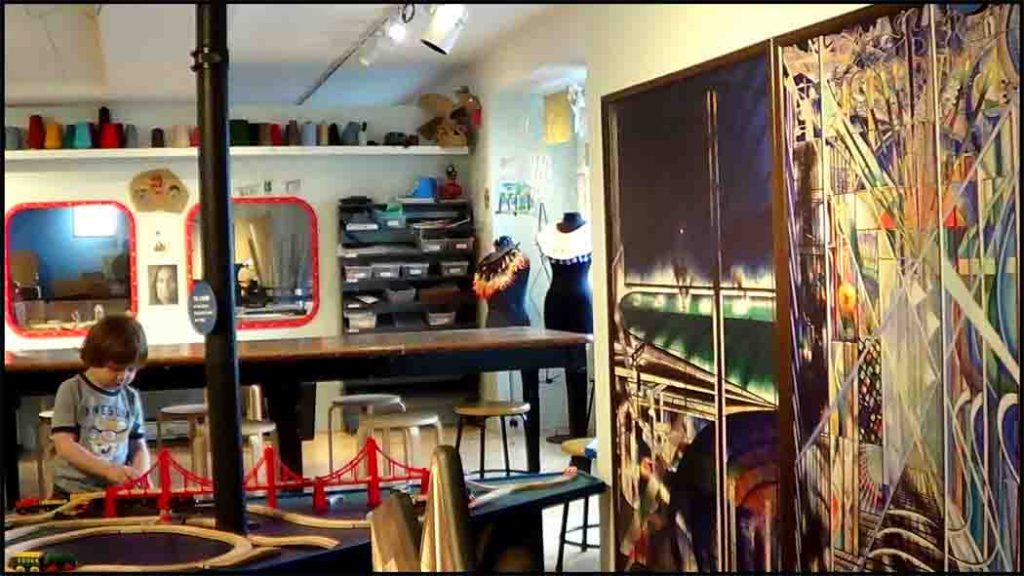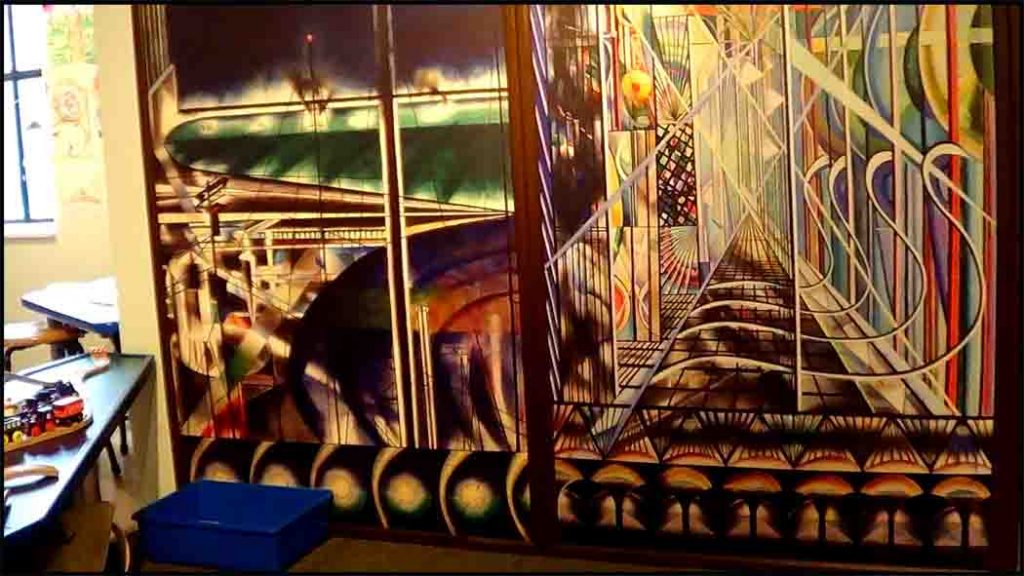 There is a great artwork on the wall to inspire children and adults who visit the room.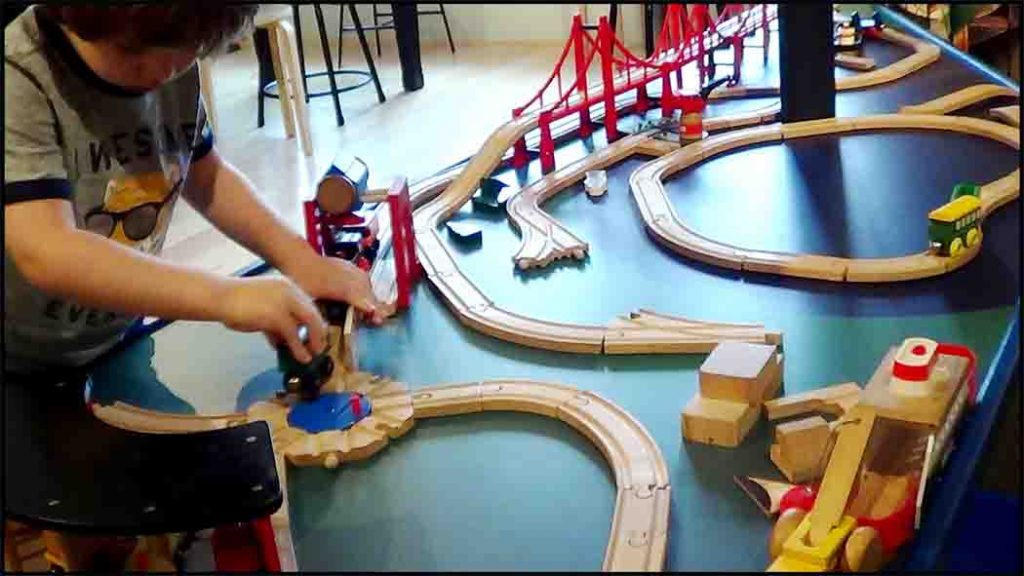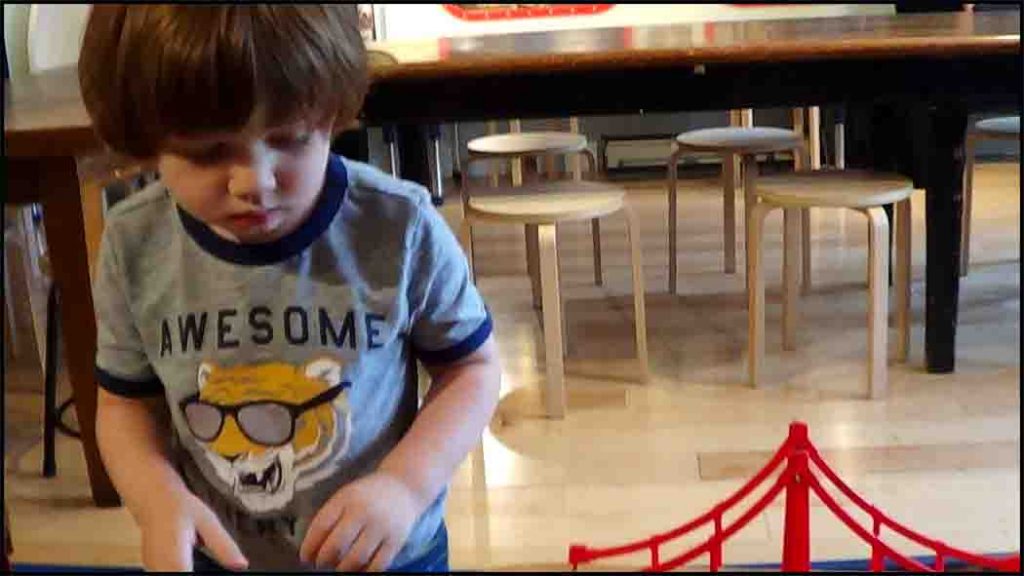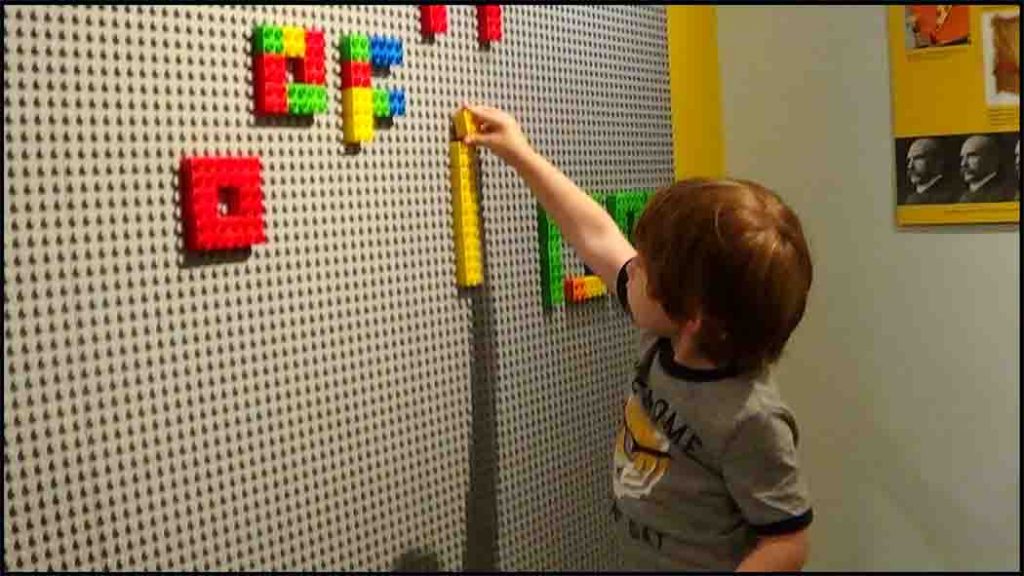 Kai played with Lego blocks on the wall.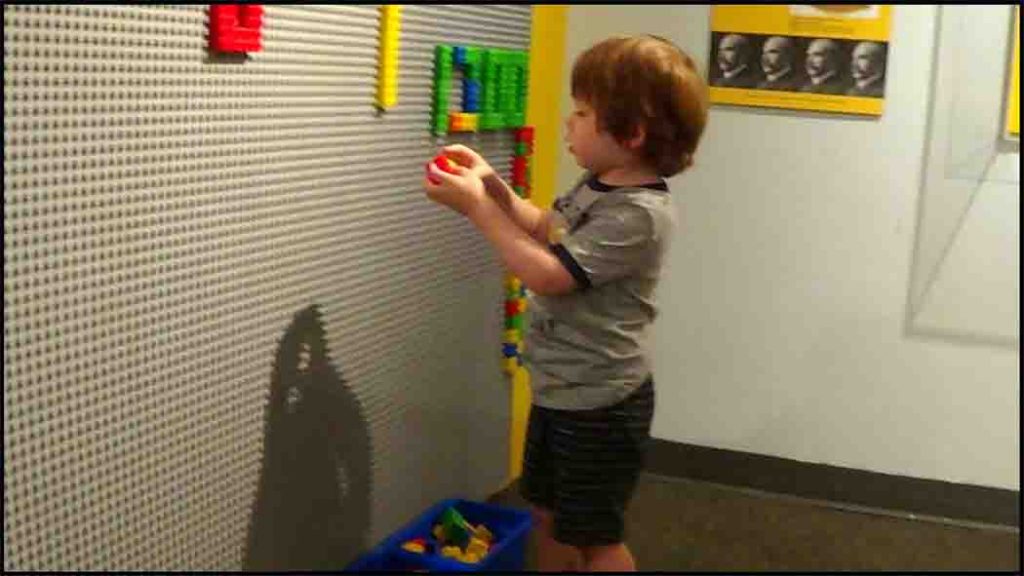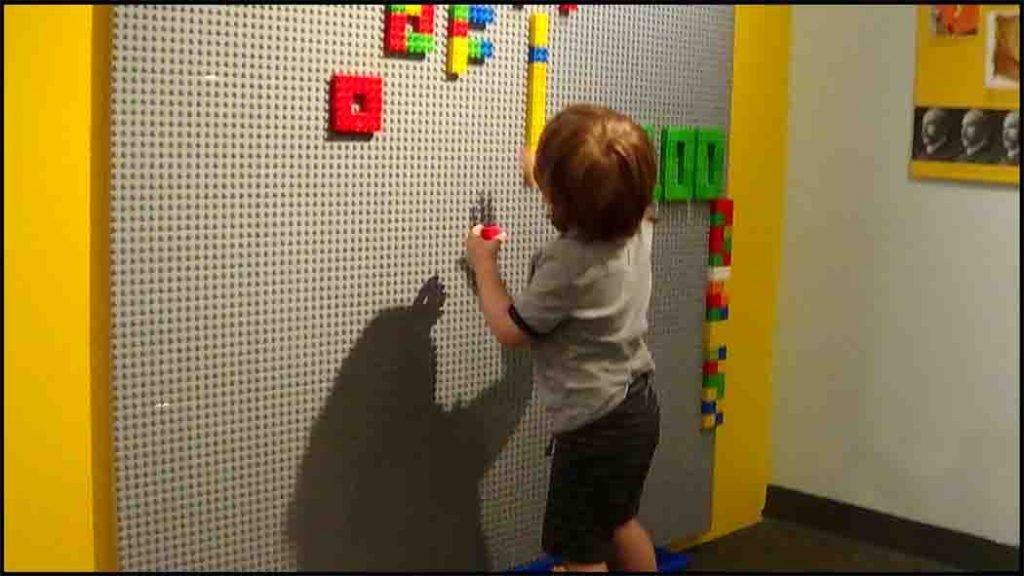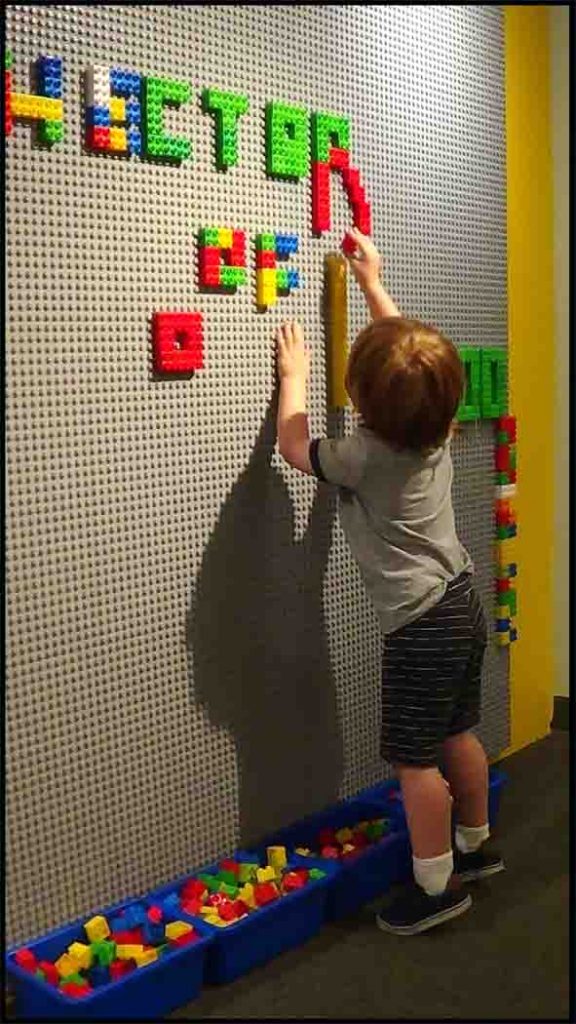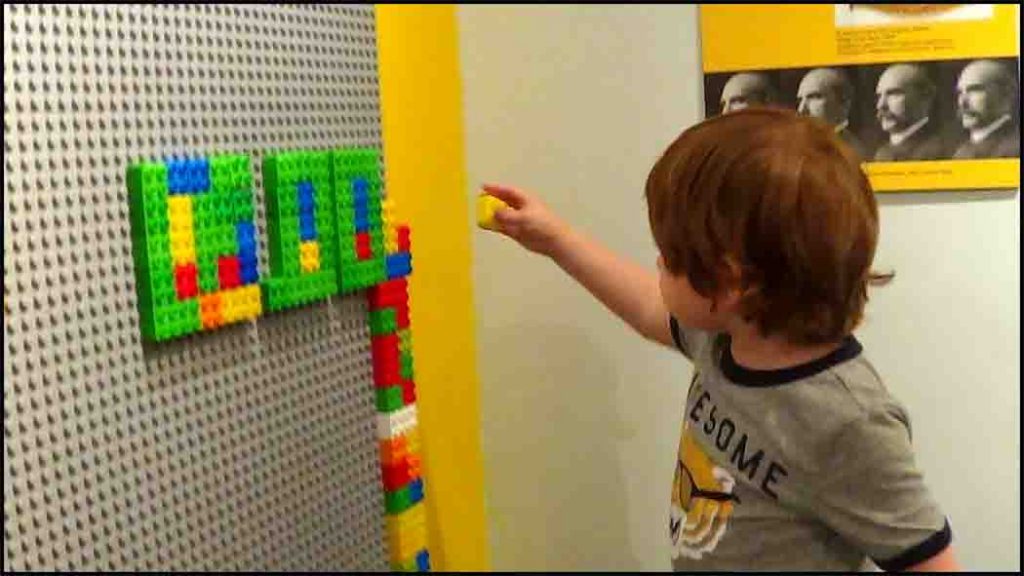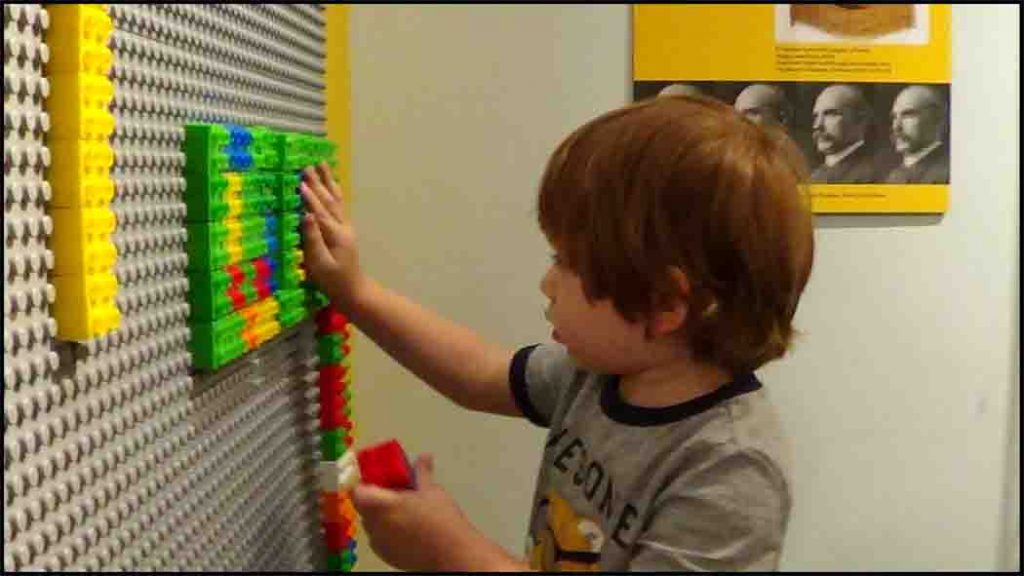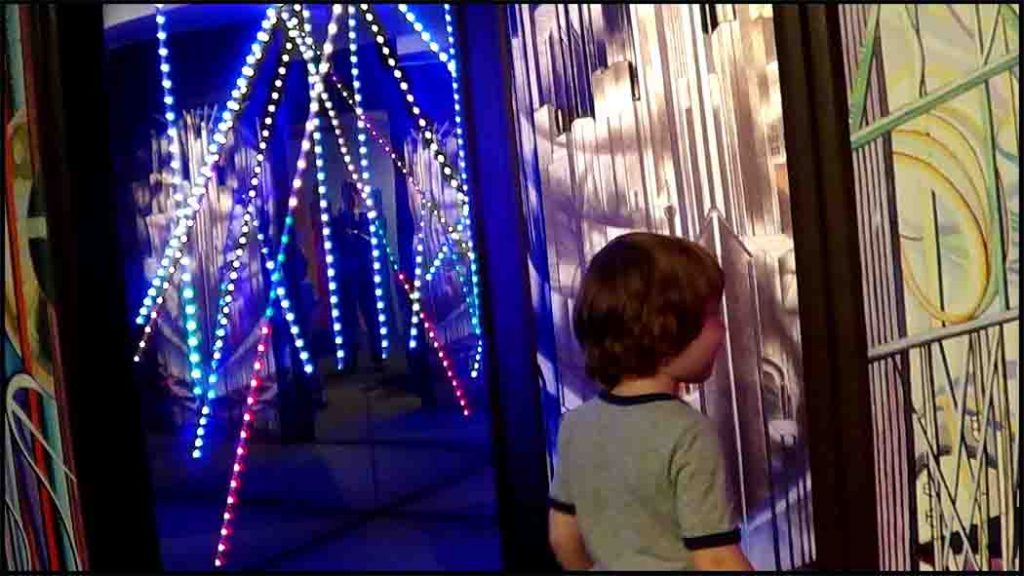 Kai went into the room that has light rods in different colors from the ceiling. He seems to be amazed to see his multiple image on the wall of mirrors around him.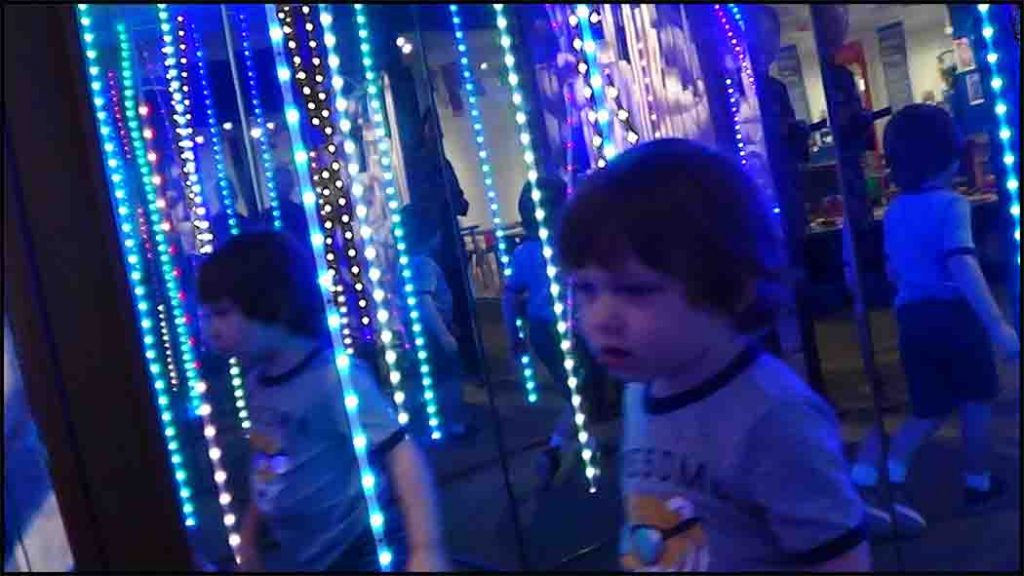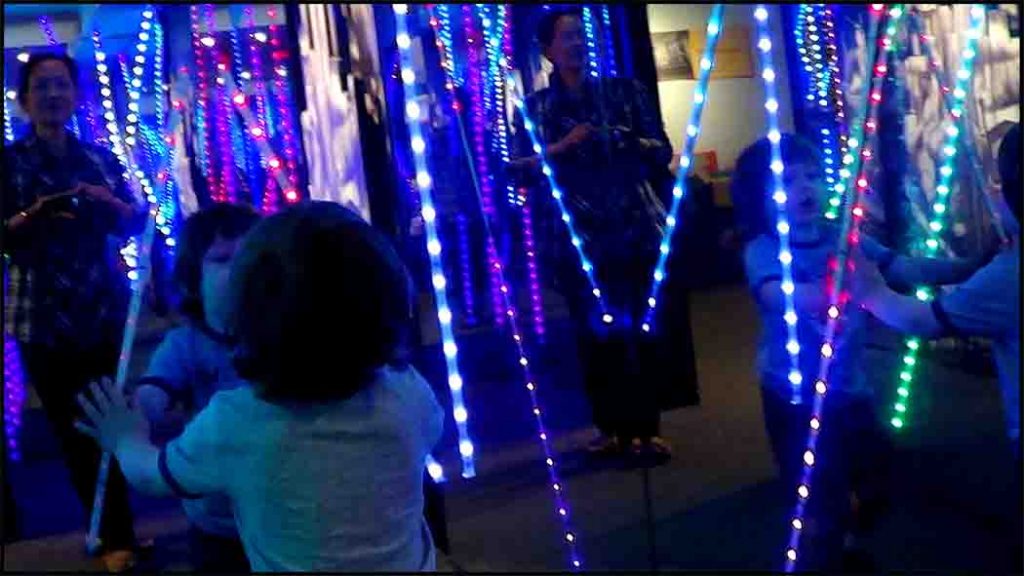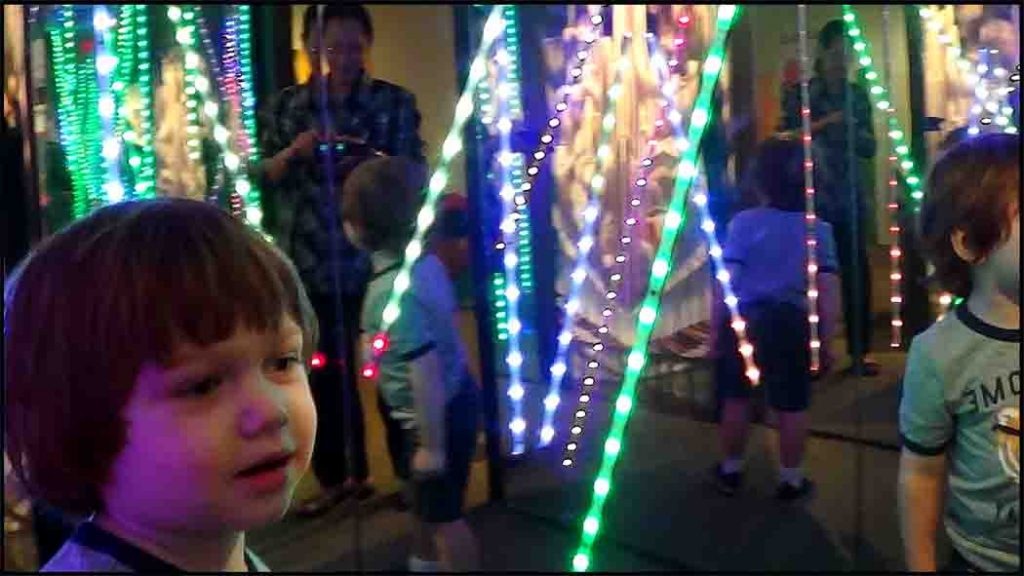 18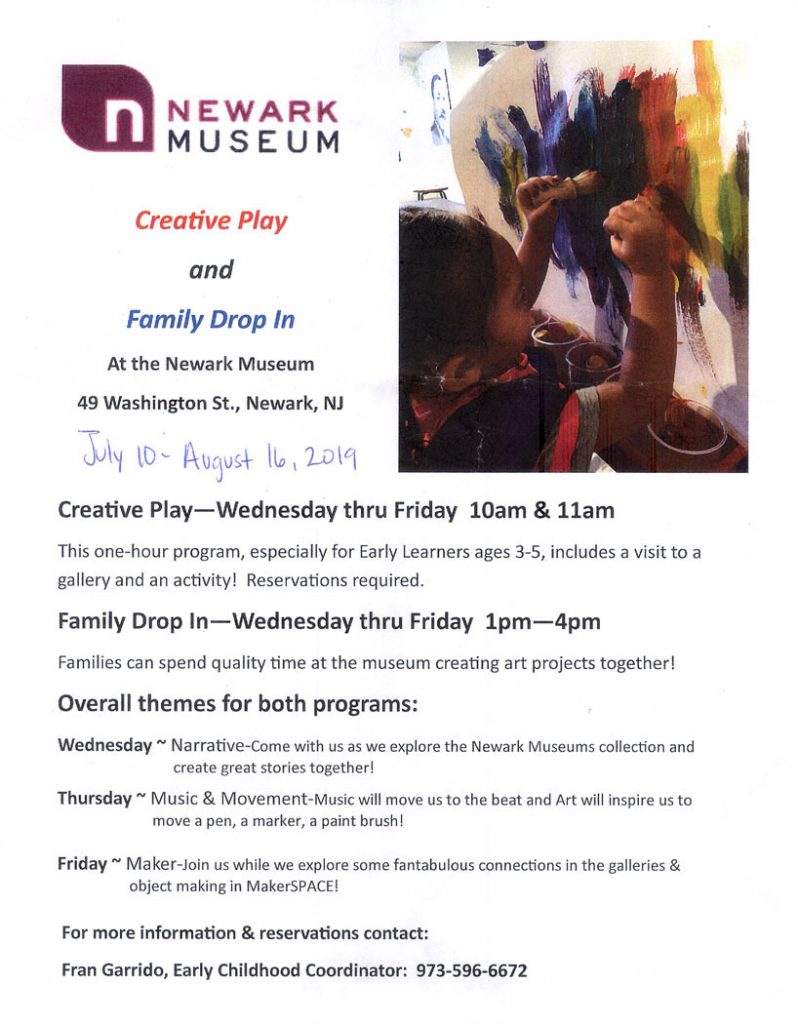 One of the museum teachers gave me the information about their activities for children.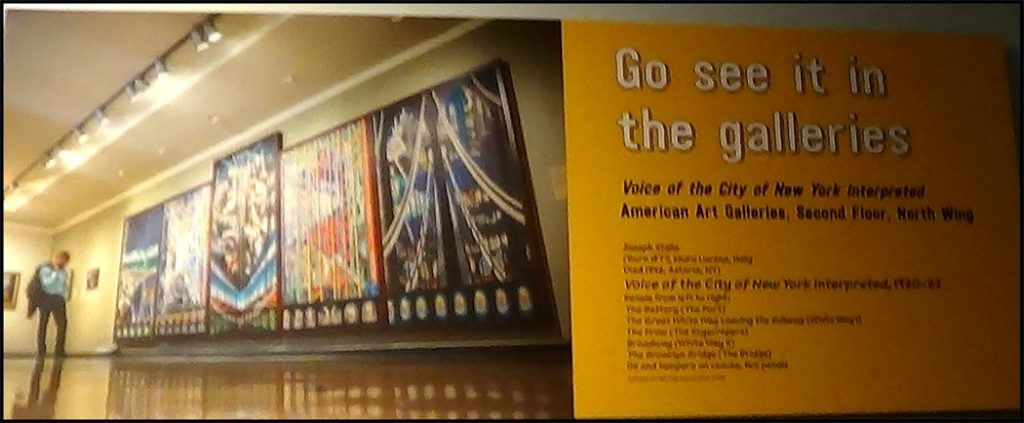 "Go see it in the galleries" Newark Museum's Promotion Poster
Ing-On Vibulbhan-Watts, Monday, July 15, 2019