Live Science, TED-Climate Solutions, and PBS News-Worst Drought in 1,200 years

TOP SCIENCE NEWS
A third person has been cured of HIV, scientists report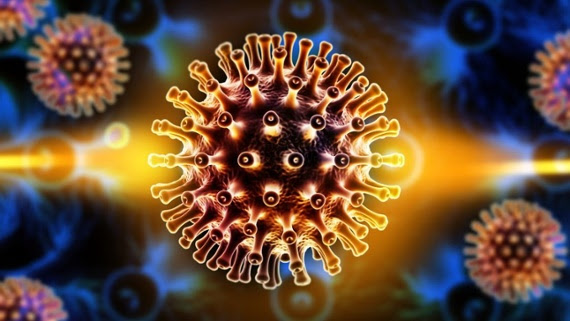 (Shutterstock)

A woman became the third person ever to be cured of HIV, the virus that causes AIDS, after she received a stem-cell transplant that used cells from umbilical cord blood, scientists reported Tuesday (Feb. 15).

The two other people cured of HIV, Timothy Brown and Adam Castillejo, both received bone marrow transplants from donors who carried a genetic mutation that blocks HIV infection, Live Science previously reported. These transplants contained adult hematopoietic stem cells, which are stem cells that develop into all types of blood cells, including white blood cells, a key component of the immune system.

Full Story: Live Science (2/18)

AMAZING EARTH

 Mount Etna is erupting and astronauts are watching it from space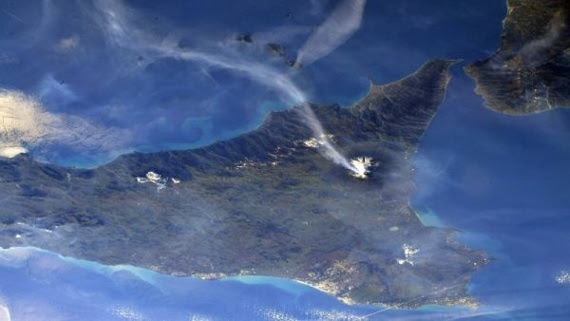 (Matthias Maurer/ESA)

The majestic Mount Etna is erupting so strongly in the Mediterranean that it's catching the attention of the International Space Station crew.

Members of Expedition 66 currently in orbit shared some views of space of the highly active volcano, which has erupted dozens of times in the past year alone.

"@astro_luca's home volcano #Etna is clearly smoking (and spitting lava as I learnt from the news) ," wrote European Space Agency astronaut Matthias Maurer on Saturday (Feb. 12), referring to fellow ESA spaceflyer Luca Parmitano, who is from Italy.

Full Story: Live Science (2/18)

YOUR HEALTH

A newborn died of Lassa fever in the UK, two other family members ill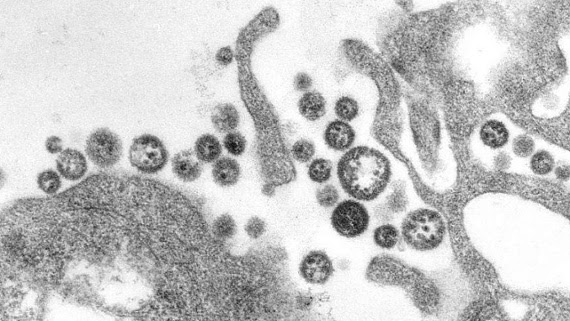 (CDC/C.S. Goldsmith)

A newborn baby in the U.K. died last week of Lassa fever — an acute viral illness that is endemic in parts of West Africa. Because the disease doesn't spread easily, however, the chances of a wider outbreak are low, health authorities said.

The infant was one of three confirmed cases of the virus in the U.K.; all of the infected were members of the same family, and they had recently traveled to West Africa, the BBC reported on Feb. 15.

Full Story: Live Science (2/17)

Stressed about the cost of living crisis? 10 simple science-backed strategies to deal with anxiety and depression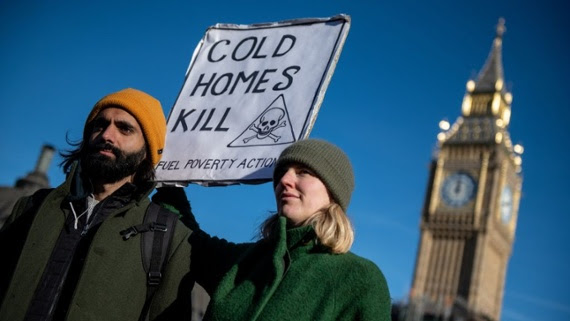 (Chris J Ratcliffe / Stringer via Getty Images)

If you're feeling anxious or depressed because you can't afford to fuel up your car or buy groceries, you aren't alone. With the cost of living at an all-time high in the U.K., and individuals still reeling from pandemic lockdowns, who could blame you? Though you can't change the economy, there are simple actions you can take to stay sane and even boost your mental health.

Dips in mental health for a variety of reasons have been stark across the globe. In Great Britain, 17% of adults reported experiencing depression in summer 2021, up from about 10% pre-pandemic. (In early 2021, the rate reached as high as 21%.) The U.S. has seen a similar disruption in mental health: According to statistics published in April 2021 in the Centers for Disease Control and Prevention (CDC) Morbidity and Mortality Weekly Report, the percentage of adults reporting symptoms of anxiety or depression in the U.S. rose from 36.5% to 41.5% between August 2020 and February 2021.

Full Story: Live Science (2/17)

BIOLOGY

7 theories on the origin of life
(Getty Images)
The origin of life on Earth began more than 3 billion years ago, evolving from the most basic of microbes into a dazzling array of complexity over time. But how did the first organisms on the only known home to life in the universe develop from the primordial soup?
Science remains undecided and conflicted as to the exact origin of life, also known as abiogenesis. Even the very definition of life is contested and rewritten, with one study published in the Journal of Biomolecular Structure and Dynamics, suggesting uncovering 123 different published definitions.
Although science still seems unsure, here are some of the many different scientific theories on the origin of life on Earth.
Full Story: Live Science (2/14)
TOP SCIENCE NEWS
Rare, alien-like baby 'ghost shark' discovered off New Zealand coast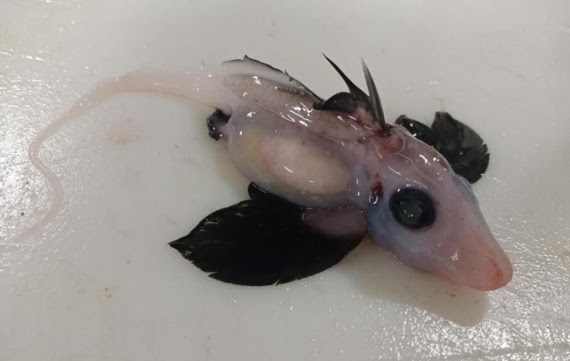 (Brit Finucci)
Researchers have discovered an exceptionally rare, newly hatched "ghost shark" near New Zealand's South Island, according to the country's National Institute of Water and Atmospheric Research (NIWA).
Translucent, gelatinous and crowned with a pair of giant black eyes on its pointed head, the alien-like baby likely belongs to one of the more than 50 known species of ghost sharks, also known as chimaeras, which live in deep water around the world. Though not exactly sharks, chimaeras are closely related to both sharks and rays, all of which are fish with skeletons made of cartilage instead of bone, according to NIWA.
Full Story: Live Science (2/17)
SPACE EXPLORATION
Largest galaxy ever discovered baffles scientists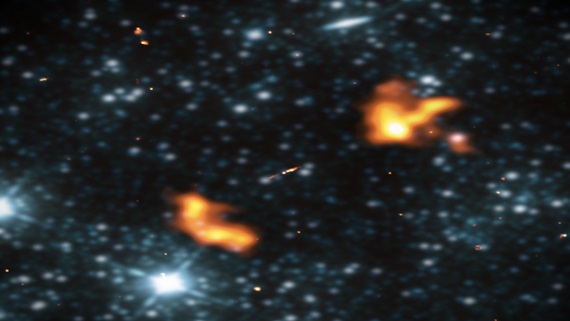 (Oei et al/Astronomy and Astrophysics)

Astronomers just found the largest galaxy ever discovered, and they have no idea how it got so big.

At 16.3 million light-years wide, the Alcyoneus galaxy has a diameter 160 times wider than the Milky Way and four times that of the previous title holder, IC 1101, which spans 3.9 million light-years, researchers reported in a new study. Named after one of the mythical giants who fought Hercules and whose name means "mighty ass" in Greek, Alcyoneus is roughly 3 billion light-years from Earth.

Full Story: Live Science (2/17)
TOP SCIENCE NEWS
Largest comet ever observed bumps Hale-Bopp from pedestal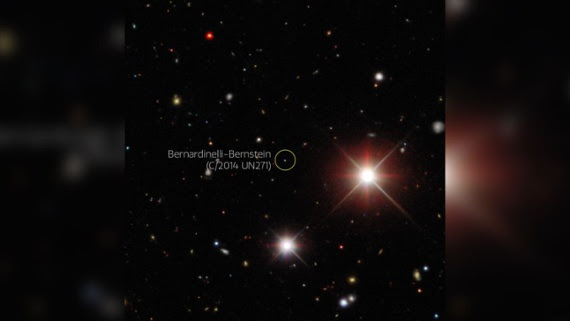 (Dark Energy Survey/DOE/FNAL/DECam/CTIO/NOIRLab/NSF/AURA/P. Bernardinelli & G. Bernstein (UPenn)/DESI Legacy Imaging Surveys)

The Bernardinelli-Bernstein comet, identified in 2021, is officially the biggest comet ever observed.

The new record, reported on the preprint website arXiv and now accepted for publication in the journal Astronomy and Astrophysics Letters, bumps the Hale-Bopp comet from the top spot. Hale-Bopp was discovered in 1995 and became visible to the naked eye in 1996; it was about 46 miles (74 kilometers) across. Bernardinelli-Bernstein, also known as comet 2014 UN271, has now been calculated to be about 85 miles (137 km) across.

Full Story: Live Science (2/11)

NATURAL DISASTERS

'Invisible' earthquake caused mysterious 2021 tsunami, scientists find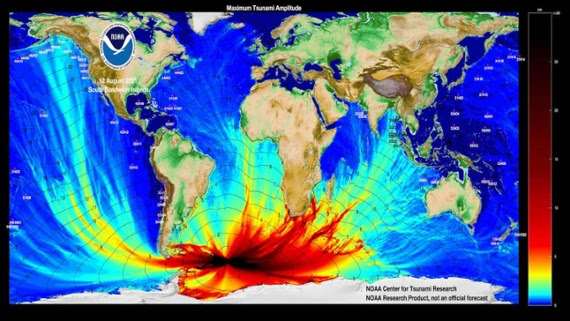 (NOAA Center for Tsunami Research)
The mysterious source of a globe-spanning tsunami that spread as far as 6,000 miles (10,000 kilometers) from its epicenter was an "invisible" earthquake, a new study has found.
In August 2021, an enormous tsunami rippled out into the North Atlantic, Pacific and Indian oceans. It was the first time a tsunami had been recorded in three different oceans since the catastrophic 2004 Indian Ocean earthquake; at the time, scientists thought it was caused by a 7.5-magnitude earthquake detected near the South Sandwich Islands (a British Overseas Territory in the southern Atlantic Ocean).
Full Story: Live Science (2/10)
 YOUR HEALTH
Ebola can linger in brain fluid and trigger deadly relapse, monkey study suggests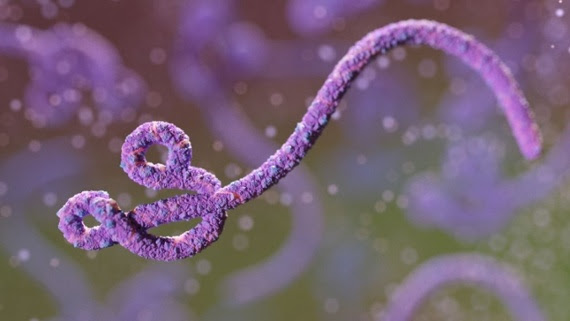 (Maciej Frolow via Getty Images)

Ebola can lurk in fluid-filled cavities in the brain and kill monkeys, even after the animals have been treated for the disease and seem to have recovered, a new study shows.

The study, conducted in rhesus macaques (Macaca mulatta), hints at why some human Ebola survivors relapse and die months or years after recovering from their initial infections, The Scientist reported. Past studies of monkeys and humans suggested that the Ebola virus can lurk in various places in the body — including the testes, eyes and brain — and the new report may reveal where in the brain the virus persists.

Full Story: Live Science (2/10)

CURIOUS CREATURES

The 'weirdest wonder' of evolution had an even weirder cousin, new study finds
(F. Anthony)
With five eyes, a backward-facing mouth, and a long, claw-tipped trunk where its nose should be, Opabinia regalis is one of the strangest-looking celebrities of the Cambrian period. In fact, this ancient sea-dweller is so unique that scientists have never discovered another species in the fossil record that appears to fit into its alien-faced family.
That is, until now.
Full Story: Live Science (2/10)
 AMAZING EARTH
4-story rogue wave that randomly appeared in the Pacific Ocean is the 'most extreme' ever detected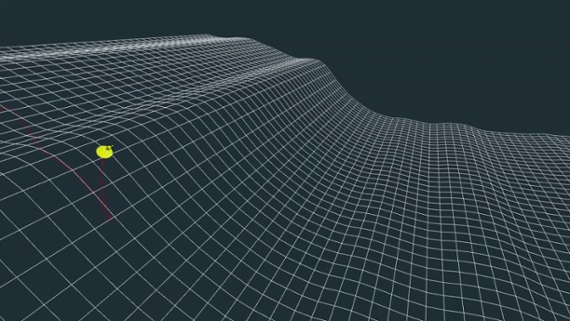 (MarineLabs)

A four-story-tall rogue wave that briefly reared up in the Pacific Ocean off the coast of Canada in 2020 was the "most extreme" version of the freaky phenomenon ever recorded, scientists now say.

Rogue waves, also known as freak or killer waves, are massive waves that appear in the open ocean seemingly from nowhere.

The rogue wave was detected on Nov. 17, 2020, around 4.3 miles (7 kilometers) off the coast of Ucluelet on Vancouver Island in British Columbia, by an oceanic buoy belonging to Canadian-based research company MarineLabs. Now, in a new study published online Feb. 2 in the journal Scientific Reports, scientists have revealed that the Ucluelet wave was around 58 feet (17.6 meters) tall, making it around three times higher than surrounding waves. Rogue waves this much larger than surrounding swells are a "once in a millennium" occurrence, the researchers said in a statement.
Full Story: Live Science (2/15)
LIFE'S LITTLE MYSTERIES
What are the largest impact craters on Earth?
(SCIEPRO Via Getty Images)

In its 4.5 billion-year existence, Earth has been punched and gouged by hundreds of large asteroids that have slammed into its surface. At least 190 of these collisions have left colossal scars that are still visible today. But not every space rock that zips into our planet's atmosphere makes it to the ground. So what does it take for an asteroid to make a dent on Earth, and which known impact events have left the biggest craters?

Most space rocks that barrel into Earth's atmosphere aren't giant at all. They're very small — around 3 feet (1 meter) across, according to NASA. That's good for Earthlings, as any space rock less than 82 feet (25 m) in diameter usually won't make it past Earth's atmosphere, NASA reported. The space rock's super high speeds heat up the gases in the atmosphere, which burn away the space rock (which technically becomes a meteor once it meets the atmosphere) as it passes through. In most cases, any space rock remnant that makes it through the atmosphere will cause little or no damage if it reaches the ground.

Full Story: Live Science (2/15)

IN THE SKY

How to see February's Snow Moon this week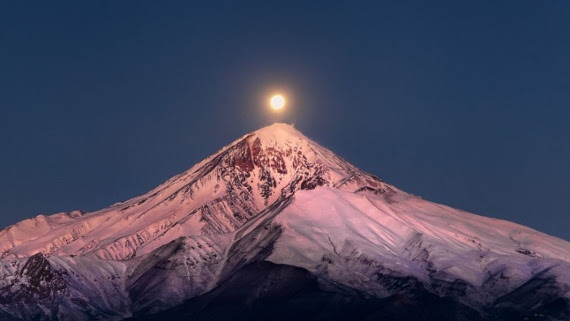 (Arman Mohammadi / 500px via Getty Images)
This week, you can lunch with the Snow Moon, which will appear at its fullest at 11:57 a.m. EST (1657 GMT) on Wednesday, Feb. 16.
If you can't make this lunar lunch date, the moon will still be a perfect companion for other outdoor activities, appearing full for three days, from Tuesday (Feb. 15) through Thursday night (Feb. 17), according to NASA.
Full Story: Live Science (2/15)
TOP SCIENCE NEWS
Astronomers watched a dead planet smash into a dead star for first time ever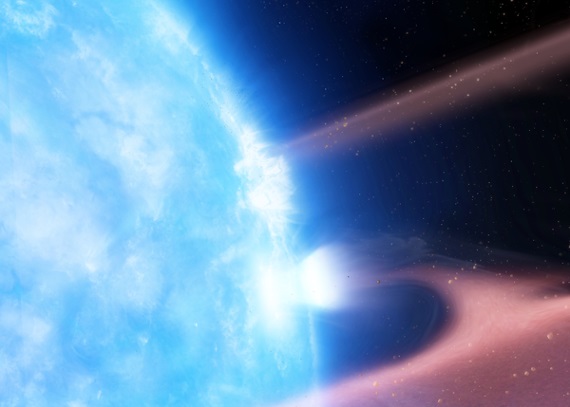 (University of Warwick/Mark Garlick)
Astronomers have finally seen the remnants of a dead planet as it tumbled onto the surface of a dead star — and in doing so, they confirmed decades of speculation about what happens to solar systems that reach the end of their lives.

These explosive observations — which were taken with NASA's Chandra X-ray Observatory — provide a preview of the violent future that may await Earth and its sun billions of years from now, the authors wrote in a study published Feb. 9 in the journal Nature.

Full Story: Live Science (2/9)

HISTORY & ARCHAEOLOGY

Wari leaders used hallucinogen to keep followers loyal 1,200 years ago, archaeologists say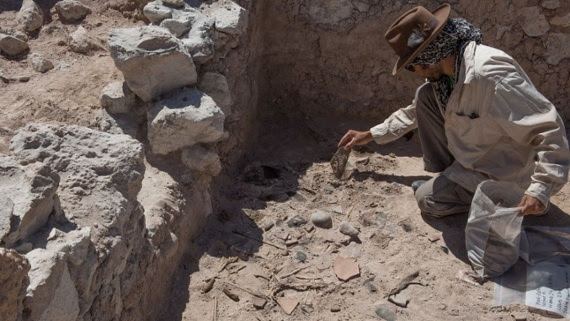 (Lisa Milosavljevic)

The Wari leaders of a 1,200-year-old town now called Quilcapampa may have used their access to the psychoactive substance vilca to help keep their people loyal, a team of archaeologists says.

Recent excavations at the center of Quilcapampa, a site in southern Peru, revealed 16 vilca seeds alongside the remains of a drink made from fermented fruit that scientists refer to as "chicha de molle." The archaeologists found the seeds and drink in an area of the site that contains buildings that were likely used for feasting, the team of researchers wrote in a paper published Jan. 12 in the journal Antiquity.

Full Story: Live Science (2/9)
SPACE EXPLORATION
A spacecraft could visit weird interloper 'Oumuamua. Here's how.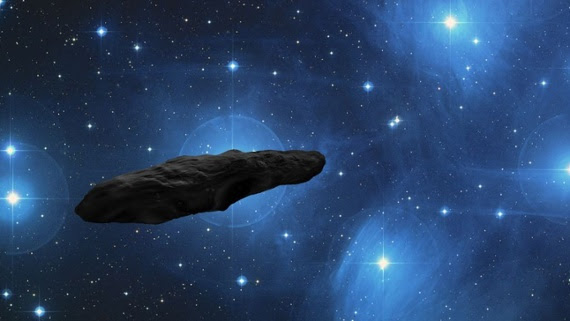 (Bjorn Bakstad via Getty Images)
In 2017, a totally bizarre object zipped through the solar system. Nicknamed 'Oumuamua, this interstellar traveler was too far away and too speedy to be identified. Years later, scientists are still puzzling over what it might have been.
It's not too late to go see, according to a new research paper posted to the preprint website arXiv. By executing a complex maneuver around Jupiter, a spacecraft launched by 2028 could catch up with 'Oumuamua in 26 years.
Full Story: Live Science (2/10)
IN THE SKY
Geomagnetic storm sends 40 SpaceX satellites plummeting to Earth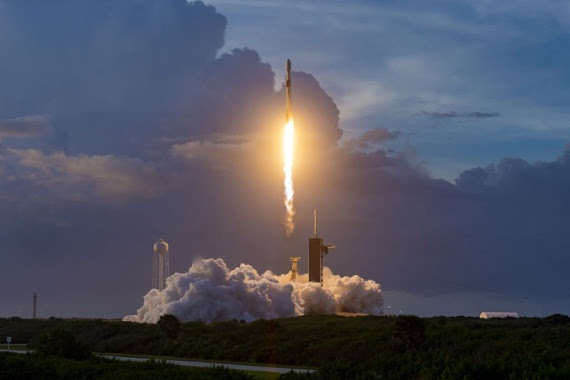 (SpaceX)
A powerful geomagnetic storm has doomed 40 Starlink satellites launched by SpaceX last week, the company has announced.
Elon Musk's company launched a Falcon 9 rocket bearing the 49 satellites from Kennedy Space Center in Florida on Thursday (Feb. 3), but a geomagnetic storm that struck a day later sent the satellites plummeting back toward Earth, where they will burn up in the atmosphere.
Full Story: Live Science (2/9)
CURIOUS CREATURES
Achoo! Respiratory illness gave young 'Dolly' the dinosaur flu-like symptoms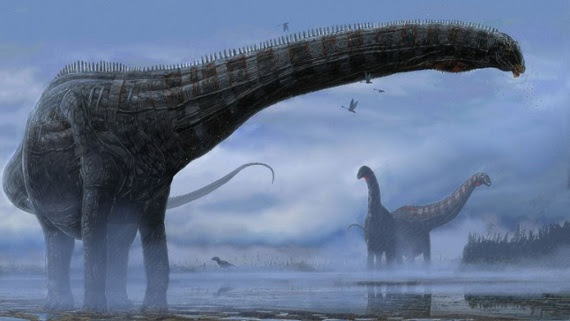 (Woodruff et al. (2022)/Artwork by Corbin Rainbolt)
Hacking coughs, uncontrollable sneezing, high fevers and pounding headaches can make anyone miserable — even a dinosaur.
Recently, researchers identified the first evidence of respiratory illness in a long-necked, herbivorous type of dinosaur known as a sauropod, which lived about 150 million years ago during the Jurassic period (201.3 million to 145 million years ago) in what is now Montana.
Full Story: Live Science (2/10)
Creepy, big-eyed cockroach discovered trapped in amber from 100 million years ago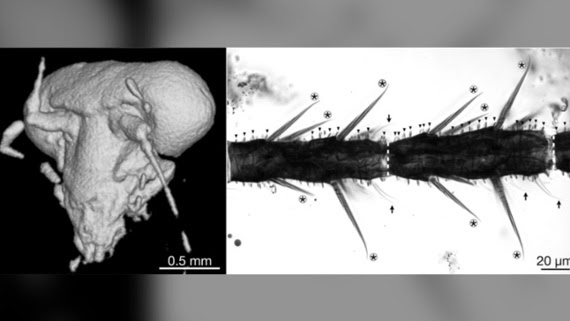 (Ryo Taniguchi, et al. The Science of Nature. September 28, 2021)
Today's cockroaches are nocturnal creepy crawlers that scatter when you turn on the light. But their ancient relatives were likely the polar opposite, according to the discovery of an immaculately preserved, big-eyed cockroach trapped in amber.
Its huge peepers likely helped it forage during the day, when the sun was blazing overhead.
Full Story: Live Science (2/9)
TOP SCIENCE NEWS
300-year-old Arctic sponges feast on the corpses of their decaying, extinct neighbors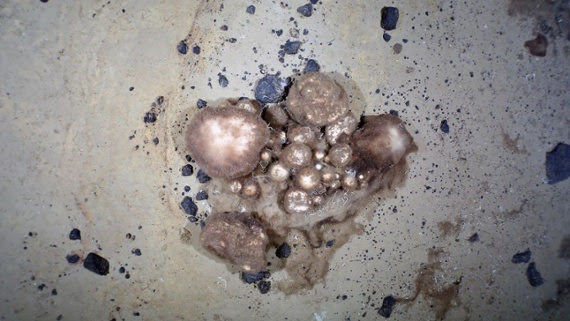 (Alfred-Wegener-Institut/PS101 AWI OFOS system/Antje Boetius, medien@awi.de)
On an underwater mountain in the Arctic Ocean lives a community of sponges with a ghoulish secret. With little to eat in the nutrient-poor water, the sponges survive by digesting the remains of long-dead animals that once inhabited the seamount peaks where the sponges now live. And they've been feasting on their extinct neighbors' corpses for centuries.
Scientists recently discovered these macabre creatures on the Langseth Ridge, part of a former volcanic seamount in the Central Arctic, at depths of 1,640 to 1,969 feet (500 to 600 meters) where temperatures hover just above freezing. In those icy depths, researchers found thousands of sponges covering an area measuring 5.8 square miles (15 square kilometers).
Full Story: Live Science (2/8)
Pet hamsters sparked a coronavirus outbreak in Hong Kong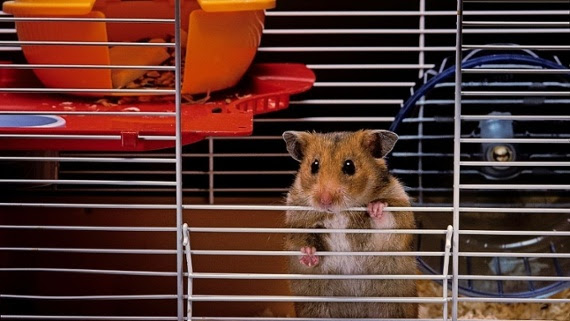 (Paul Starosta via Getty Images)
Imported pet hamsters carried the delta variant of the novel coronavirus into Hong Kong, sparking a local outbreak, a new study suggests.
The research, posted Jan. 28 to the database Preprints with The Lancet, has not yet been peer-reviewed, but it provides the first evidence of hamster-to-human transmission of SARS-CoV-2, the virus that causes COVID-19. Hamsters can be infected with the coronavirus in laboratory settings and are often used in research, but prior to the Hong Kong outbreak, there wasn't evidence of the rodents passing the virus to humans, Nature reported.
So far, the outbreak has affected about 50 people and has prompted government officials to cull thousands of pet hamsters in the city, according to Nature.
Full Story: Live Science (2/7)
SPACE EXPLORATION
NASA asteroid detector 'looks up' to scan entire sky every 24 hours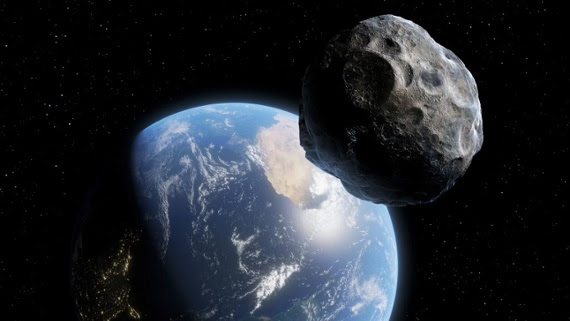 (Mark Garlick/Science Photo Library via Getty Images)
 NASA's asteroid monitoring system has been upgraded so that it can scan the entire night sky once every 24 hours for potentially hazardous space rocks that are heading our way.
The Asteroid Terrestrial-impact Last Alert System (ATLAS) is essential for tracking of asteroids and debris that could be on a collision course with Earth, and it is operated from the Institute of Astronomy at the University of Hawaii. ATLAS began as an array of just two telescopes in Hawaii, but it has now expanded to include two more telescopes in the Southern Hemisphere — giving it a complete view of the sky.
Full Story: Live Science (2/7)
CLIMATE CHANGE
Mt. Everest's highest glacier lost 2,000 years worth of ice since the 1990s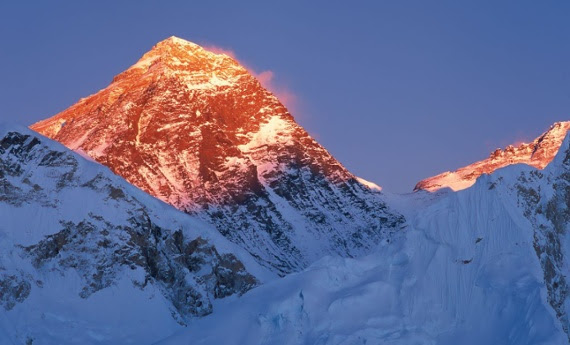 (Getty Images)
Even the glaciers on Mount Everest are not safe from climate change, new research suggests.
In a record-setting study, a team of scientists scaled the world's highest peak to monitor the mountain's highest-altitude glacier — the South Col Glacier, standing nearly 26,000 feet (8,000 meters) above sea level — for signs of climate-related ice loss. After installing the two highest weather stations on Earth and collecting the world's highest ice core from the glacier, the team found that South Col is losing ice roughly 80 times faster than it took for the ice to accumulate on the glacier's surface, they reported Feb. 3 in the journal npj Climate and Atmospheric Science.
Full Story: Live Science (2/7)
Countdown Summit October 2021
The ocean's ingenious climate solutions
Susan Ruffo
The ocean is often thought of as a victim of climate change, in need of human protection. But ocean expert Susan Ruffo says that mindset needs to shift. From storing carbon to providing protection to coastal communities, Ruffo highlights the ocean's ready-made solutions to the climate crisis and asks: With more than eighty percent of the ocean still unexplored, what new solutions are waiting to be discovered?
Read transcript
This talk was presented at an official TED conference. TED's editors chose to feature it for you.
About the speaker

A conservationist and former diplomat, Susan Ruffo is the senior advisor for Ocean and Climate at United Nations Foundation.
Susan Ruffo's resource list
TEDMonterey  July 2021
The unexpected, underwater plant fighting climate change
Carlos M. Duarte
Once considered the ugly duckling of environmental conservation, seagrass is emerging as a powerful tool for climate action. From drawing down carbon to filtering plastic pollution, marine scientist Carlos M. Duarte details the incredible things this oceanic hero does for our planet — and shows ingenious ways he and his team are protecting and rebuilding marine life.
Read transcript
This talk was presented at an official TED conference. TED's editors chose to feature it for you.
Learn more about how rebuilding coastal habitats, including mangroves, seagrass meadows and salt marshes, is an effective climate solution and a path to restoring marine life. Support local projects.
About the speaker

Carlos M. Duarte researches the effects of climate change on marine ecosystems — and develops nature-based solutions to mitigate them.
Carlos M. Duarte's resource list
Countdown Summit  October 2021
The forest is our teacher. It's time to respect it
Nemonte Nenquimo
For thousands of years, the Amazon rainforest has provided food, water and spiritual connection for its Indigenous inhabitants and the world. But the endless extraction of its natural resources by oil companies and others is destroying the lives of those who live there, says Waorani leader Nemonte Nenquimo, and threatening the overall stability of Earth's biosphere. In this powerful talk, she reminds us of the destruction that continues to happen to the world's largest tropical rainforest — and demands respect for Mother Nature. "The forest is our teacher," she says. (Filmed in Ecuador by director Tom Laffay and associate producer Emily Wright, in collaboration with Amazon Frontlines. In Spanish with subtitles.)
Read transcript
This talk was presented at an official TED conference. TED's editors chose to feature it for you.
Donate to Amazon Frontlines, a nonprofit cofounded by Nemonte Nenquimo to seed a global effort to drive resources to the frontlines of Indigenous action in the Amazon.
Sign the letter to Ecuador's Supreme Court, written by Nemonte Nenquimo and other Indigenous peoples to demand respect for their right to decide the future of their ancestral territories.
Share Nemonte Nenquimo's talk with the presidents of five major Amazonian countries to make sure they hear her wisdom and heed her call to action.
About the speaker

Nemonte Nenquimo is an Indigenous leader of the Waorani peoples, legendary hunter-harvesters of the south-central Ecuadorian Amazon. She is a founder of the Ceibo Alliance and Amazon Frontlines and a board member of Nia Tero.
Countdown Summit  October 2021
The powerful women on the front lines of climate action
Farwiza Farhan
When it comes to big problems like climate change, we tend to focus on big solutions — but many of the best ideas come from people on the ground, facing day-to-day conservation battles. Sharing her effort to protect the Leseur ecosystem in Indonesia (the last place on Earth where the Sumatran rhino, tiger, elephant and orangutan still roam together in the wild), TED Fellow and conservationist Farwiza Farhan explains the challenges women face on the front lines of forest preservation within patriarchal societies — and the resilient, world-changing power they hold.
Read transcript
This talk was presented at an official TED conference. TED's editors chose to feature it for you.
About the speaker

Farwiza Farhan
Forest conservationist
Farwiza Farhan is a marine biologist and forest conservationist seeking to protect and restore the Leuser Ecosystem in Sumatra. She is a 2021 TED Fellow
Countdown May 2021
Women and girls, you are part of the climate solution
Rumaitha Al Busaidi
What does gender equality have to do with climate change? A lot more than you might think. Empowering women and girls around the world is one of the most important ways to combat carbon pollution and is projected to reduce CO2-equivalent gases by a total of 80 billion tons. Entrepreneur, scientist and TED Fellow Rumaitha Al Busaidi looks at why women are more likely to be impacted and displaced by climate catastrophes — and explains why access to education, employment and family planning for all women and girls is the key to our climate future.
Read transcript
Help close the confidence gap and give Arab women a resource to achieve more together.
About the speaker

Omani scientist, activist and athlete Rumaitha Al Busaidi empowers Arab women to step into spaces previously denied to them — whether it's a football field, volcano summit or the front line of the battle against climate change.
Rumaitha Al Busaidi's resource list
Western states face a bleak future amid the worst drought in more than 1,000 years
Feb 15, 2022  PBS NewsHour
The so-called megadrought that is afflicting the American West is the worst in 1,200 years, according to a study published this week. It has dried up water supplies, threatened ranchers and fueled wildfires. Park Williams, the lead author of the study just published in the journal Nature Climate Change, joins William Brangham with more. Stream your PBS favorites with the PBS app: https://to.pbs.org/2Jb8twG Find more from PBS NewsHour at https://www.pbs.org/newshour Subscribe to our YouTube channel: https://bit.ly/2HfsCD6
PBS NewsHour full episode, Feb. 15, 2022
Feb 15, 2022  PBS NewsHour
Tuesday on the NewsHour, President Biden warns a Russian invasion of Ukraine is still possible despite Moscow's claims that it's pulling back some of its troops. Then, we look at the life and legal work of a California judge who appears to be on a short list for the U.S. Supreme Court vacancy. Also, African Americans and African immigrants in Minnesota coalesce to amplify their voices. WATCH TODAY'S SEGMENTS: President Biden warns Russia could still invade Ukraine https://www.youtube.com/watch?v=YVb56… Biden draws a line on Ukraine, but how will Russia react? https://www.youtube.com/watch?v=xcw-n… News Wrap: New trial begins for Russian opposition leader https://www.youtube.com/watch?v=0V3ip… Sandy Hook families reach settlement with gun manufacturer https://www.youtube.com/watch?v=bKZt9… Trump's accounting firm cuts ties over financial statements https://www.youtube.com/watch?v=csAS4… Exploring the life and work of a Justice Leondra Kruger https://www.youtube.com/watch?v=OKq0e… West faces bleak future amid worst drought in 1,200 years https://www.youtube.com/watch?v=yyPXp… African Americans and African immigrants unite in Minnesota https://www.youtube.com/watch?v=D_eLT… Stream your PBS favorites with the PBS app: https://to.pbs.org/2Jb8twG Find more from PBS NewsHour at https://www.pbs.org/newshour Subscribe to our YouTube channel: https://bit.ly/2HfsCD6