🙂 Happy Mother's Day Everyone 2022, and Always 🙂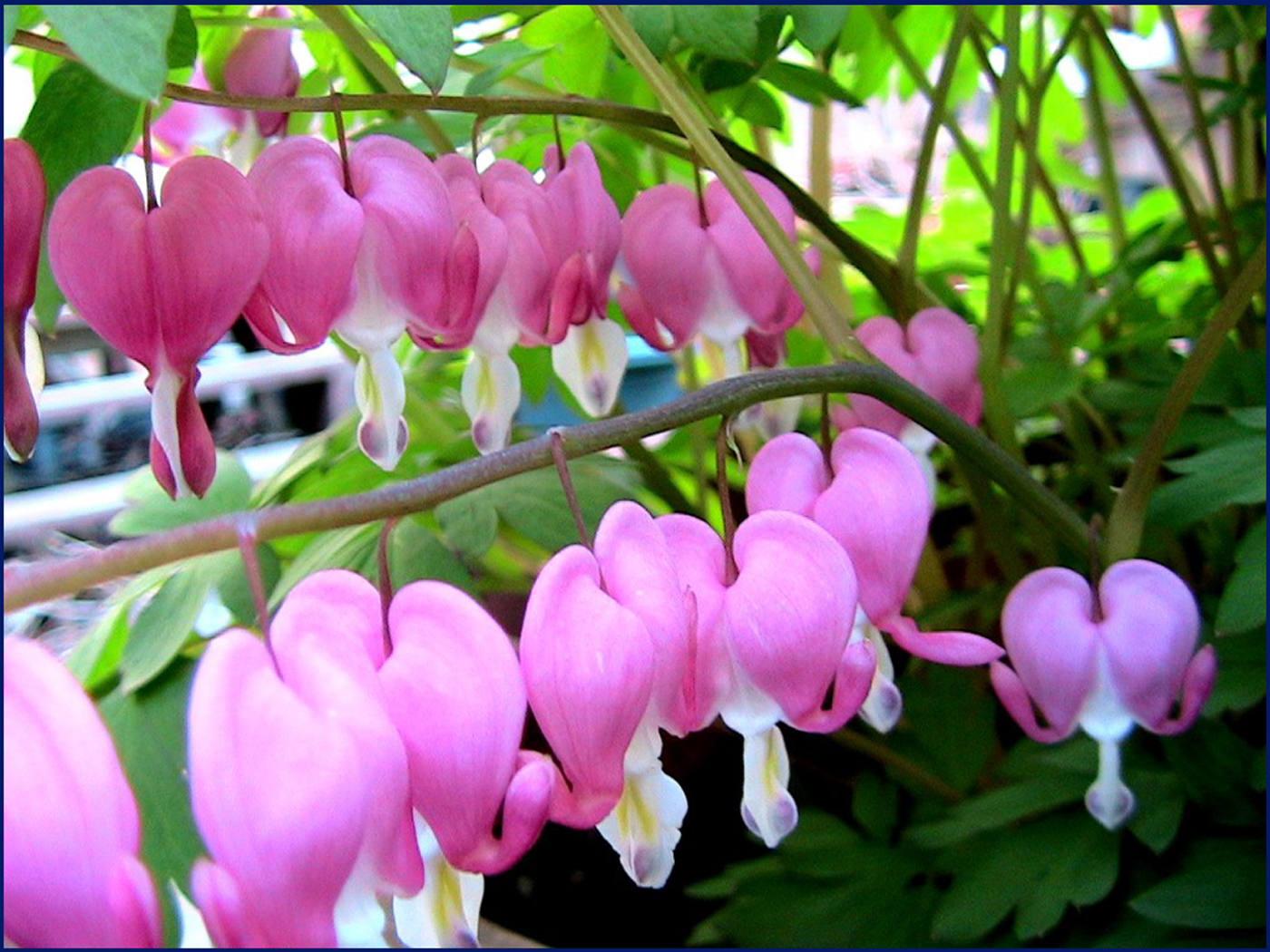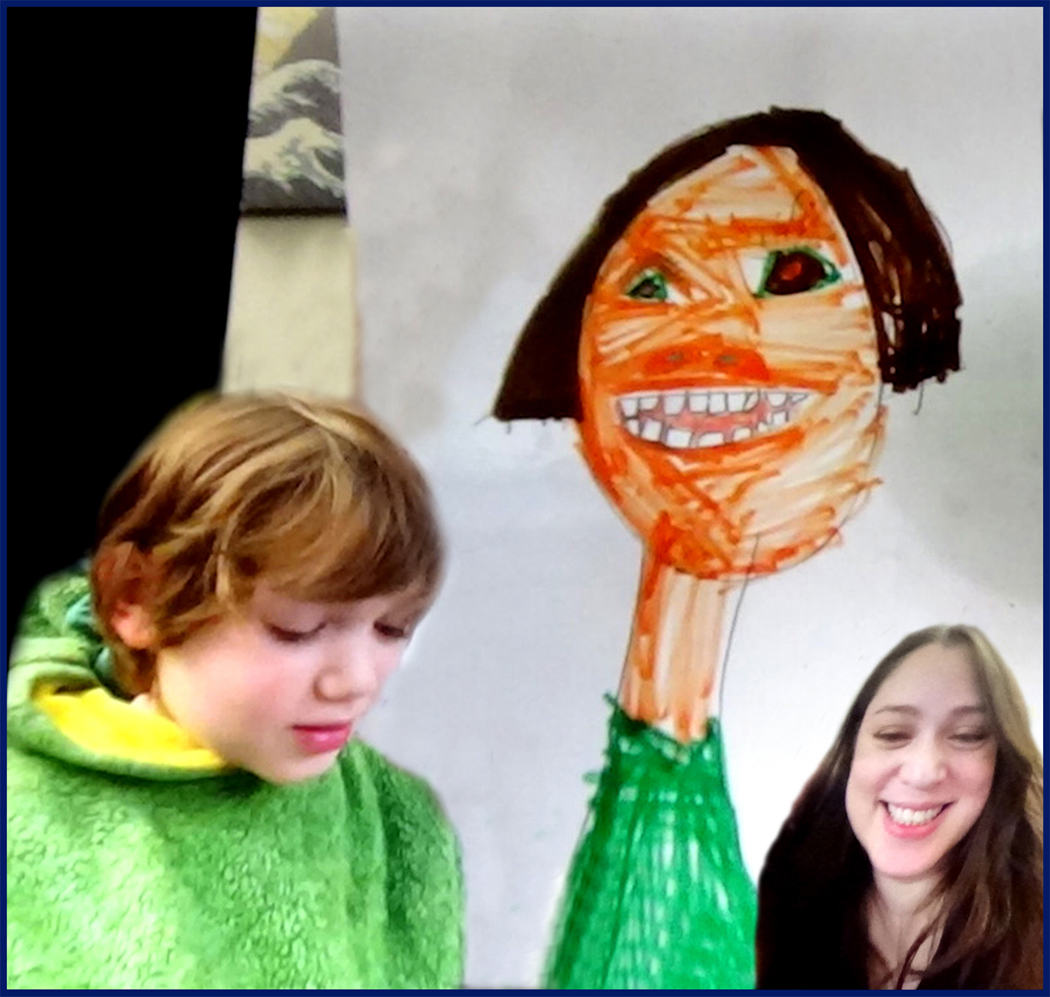 Kai's drawing of his mother, Mali's portrait, Saturday, 12, 11, 2021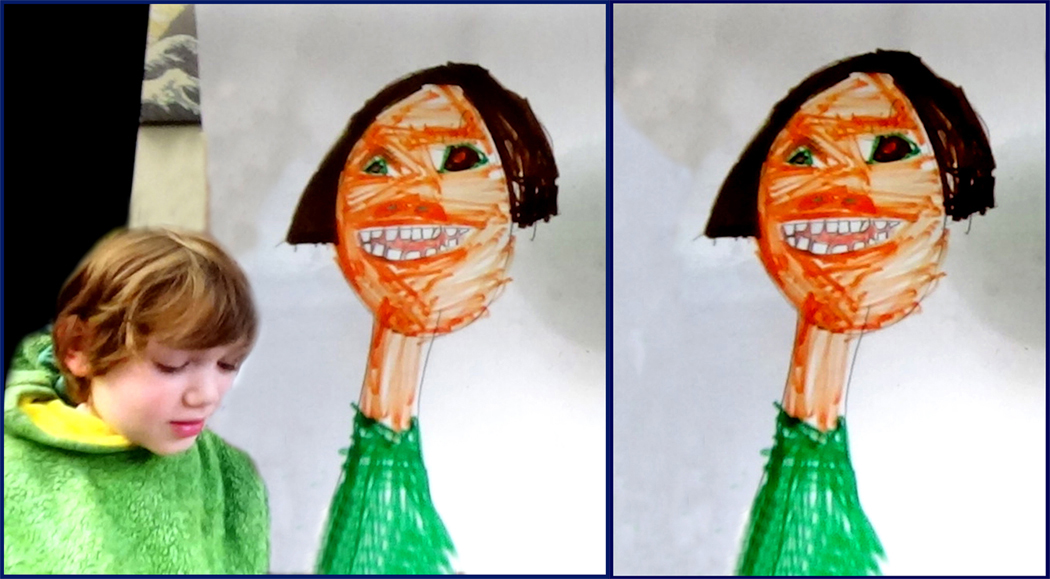 This is his mother laughing, hea, hea, hea, ——— after she saw her portrait by her son, Kai.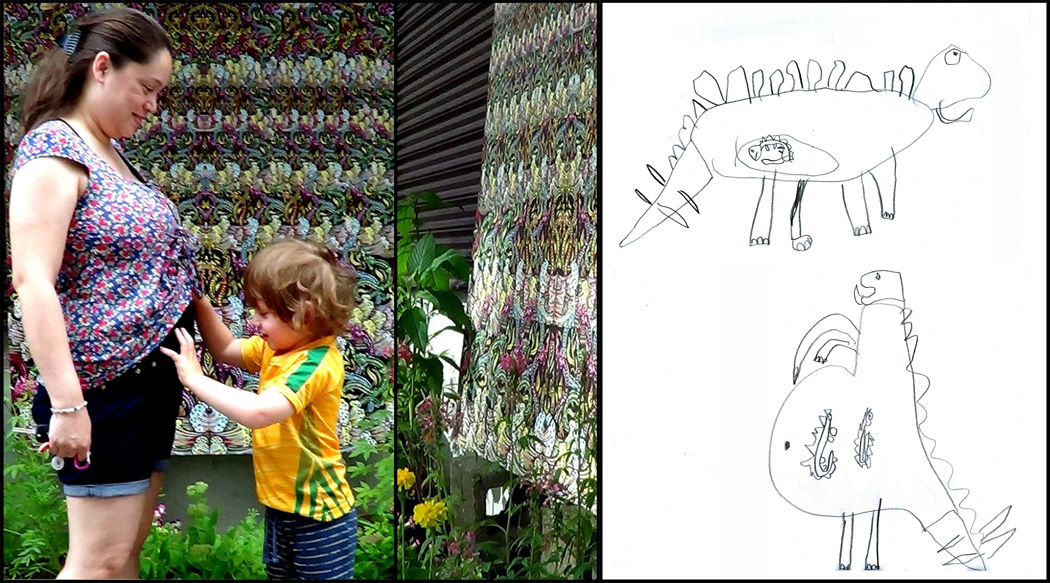 Kai's drawing, he got some idea for the baby dinosaur inside the mother dinosaur, by seeing his mother pregnant with his younger brother, Bodhi.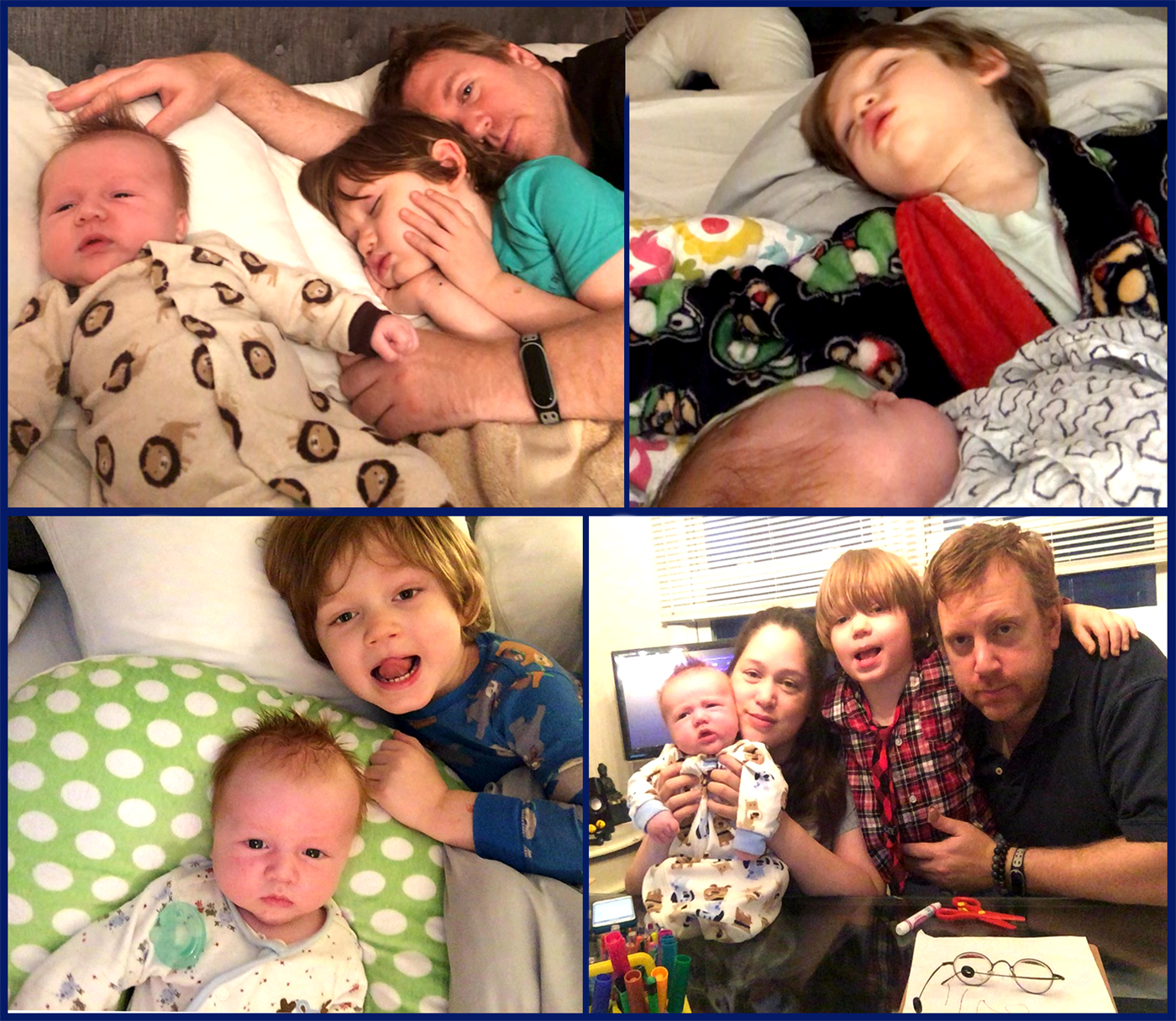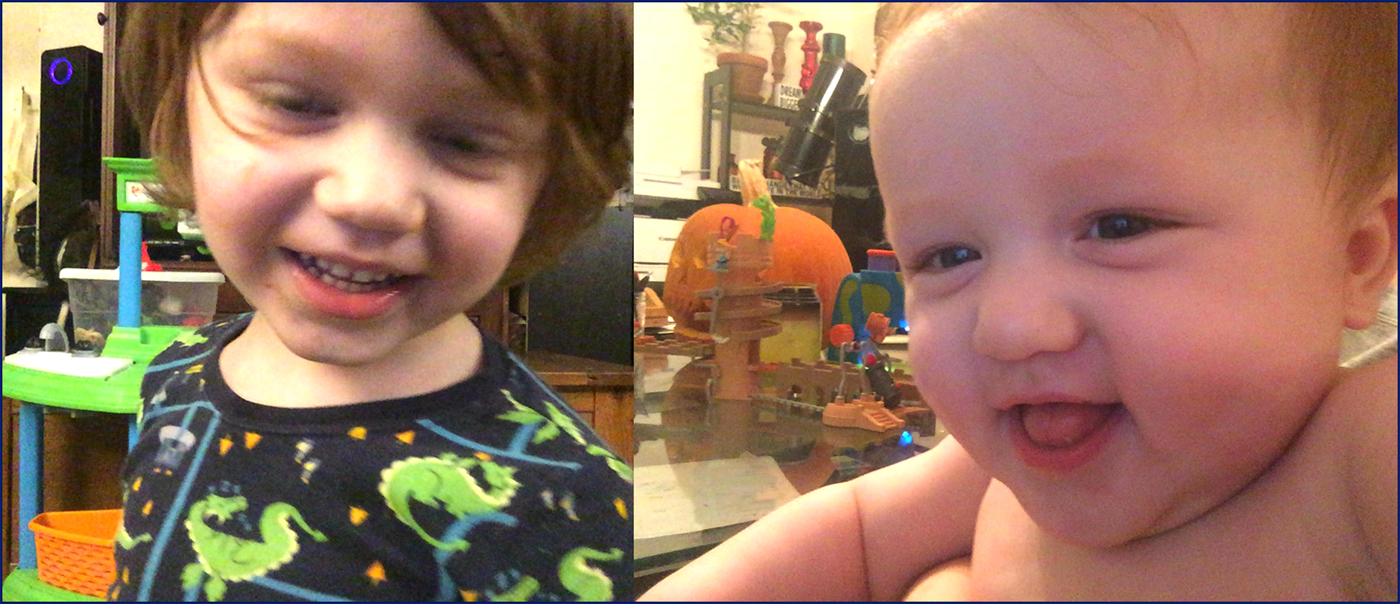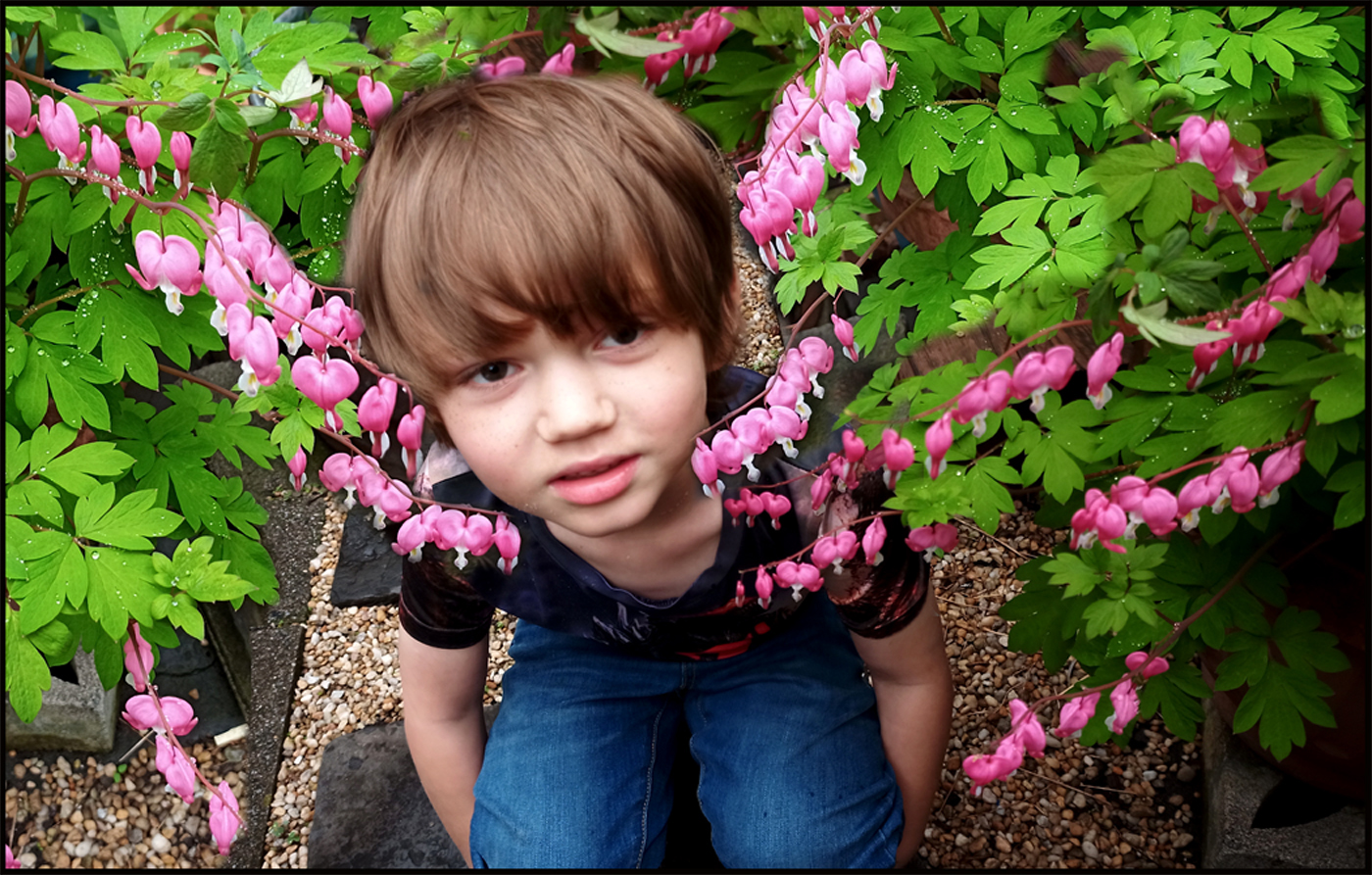 🙂Mommy, I am among the Heart Flowers, just for you. 🙂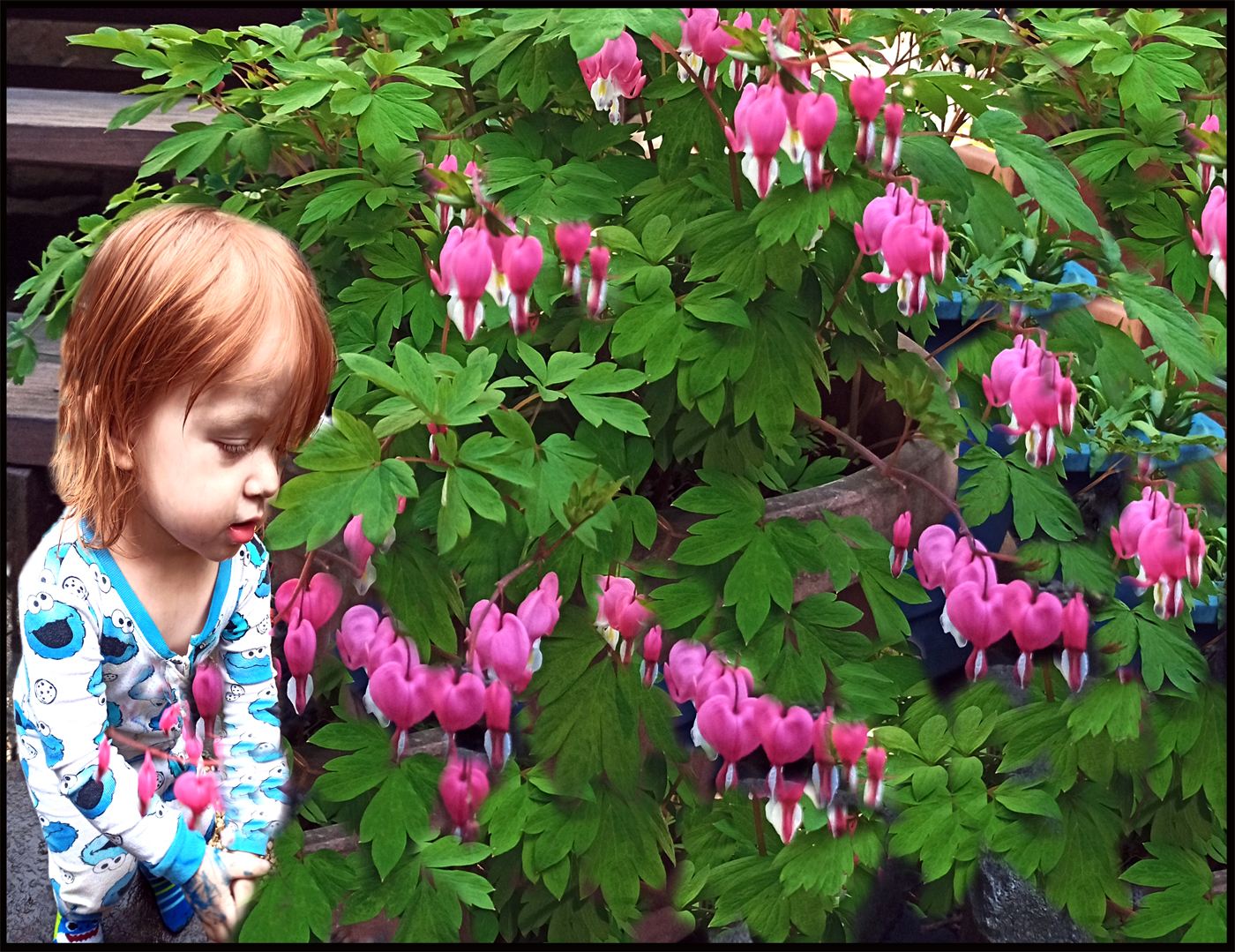 🙂 Mommy, I will give you these Heart Flowers 🙂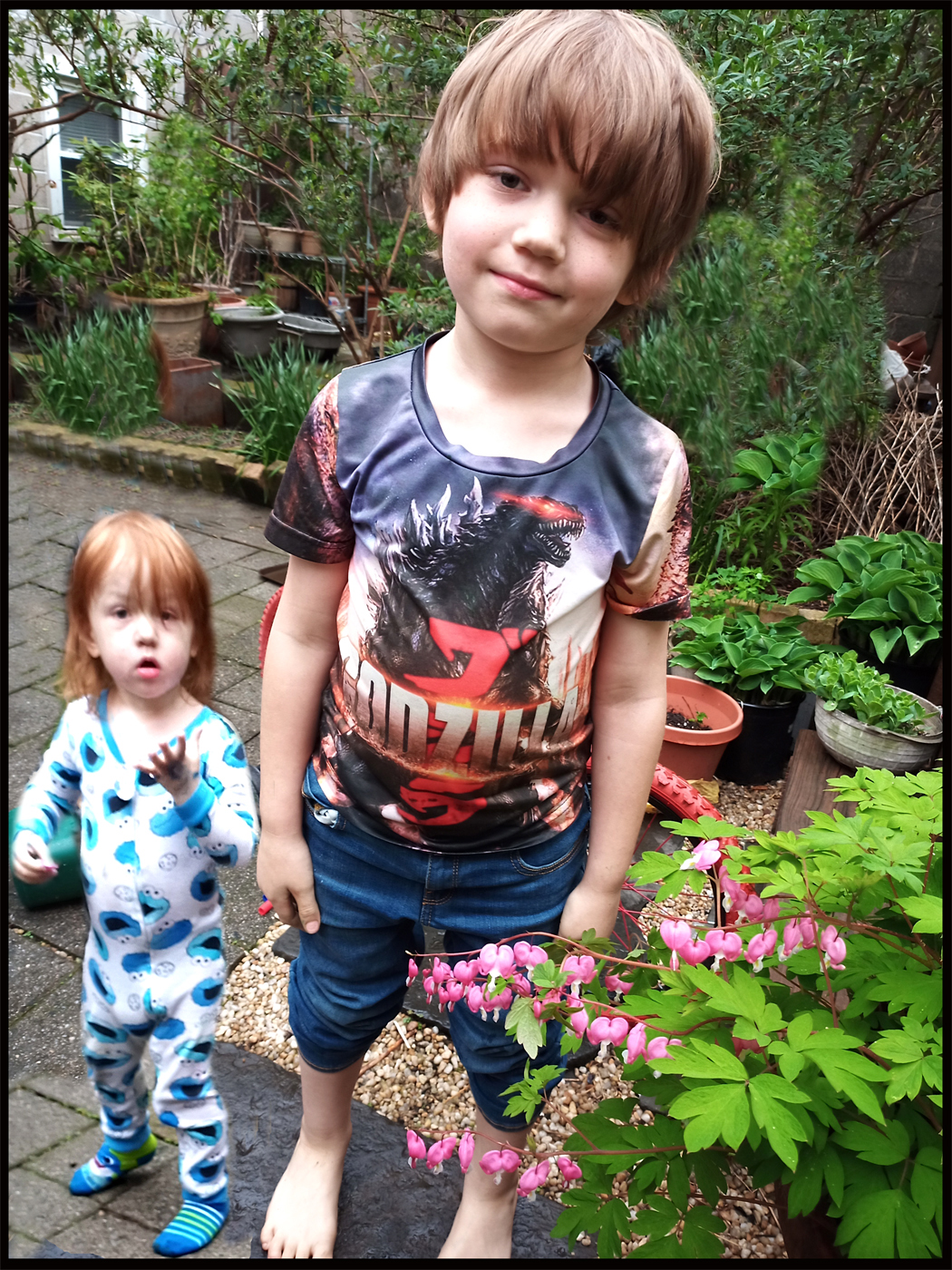 Mommy, we love you very much. 
                            "🙂 Have A Very Happy Mother's Day Mommy 🙂"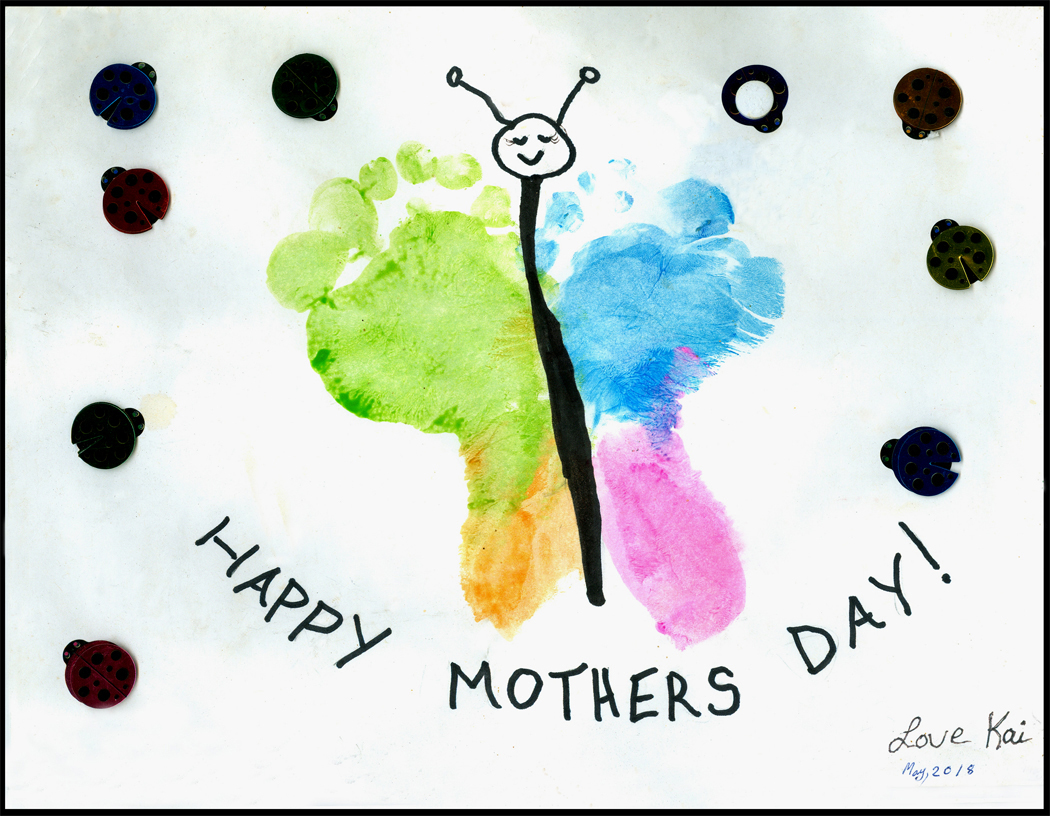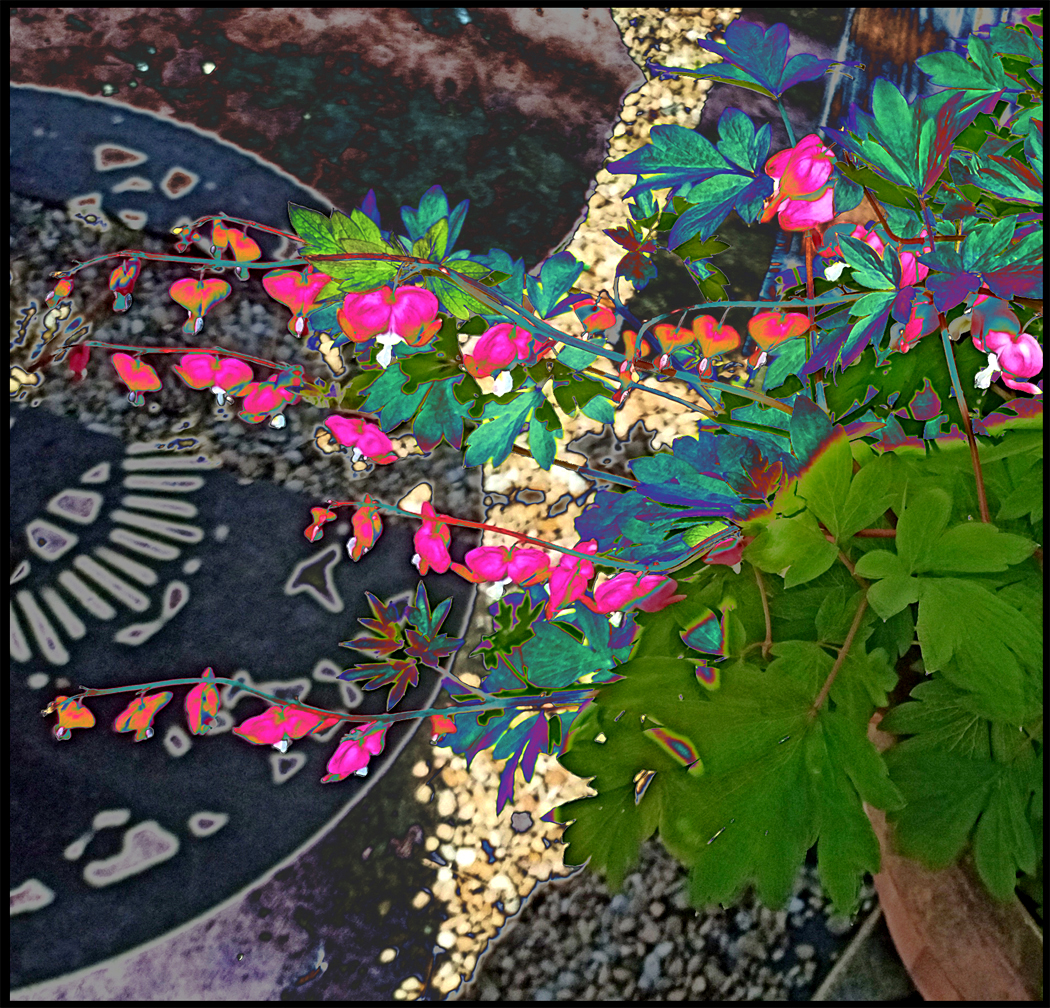 Ing's digital artwork, May 2022
Family Love
Soft wind touches the coconut, mango, papaya, and others branches
Swinging back and forth just like someone fanning our evening garden
As the strong hot sun from afternoon heat gradually cools
It is the best time for our family to be together after dinner
Sitting outside on the landing by the garden
Where father planted a group of jasmine plants
Cool breeze in the evening after sun set
Creates the steam of jasmine fragrance in our direction
Our little family with father, mother and children
Sit close together, telling each other stories
We become the center of universe
That others would envy hearing
Laughing and talking of this little group of creatures on earth
We would wait for the moon to rise
Until the bright full moon appeared in the deep dark blue sky
Suddenly the laughing and talking disappeared
Leaving the sound of crickets singing and the frogs croaking
In the rhythmic harmony of nature
We all sat tightly close to each other
Listening to our father telling us a story
Before we would retire to bed
Mother went back inside the house
She came back with a delicious Thai desert for us
A taste that no one can compete with
She used the jasmine syrup to prepare the desert
The aroma of jasmine syrup mixed with coconut cream
Fresh from our coconut tree
The diced fresh fruits with
Crushed ice on top that cools our souls
Mother loves with her wit and hands
Creating a heaven on earth for five little girls
Begging for more we all wait
Sometimes we even love mother's desert more than father's story
On the day that the moon leaves us
The deep dark blue sky fills with sparking little stars
The night becomes darker
With the sound of our dog howling
Making us chilled to the spine
Five little girls sit even closer together
Father teases us with ghost and Dracula stories
We hug each other bound tightly
The bond of our love so great
The fear from the outside world disappears
Father, mother laugh to see us chilled
They are embracing us from the fear
It forms a circle of love
Of the lives well lived
Ing-On Vibulbhan-Watts, Saturday, December 18, 2011, 11:06 PM
For more information, please following the link:
https://ingpeaceproject.com/2014/01/family-love/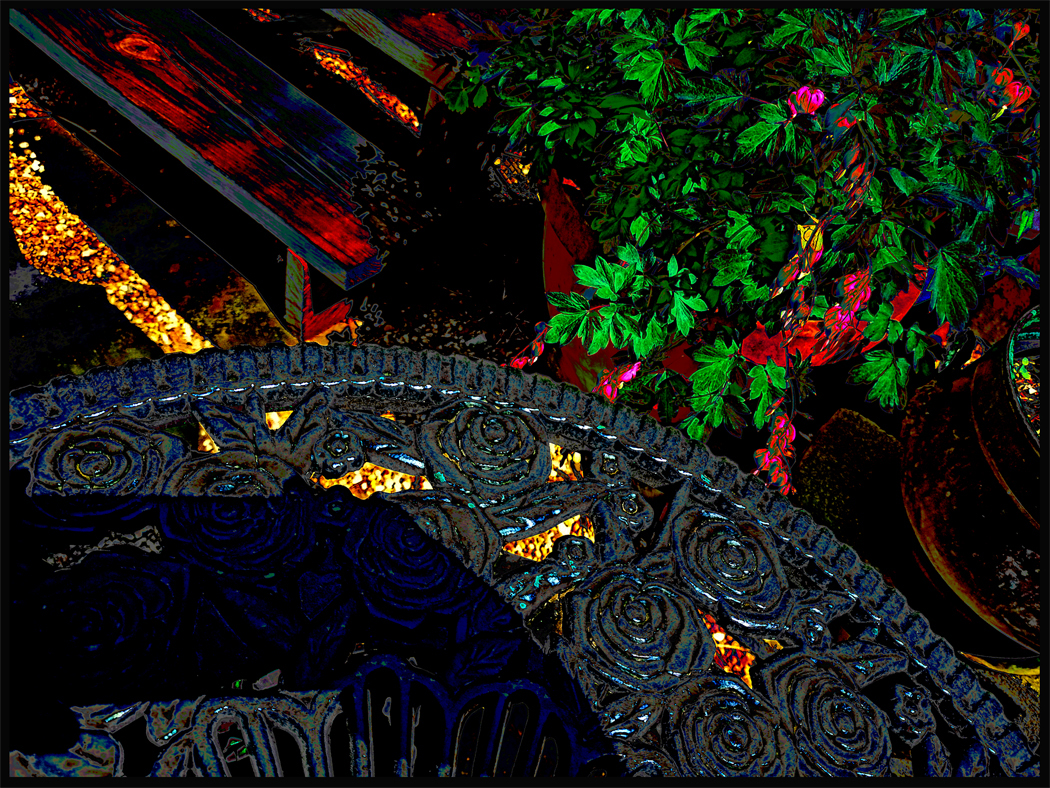 Ing's digital artwork, May 2022
One year passed
Your name still echoes in my mind
Wake up with you
Go to sleep with you
In my mind
Mother you are with me more than before
Look at your pictures
Reminding of you
Missing you
Thinking of you
Writing this poem
While my tears are pouring down
My mother passed away one year today, Wednesday, April 4, 2012
 To My Mother
I think I saw you yesterday
But now you are gone
You are here
And you disappear
Never to come back
Never to see each other again
This is a life that I hardly recognize
I don't believe it
But you are gone!
Ing-On Vibulbhan-Watts, Monday, April 9, 2012, 4:10 AM
For more information, please following the link:
http://ingpeaceproject.com/ings-poems/ings-poems-for-her-mother/

My sister-in-law called me this evening to tell me that my mother has passed away today.
To my mother and mothers all 
First tear drops for you carrying me for nine months
Second tear drop for your milk that nourished my start in life
Third tear drop for you holding my hands for my first walk
Forth tear drop I called Mommy for my first word
Fifth, sixth, seven and many more tear drops
Can never be enough for what you did for me
Even the liquid from my tears has run dry
But inside my tears are still pouring
Remembering what you did for me
We are far away just only physically
But my heart will always be with you
Longing for your touch
Giving you my last kiss and hug
That is physically denied
You are me as I am part of you
I will kiss and hug you as if you are here with me until I die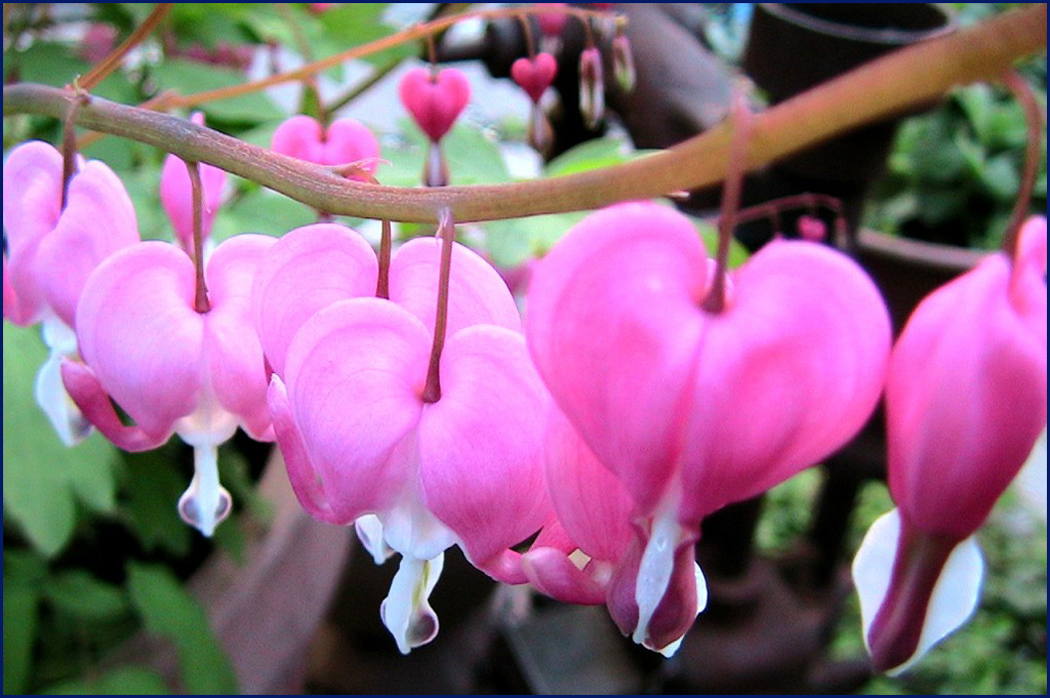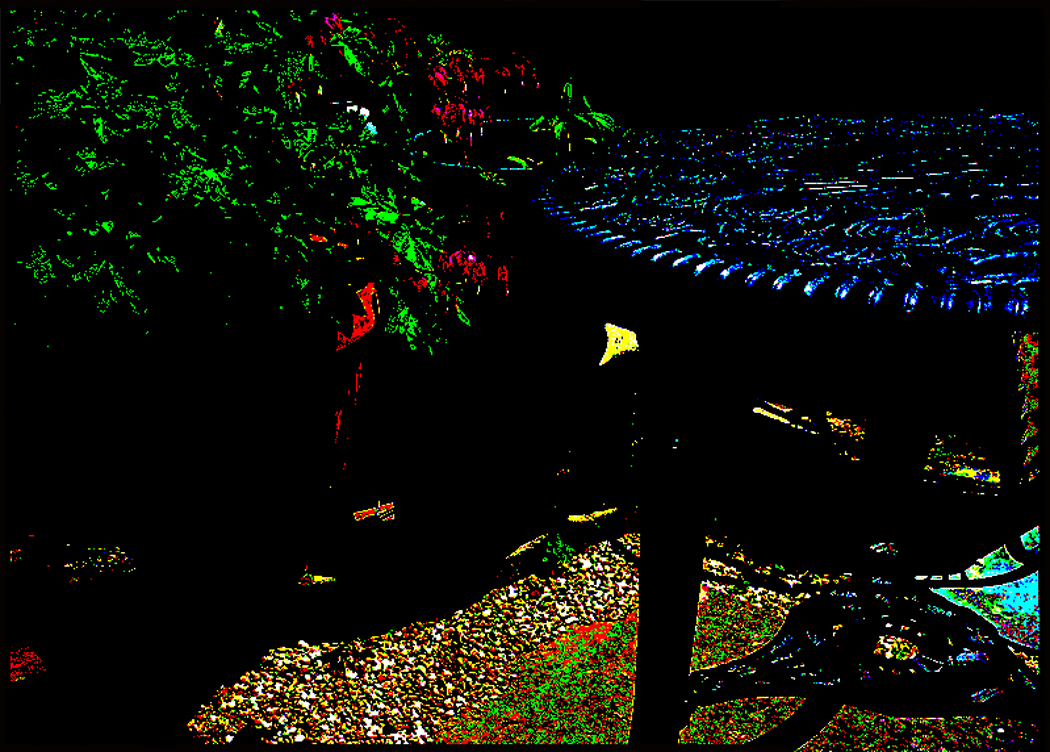 Ing's digital artwork, May 2022
Ing's poem for her mother translated into Thai.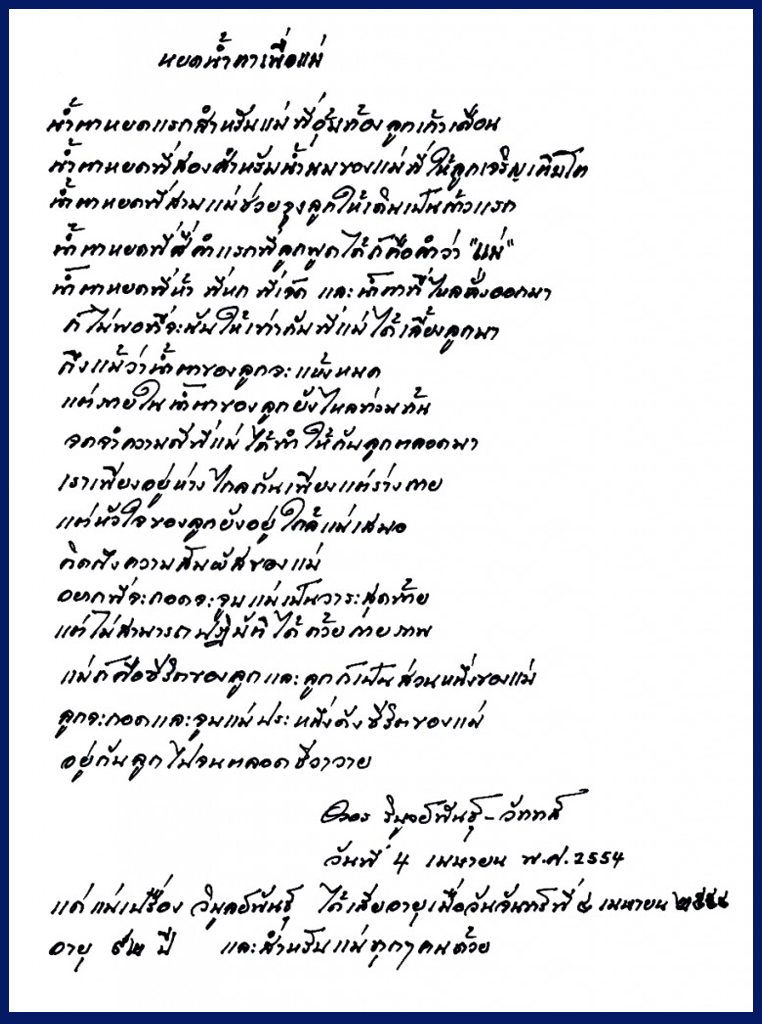 "🙂 Have A Happy Mother's Day Mother🙂"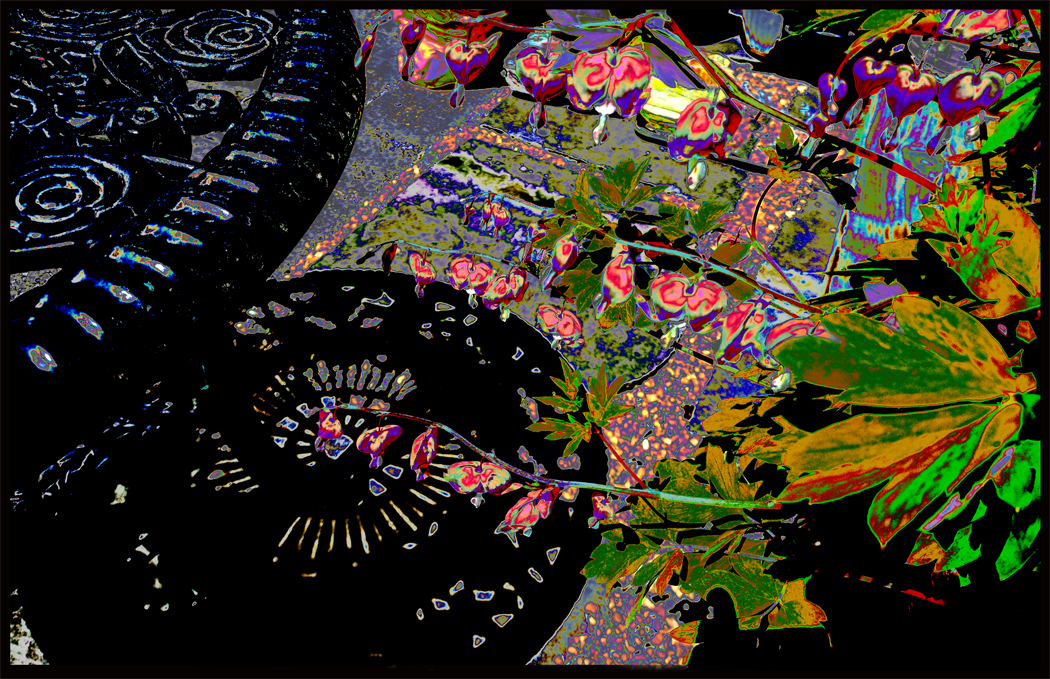 Life Is Too Short for Fighting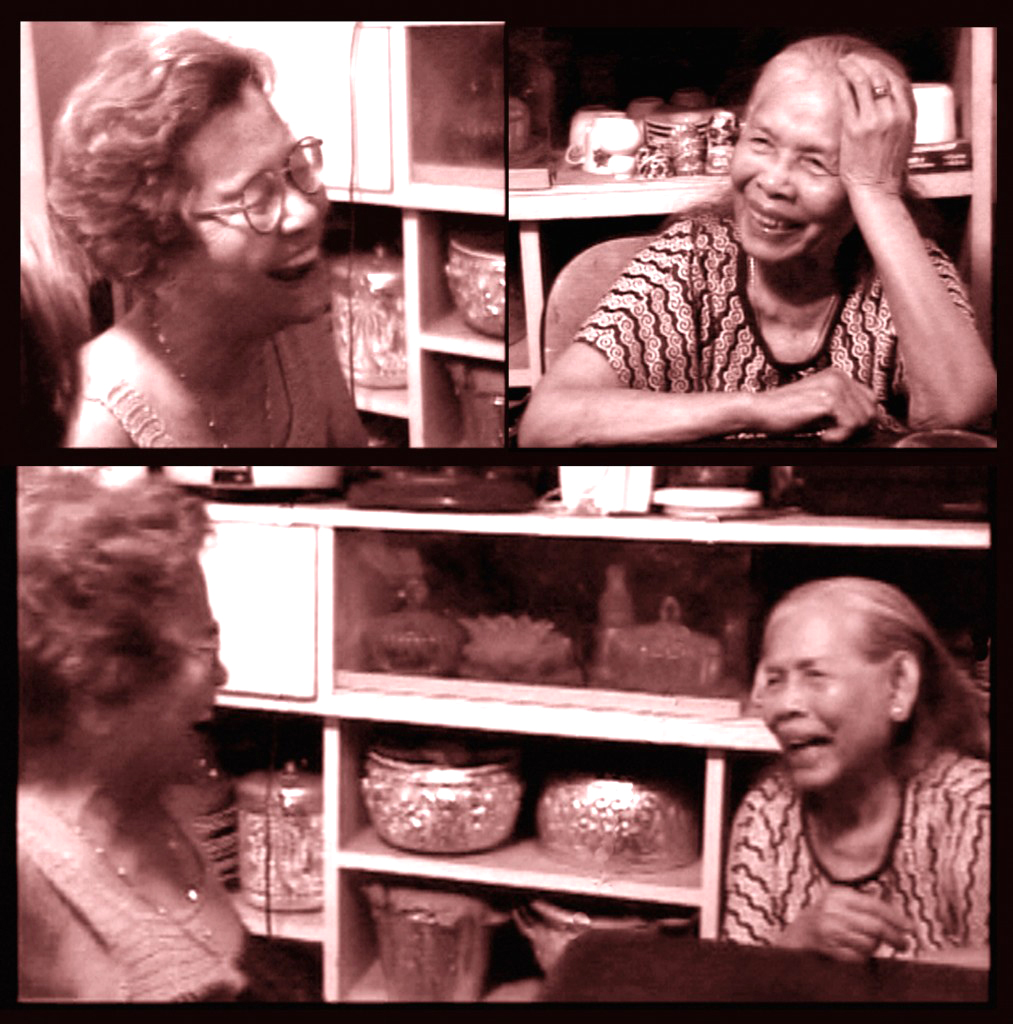 My mother is laughing
But I am crying
Seeing her happy face
With her brother's daughter
They are singing
Having a good time
My mother turns
Singing songs
From when she was young
She loves to laugh out loud
Mother I miss you
My heart is aching
I wish I were there with you again
Life is so fragile
And so short
She is gone
My recording of the event
Shows her laughing and happy again
Please do not fight!!
Enjoy each other
While we are still here in the flesh
Life will not last
The ending is coming so soon
Before we know it
Regretfully we say
We wish we can go back in time
Saying to ourselves
We would do more
Laugh more
And love more
But it is too late
She is gone
Mother, please laughs loader
Let me hear you once more
Syrians, Egyptians, Iraqis, and others, please do not fight or kill each other.  Life is too short.  It is better to spend your time being happy together for you to achieve happiness and have a meaningful life.
 Ing-On Vibulbhan-Watts, Monday, October 14, 2013, 2:18
For more information, please following the link:
https://ingpeaceproject.com/ings-poems/ducks-and-geese-and-life-is-too-short-for-fighting/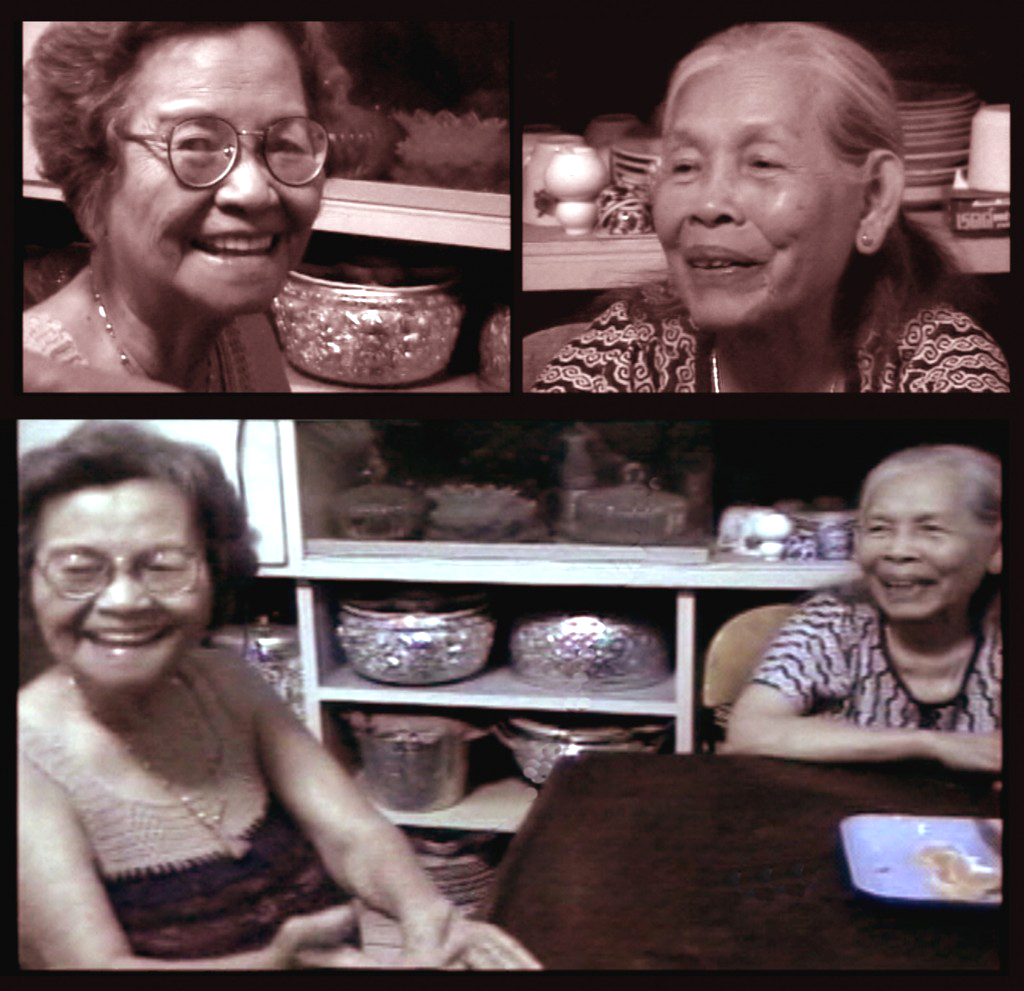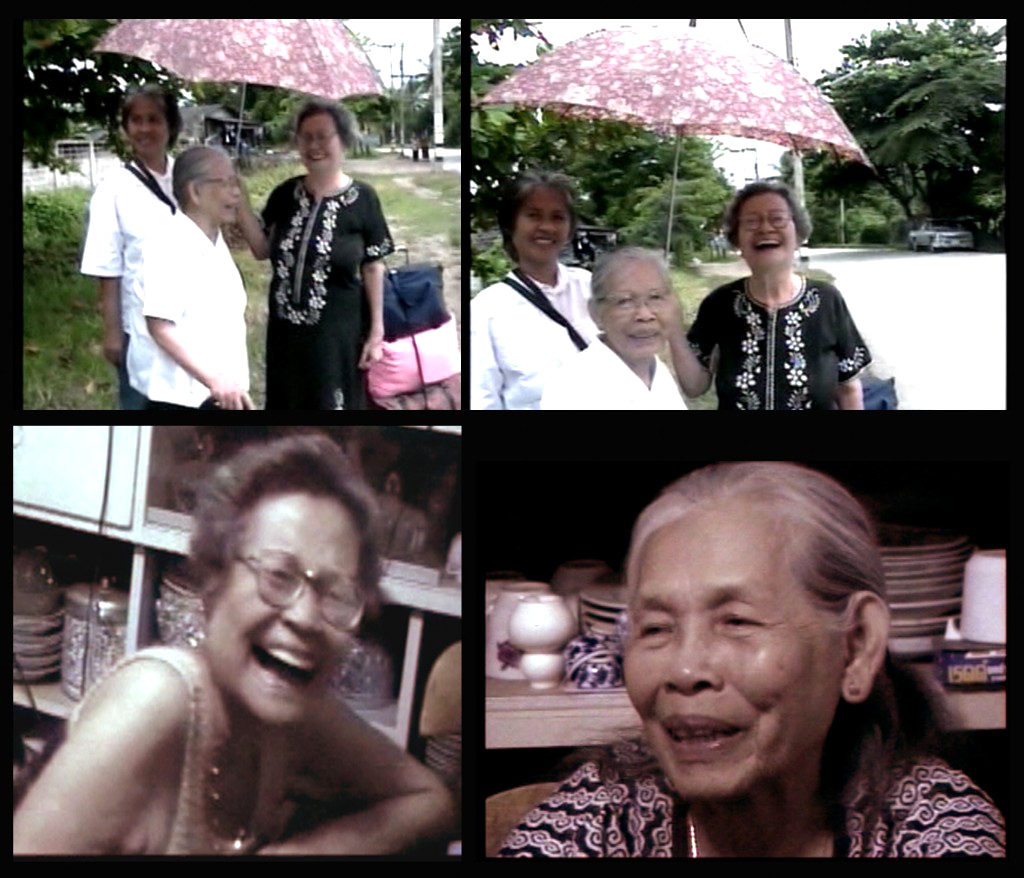 My mother visited her older brother's daughter in Chiang Mai, Thailand, summer 2004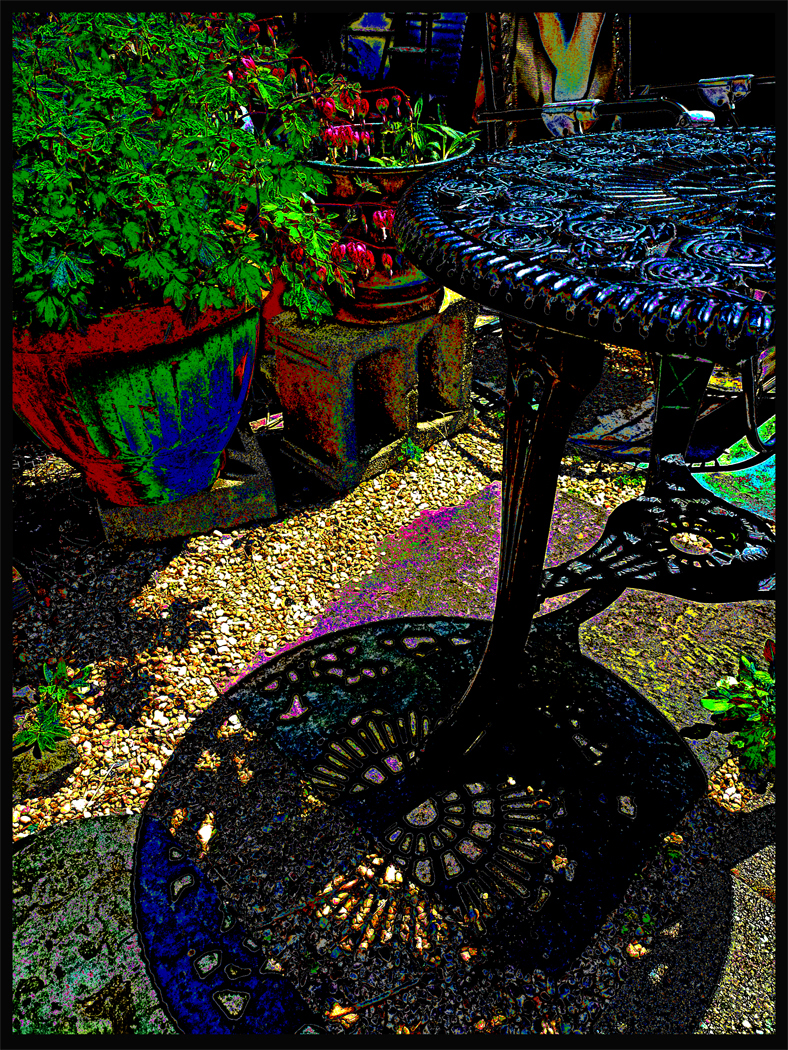 Ing's digital artwork, May 2022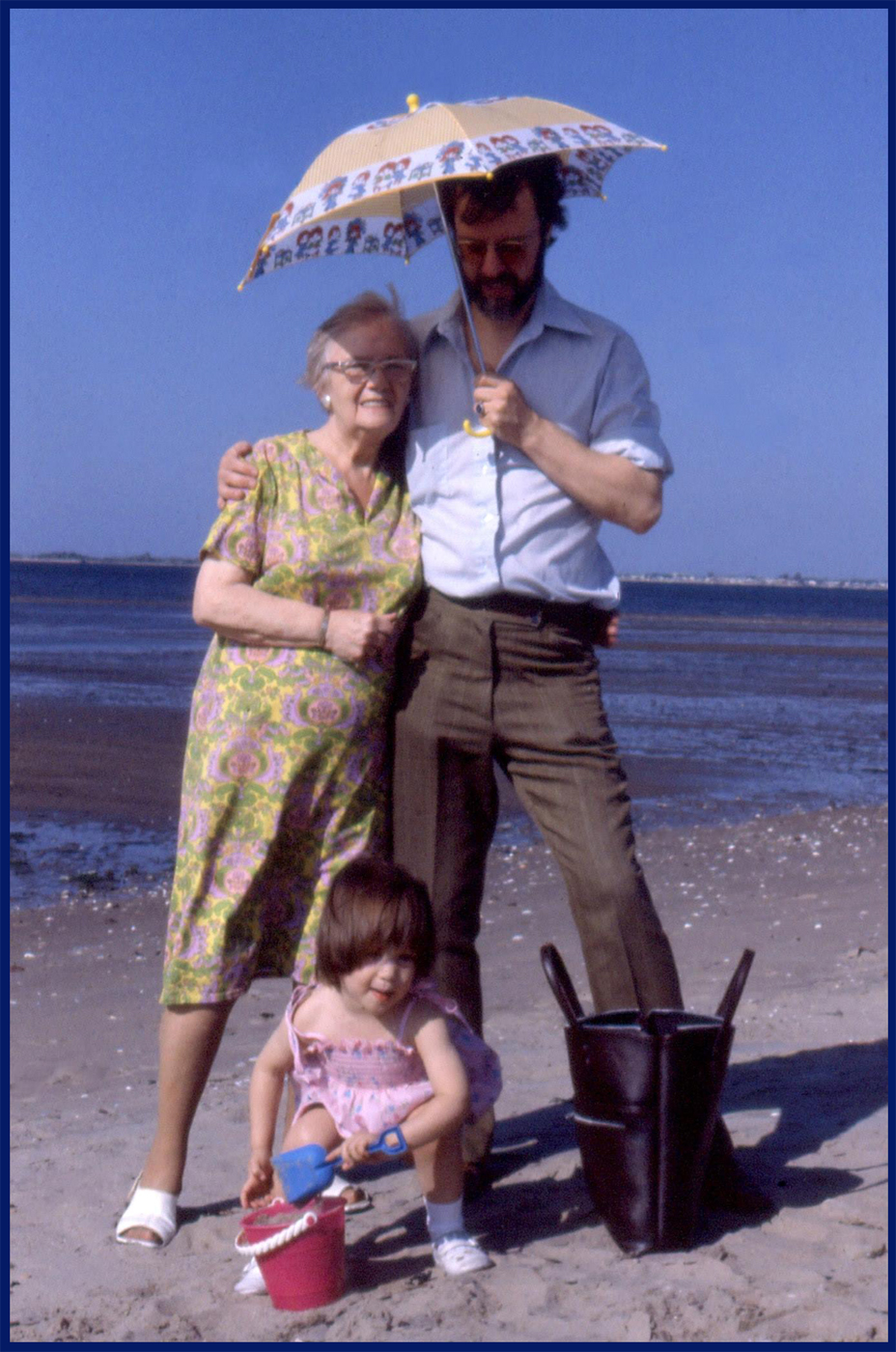 "🙂 Have A Happy Mother's Day Mom🙂"
 John's mother came to visit us in the Summer of 1980.  She passed away in 1994.  We miss her visiting us.  We would go every summer to visit Mom and John's sister, Phyllis when Mom was still alive.  I loved her roasted chicken and Welsh cakes.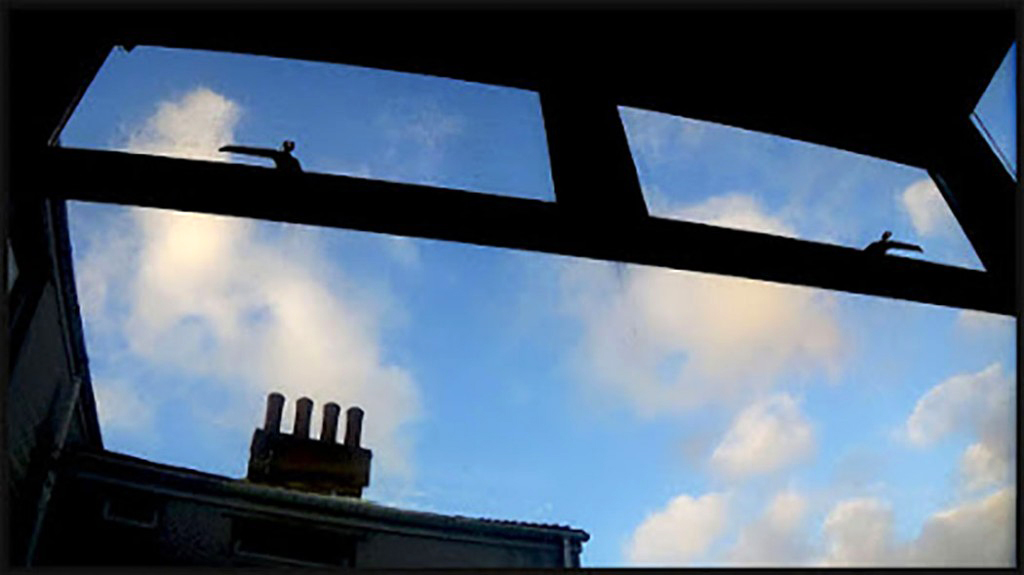 The scene by the kitchen bay widow at John's sister house in Swansea, Wales
This scene is what Mom and John's sister saw when they were sitting in the armchair and relaxing by the kitchen bay widow at John's sister house in Swansea, Wales. I miss both of them. I wish they were here with us. Life is too short to fight and be unhappy with each other. We will be apart from each other one of these days, sooner or later. Please get along and be happy with each other.
Ing-On Vibulbhan-Watts, Monday, October 15, 2017, Swansea, Wales
Swansea Shore on Monday, October 9, 2017
"Swansea Bay: Harnessing the power of our tides
Did you know… the UK has the second highest tidal range in the world and the difference in the range at Swansea Bay is a massive 7-9 meters!
Dave Sagan, Project Manager

An iconic, world-first infrastructure project in South West Wales




• Swansea Bay Tidal Lagoon will be the world's first tidal lagoon power plant.




• A tidal lagoon is a 'U' shaped breakwater, built out from the coast which has a bank of hydro turbines in it. Water fills up and empties the man-made lagoon as the tides rise and fall. We generate electricity on both the incoming and outgoing tides, four times a day, every day.




• Due to the incredible tides on the West Coast of Britain, by keeping the turbine gates shut for just three hours, there is already a 14ft height difference in water between the inside and the outside of the lagoon. Power is then generated as the water rushes through 200ft long draft tubes, rotating the 23ft diameter hydro turbines.




• The project was awarded a Development Consent Order in 2015 and is primed for construction. It will comprise 16 hydro turbines, a six-mile breakwater wall, generating electricity for 155,000 homes for the next 120 years. Its major delivery partners include Atkins, General Electric, Andritz Hydro, Laing O'Rourke and Alun Griffiths Ltd."




For more information please visit the following link:


https://www.tidallagoonpower.com/projects/swansea-bay/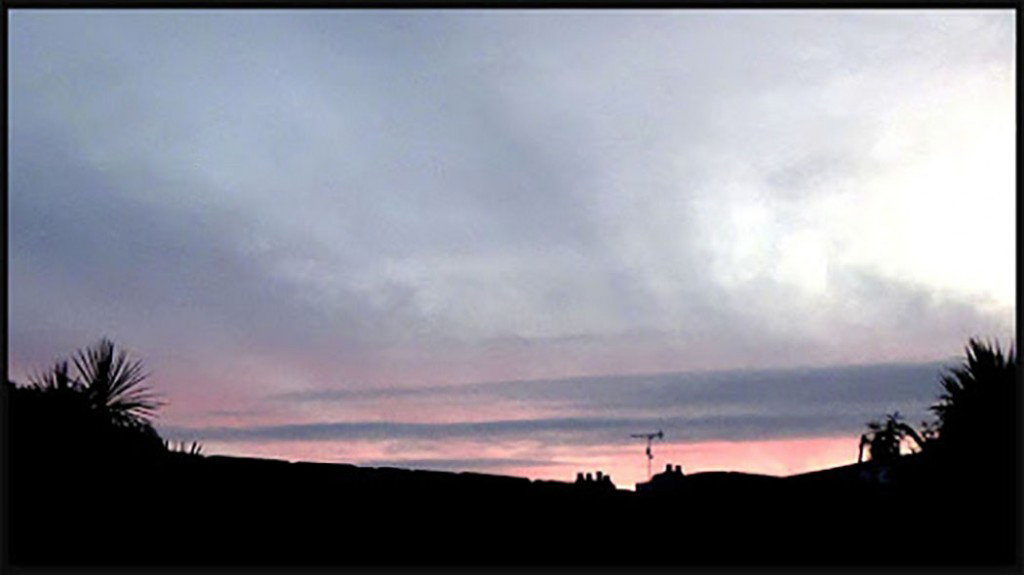 Swansea Sky viewed at the backyard of John's sister house, October 6, 2017
I am always longing for the Swansea Sky. It changes so fast from one color to the other or dark to light. My favorite sky is light pink to red orange which appears in the evening when the sun sets showing her appearance before leaving us to the night sky. This takes place around 6-7 pm. I was lucky to see it again on Friday, October 6, 2017. I viewed this beautiful red orange sky at the backyard of John's sister house.
Ing-On Vibulbhan-Watts, Sunday, October 8, 2017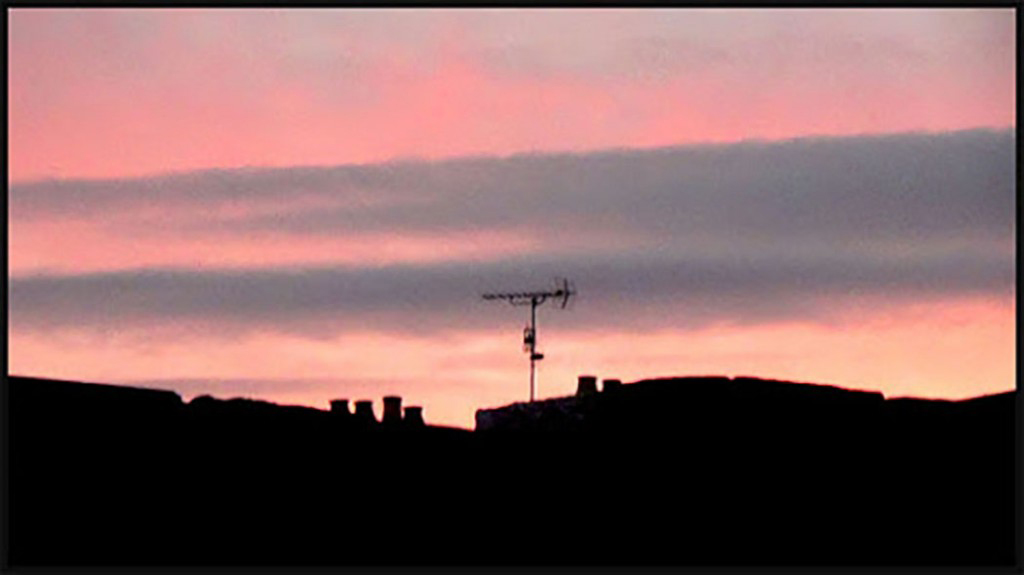 For more information, please following the link:
https://ingpeaceproject.com/2018/01/trip-to-swansea-in-my-husbands-motherland-wales-part-2/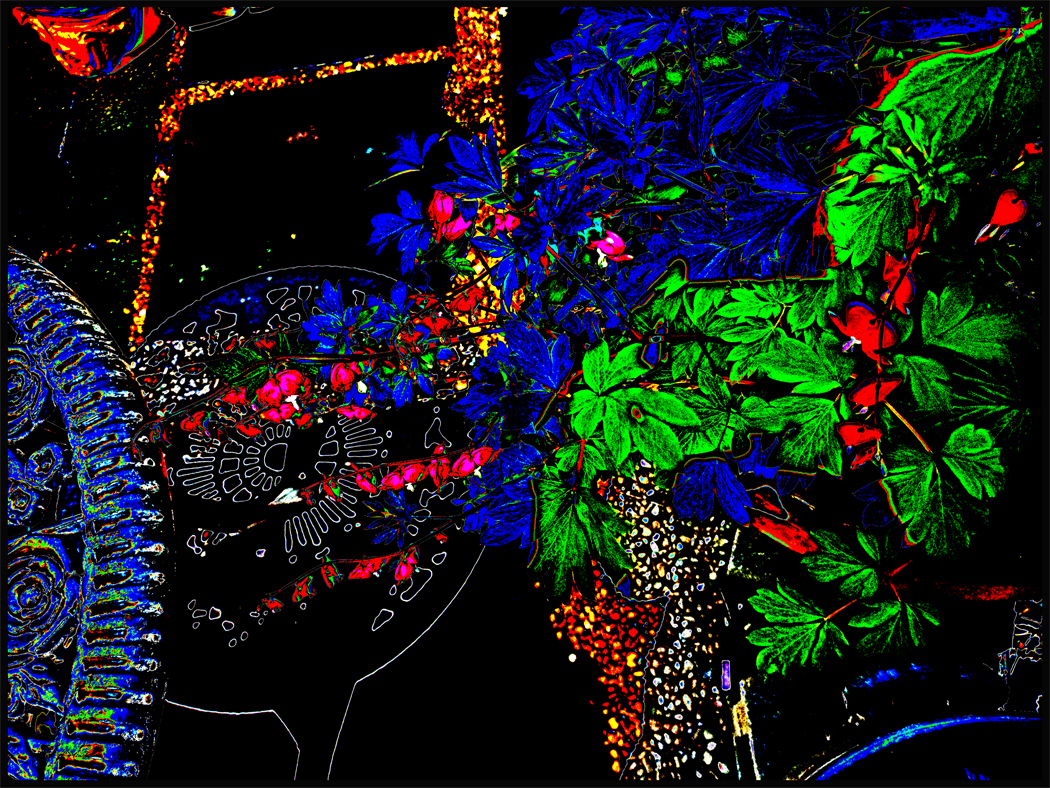 Ing's digital artwork, May 2022
Happy Mother's Day Everyone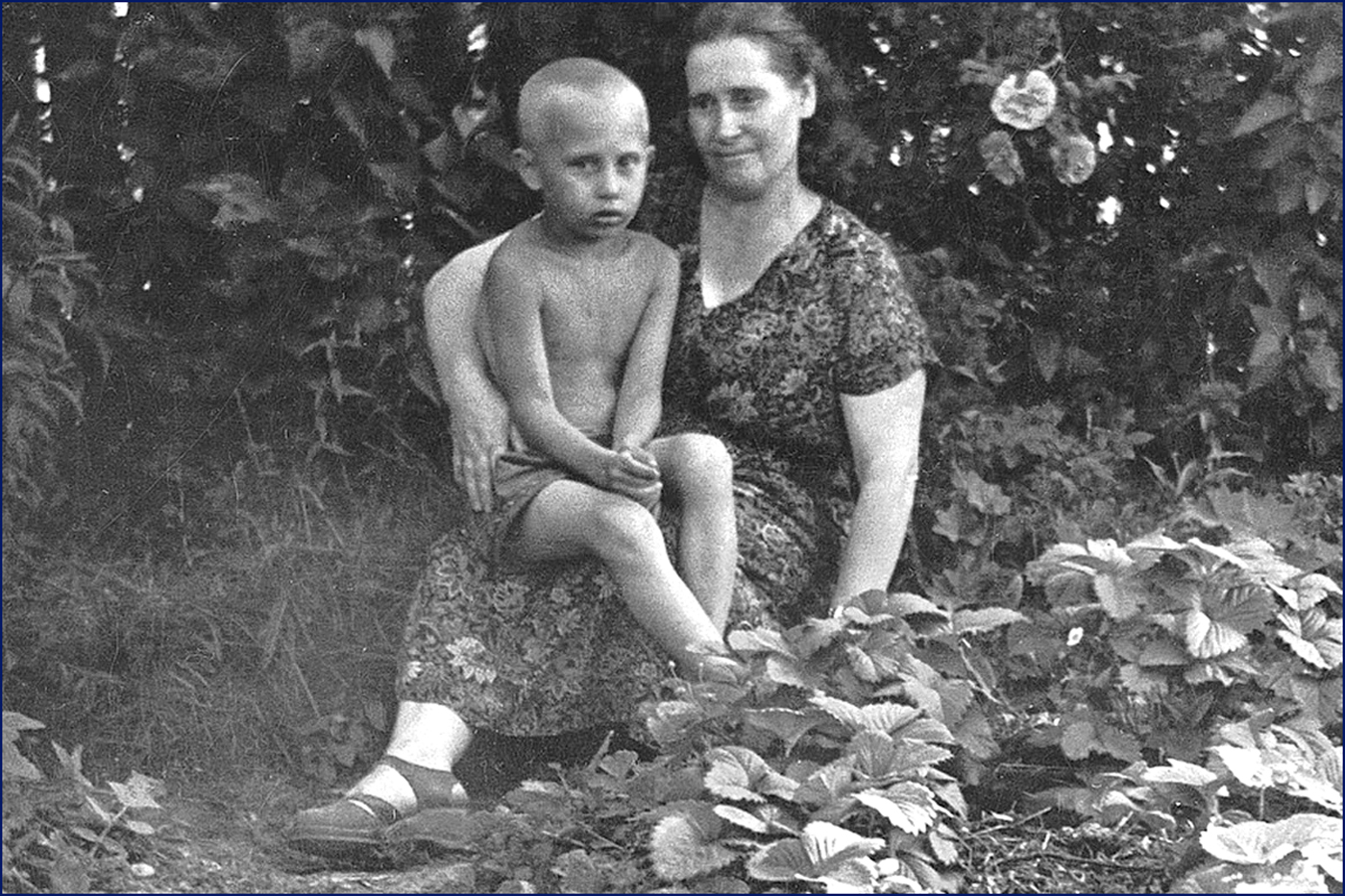 Vladimir Putin with his "real" mother, Maria Ivanovna Putina, as a boy. Wikimedia Commons
Happy Mother's Day Maria Ivanovna Putina and All Russian Mothers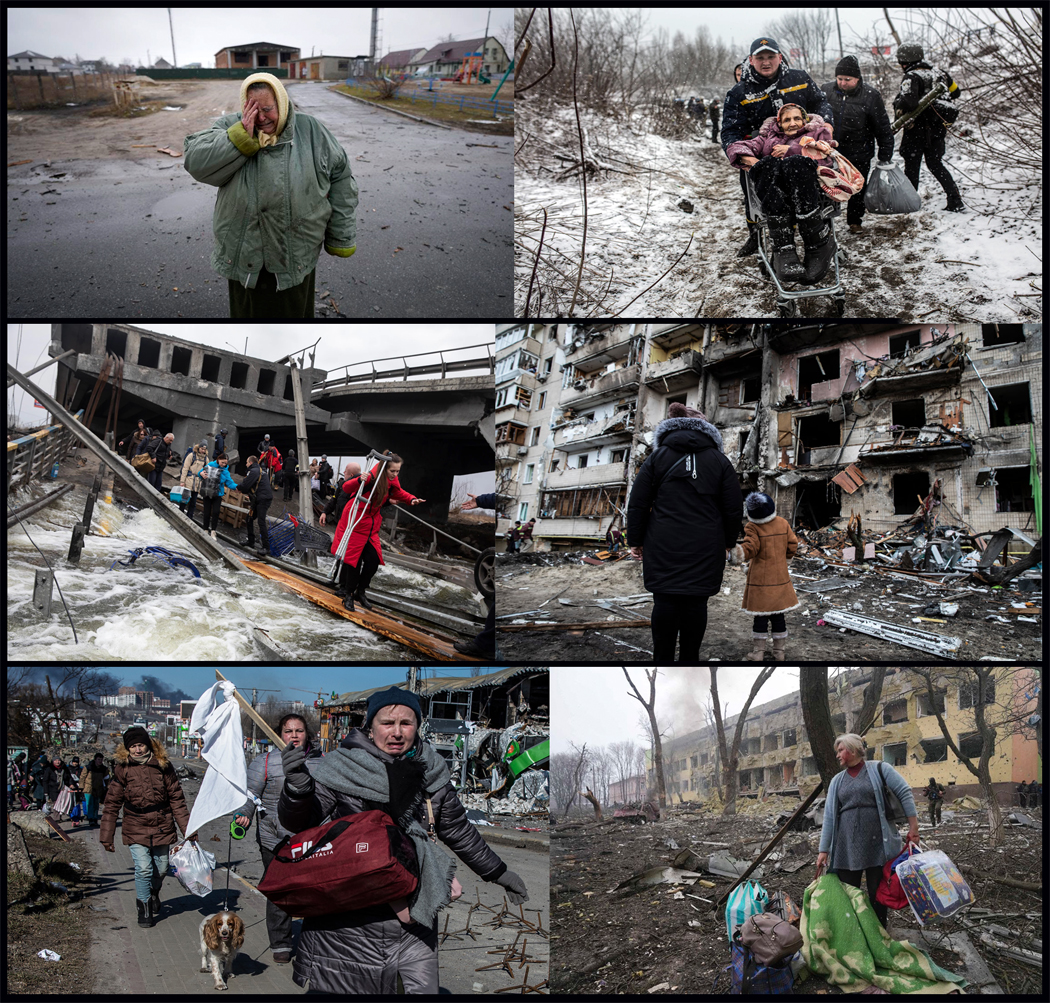 Top-Left: A woman cries outside houses damaged by a Russian airstrike, according to locals, in Gorenka, outside Kyiv yesterday. Photo: Vadim Ghirda/AP
Bottom-Right:  A woman outside a maternity hospital that was shelled yesterday in Mariupol, Ukraine. Photo: Evgeniy Maloletka/AP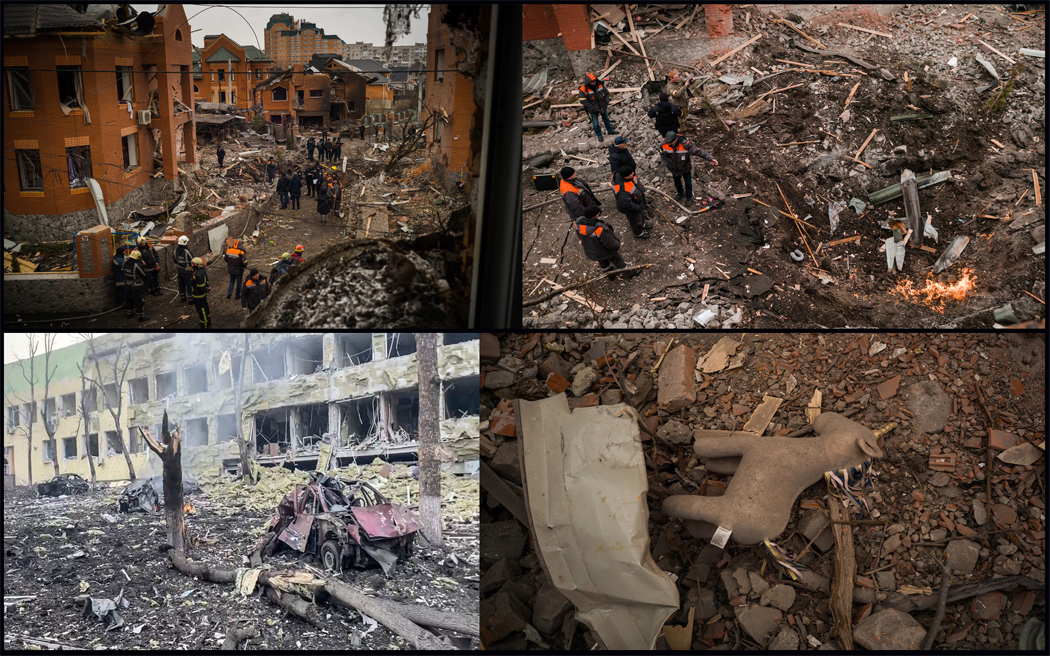 Bottom-Left: Aftermath of Mariupol Hospital after a Russian attack severely damaged the children's hospital and maternity ward. Photo: Mariupol City Council via AP
Happy Mother's Day Every Ukrainian Mothers
Mr. Putin, "PLEASE STOP THE WAR IN UKRAINE" May Peace, Love & Kindness be in your Heart always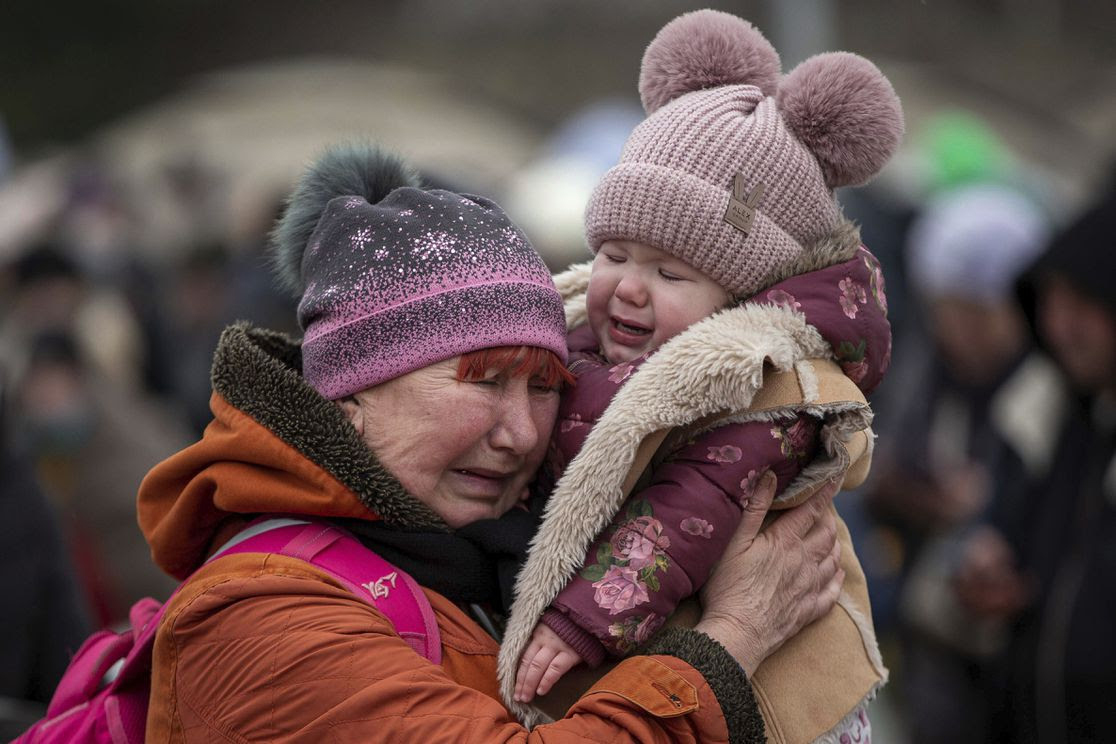 A woman arrives at the border crossing in Medyka, Poland. Photo: Visar Kryeziu
Are this lady and baby doing any harm to you?
You destroyed her home, her community and her country
You killed her family, her friends, and her beloved country, Ukraine.
"PLEASE STOP THE WAR!!!"
Your young Russian men, are only teenagers, just starting their lives, were killed in thousands.
"PLEASE STOP THE WAR!!!"
Millions of Ukrainians are homeless, with no place to stay, no food to eat.
Once you told people that your mother had no food to eat and she fainted, people thought that she was dead.
But now you put the Ukrainian people in a worse situation than your mother.
"PLEASE STOP THE WAR!!!"
If you want your Ukraine brothers to be with you, you have to give them Peace, Love and Kindness
 You said that Ukraine is the brother of Russia. You should not kill your brother, but that is what you are doing.   
"PLEASE STOP THE WAR!!!"
 You will never conquer Ukraine or the world.  If you use nuclear weapons, it will be suicide, because you and all your Russia people will also die.
"PLEASE STOP THE WAR!!!"
If you want the world to respect and honor you, you need to use kindness and love, which in turn will bring peace.
Imagine that you stand proudly at the highest podium, with love, kindness and open arms, offering Peace to the world. This you can do though your wealth and power.
You will be honored as a man of Peace, Love and Kindness. For this you will be remembered and recorded in history forever.
 "PLEASE STOP THE WAR IN UKRAINE!!!"
"What does Peace mean to you?"
Ing-On Vibulbhan-Watts, Sunday, March 13, 2022, 3:38 PM
 For more information, please visit the following link:
https://ingpeaceproject.com/2022/03/mr-putin-please-stop-the-war-in-ukraine-may-peace-love-kindness-be-in-your-heart-always/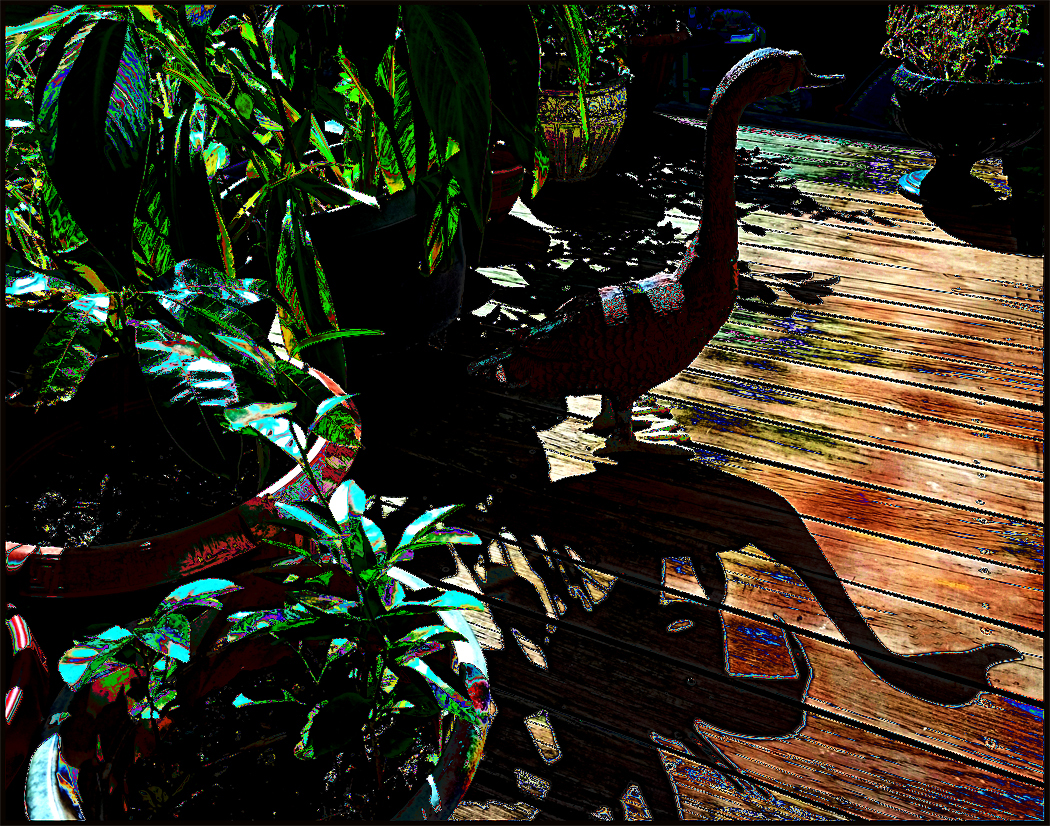 Ing's digital artwork, May 2022