PBS News: April 11 – 12, 2020
 Africanews Live
 ABC (Australia) Live
 Sky News Live
 Roylab Stats: Coronavirus LIVE Count [LIVE] Coronavirus Pandemic: Real Time Counter, World Map, News
 Google: Coronavirus disease (COVID-19) information
Nucleus Medical Media: COVID-19 Animation: What Happens If You Get Coronavirus?
The Washington Post: Coronavirus Updates
Late Night with Seth Meyers: The Kind of Story We Need Right Now: Coronavirus Good News Edition
https://www.youtube.com/watch?v=QcV8Hy0dJpg
NewsHour Weekend full episode April 12, 2020
Apr 12, 2020  PBS NewsHour
On this edition for Sunday, April 12, worshippers observe Easter Sunday from a distance as stay-at-home orders remain in place globally, and the coronavirus spreads in central Africa, just as the region nearly hit a milestone by defeating the Ebola virus. Also, social "dis-dancing" and the global disco that's bringing people together. Hari Sreenivasan anchors from New York. Stream your PBS favorites with the PBS app: https://to.pbs.org/2Jb8twG Find more from PBS NewsHour at https://www.pbs.org/newshour Subscribe to our YouTube channel: https://bit.ly/2HfsCD6
https://www.youtube.com/watch?v=RsCmmn9QTrQ
PBS NewsHour Weekend full episode April 11, 2020
Apr 11, 2020  PBS NewsHour
On this edition for Saturday, April 11, coronavirus cases in the U.S. grow to more than half a million, some people are turning to social media for financial help during the outbreak, what the data is telling us about being asymptomatic, and keeping the faith during the holidays in changing times. Hari Sreenivasan anchors from New York. Stream your PBS favorites with the PBS app: https://to.pbs.org/2Jb8twG Find more from PBS NewsHour at https://www.pbs.org/newshour Subscribe to our YouTube channel: https://bit.ly/2HfsCD6
africanews Live
Started streaming on Feb 20, 2020
Africanews is a new pan-African media pioneering multilingual and independent news telling expertise in Sub-Saharan Africa. Subscribe on ourYoutube channel : https://www.youtube.com/c/africanews?… Africanews is available in English and French. Website : www.africanews.com Facebook : https://www.facebook.com/africanews.c… Twitter : https://twitter.com/africanews
Category  News & Politics
https://www.youtube.com/watch?v=pES1Zd_vyjU
Watch ABC News live
Started streaming on Mar 19, 2020  ABC News (Australia)
ABC News channel provides around the clock coverage of news events as they break in Australia and abroad. Including the latest coronavirus updates. It's news when you want it, from Australia's most trusted news organisation. This embedding tool is not for use by commercial parties. ABC News Homepage: http://abc.net.au/news Follow us on Twitter: http://twitter.com/abcnews Like us on Facebook: http://facebook.com/abcnews.au Subscribe to us on YouTube: http://ab.co/1svxLVE Follow us on Instagram: http://instagram.com/abcnews_au
Category  News & Politics
Watch Sky News live
Started streaming on Nov 2, 2019 Sky News
Today's top stories: Boris tells adults the best present they can give their mother for Mother's Day is to stay away, the health secretary has said 4,500 retired healthcare workers have signed up to help battle coronavirus and lockdown in the Italian region of Lombardy has been tightened as the country confirmed more than 53,500 cases of COVID-19. ? Boris Johnson warns of 'stark' and 'accelerating' coronavirus numbers ahead of Mother's Day https://trib.al/lrbMq77 ? 4,500 retired doctors and nurses sign up to battle COVID-19 pandemic https://trib.al/LYsfa83 ? Lockdown tightens in parts of Italy hardest hit by COVID-19 https://trib.al/oBdZFdy SUBSCRIBE to our YouTube channel for more videos: http://www.youtube.com/skynews Follow us on Twitter: https://twitter.com/skynews and https://twitter.com/skynewsbreak Like us on Facebook: https://www.facebook.com/skynews Follow us on Instagram: https://www.instagram.com/skynews Sky News videos are now available in Spanish here/Los video de Sky News están disponibles en español aquí https://www.youtube.com/skynewsespanol For more content go to http://news.sky.com and download our apps: Apple https://itunes.apple.com/gb/app/sky-n… Android https://play.google.com/store/apps/de…
Category  News & Politics
[LIVE] Coronavirus Pandemic: Real Time Counter, World Map, News
Started streaming 15 hours ago   Roylab Stats
Coronavirus Live Streaming: Breaking news, world Map and live counter on confirmed cases and recovered cases. I started this live stream on Jan 26th, and since Jan 30th I have been streaming this without stopping. Many people are worried about the spread of coronavirus. For anyone that wants to know the real-time progression of the worldwide spread of this virus, I offer this live stream. The purpose is not to instill fear or panic, nor is it to necessarily comfort; I just want to present the data to help inform the public of the current situation. The purpose of this stream is to show basic information and data to understand the situation easily. For detail information, please visit our reference sites.
Google News
https://news.google.com/covid19/map?hl=en-US&gl=US&ceid=US:en
Cases
| | | | | |
| --- | --- | --- | --- | --- |
| Location | Confirmed | Cases per 1M people | Recovered | Deaths |
| Worldwide | 1,846,680 | 237.49 | 421,497 | 114,090 |
| United States | 559,409 | 1,697.46 | 33,115 | 22,071 |
| Spain | 166,831 | 3,542.03 | 62,391 | 17,209 |
| Italy | 156,363 | 2,595.52 | 34,211 | 19,899 |
| Germany | 127,854 | 1,537.64 | 52,889 | 3,022 |
| France | 95,403 | 1,422.31 | 27,186 | 14,393 |
| United Kingdom | 84,279 | 1,268.58 | — | 10,612 |
| China | 82,160 | 58.6 | 77,663 | 3,341 |
| Iran | 71,686 | 860.26 | 43,894 | 4,474 |
| Turkey | 56,956 | 684.94 | 3,446 | 1,198 |
| Belgium | 29,647 | 2,572.53 | 6,463 | 3,600 |
| Netherlands | 25,587 | 1,466.22 | — | 2,737 |
| Switzerland | 25,398 | 2,957.88 | 12,100 | 1,103 |
| Canada | 24,366 | 641.56 | 7,172 | 717 |
| Brazil | 22,169 | 104.9 | — | 1,223 |
Source:Wikipedia·
About this data
Description
Coronavirus disease (COVID-19) is an infectious disease caused by a new virus.
The disease causes respiratory illness (like the flu) with symptoms such as a cough, fever, and in more severe cases, difficulty breathing. You can protect yourself by washing your hands frequently, avoiding touching your face, and avoiding close contact (1 meter or 3 feet) with people who are unwell.
HOW IT SPREADS
Coronavirus disease spreads primarily through contact with an infected person when they cough or sneeze. It also spreads when a person touches a surface or object that has the virus on it, then touches their eyes, nose, or mouth.
For informational purposes only. Consult your local medical authority for advice.
Source: World Health OrganizationLearn more
Resources from Google

Google tools and resources to help you stay informed and connected
The Washington Post: Coronavirus Updates
Important developments in the coronavirus pandemic
Presented by Slack
Friday, April 10, 2020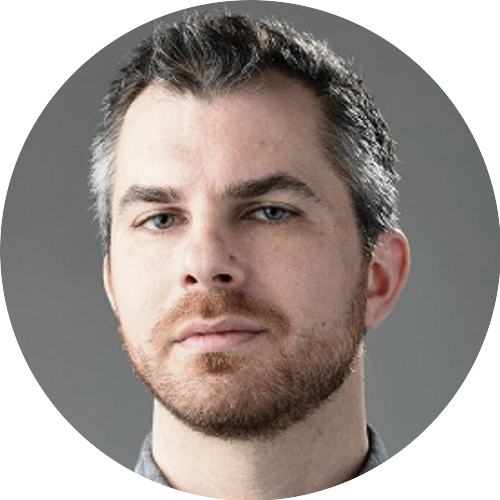 The economy is deteriorating "with alarming speed," Federal Reserve Chairman Jerome H. Powell said Thursday, as nationwide quarantines have caused more than 17 million people to file jobless claims and some economists believe we are in a depression. We report that "the nation has not experienced this magnitude of layoffs and economic contraction since the Great Depression, many experts say, and recovery is unlikely to be swift."

The collapse is manifesting itself in eye-popping financial reports from states and cities: Illinois owes $8.3 billion in unpaid bills. New York could lose billions in tax revenue. Pennsylvania has stopped paying 9,000 quarantined state employees. Find further details on shortages in other parts of the country, as well as on the split in Congress over what to do about it.

Worried about the economy's effect on his reelection prospects, President Trump is pushing to send Americans back to work before many health experts believe is safe. He has publicly suggested the worst of the outbreak will soon be over, and has privately asked aides for a strategy to resume business activity by May 1. Read about the White House push to reopen the country.

Lifting quarantines just as they are showing signs of reducing infections would lead to disaster, experts warn, because the United States still lacks the testing capabilities needed to identify and contain new outbreaks. It's also unclear how Trump would force governors to relax stay-at-home orders in their states.

Ohio is emerging as a model example of how to manage the virus: identify it early, plan for the worst and hope for the best. Gov. Mike DeWine (R) shut down a major convention in early March, before the state had a single confirmed infection, and the Cleveland Clinic began planning to add hundreds of new hospital beds even earlier. That head start appears to be paying off, with Ohio reporting dramatically lower infection and death rates than similarly sized states such as Michigan, Pennsylvania and Illinois. More on its aggressive strategy here. Then check out a video from the state's Department of Health that has gone viral as a crystal-clear visualization of how social distancing is meant to fight the virus's spread.

More important reads

·  One chart puts this week's awful unemployment numbers in perspective

·  Apple, Google debut major effort to help people track if they've been in contact with virus

·  Analysis: How advocates of a return to normal misrepresent death tolls

·  Rare voices from Iran's outbreak tell of stumbling government, deluged hospitals

·  The European Union struck a deal to help its worst-hit countries, but still risks fracturing

·  "Speak the truth," Obama tells mayors in coronavirus address. "The biggest mistake any [of] us can make in these situations is to misinform." 

If you or someone you know would like to read Post coverage on the pandemic in Spanish, sign up for the Post Opinión, Edición Coronavirus newsletter to get updates and commentary straight to your inbox on Tuesdays, Thursdays and Saturdays.

Your questions, answered

"The coronavirus started in bats, traveled around the world in people and has also infected felines. Could the corona end up infecting and spreading in our own bat population?"  — Susan Wetmore in Nebraska

Yes it could, and thank you for asking about the bats, which have been unfairly demonized for their role in the virus's origin story.

The novel coronavirus is a species-hopper. Scientists believe it first incubated inside horseshoe bats in China — which have amazing immune systems that makes them unwitting hosts for many pathogens — and mutated to spread to humans last year.

Since then, the virus has infected at least 1.5 million people, but also some dogs, cats — even a tiger at the Bronx Zoo.

Now the U.S. Fish and Wildlife Service is worried the coronavirus could spread to North American bats such as the vesper bat, which last shared a common ancestor with the horseshoe bats of China approximately 50 million years ago. "They are about as different as bats get from one another," Bruce Patterson, a curator of mammals at the Field Museum of Natural History in Chicago, told The Post.

The chance is fairly low of the virus going full circle — from bats to people then back into bats on the other side of the planet. But, as The Post reports, it would be bad for bats and non-bats alike if it happened.

The North American bat population is already being decimated by an unrelated fungal disease, and their long-distance flight patterns could spread the coronavirus over a huge area if they became incubators.

There could even be a "spill-back of [the novel coronavirus] from bats back into humans … which would make eradication of [the virus] unlikely," U.S. Fish and Wildlife Service veterinarian Samantha Gibbs wrote in a notice to researchers, asking them to suspend all bat fieldwork, lest an infected scientist sicken a bat. Read the whole story for more.

Saturday, April 11, 2020 The latest
The United States has more confirmed covid-19 deaths than any other nation, with nearly 19,000 fatal cases, including more than 2,000 reported on Friday alone. The country also accounts for nearly 30 percent of the world's known infections: about 500,000 out of more than 1.7 million, although all these figures are probably too low due to a general scarcity of coronavirus testing and suspect reports from such countries as China.
U.S. governors have asked Congress for $500 billion in rescue funds, as many states face massive budget shortfalls after paying for the public health responses at the outbreak's front lines. The economic crisis has also pushed the Postal Service to the brink of collapse, we report in a story about President Trump's refusal to bail out the mail service.
The IRS has created an online tool to help people who don't file taxes, such as many Social Security recipients, get their stimulus payments sooner. Payments of up to $1,200 a person will be sent to most people's bank accounts starting next week, according to the tax agency. Find out more about how you can track your payment.
Another stimulus program to loan $349 billion to small businesses is faltering, The Post reports: "Banks, tasked with disbursing the money, have been confused about the rules, which has delayed lending. Entrepreneurs are reporting troubles applying. And even some who make it through the application process say they're facing dilemmas about how to use the money." Read more here.
Concerned that last month's stimulus package was too generous with unemployment benefits, Labor Secretary Eugene Scalia has tweaked rules to make it more difficult for gig workers to get money and easier for businesses to avoid paying workers sick and family leave. The full report can be found here.
The pandemic has turbocharged a movement to eliminate SAT and ACT testing requirements for college applicants. Advocates have argued for years that the tests penalize freshmen who lack access to good teachers and prep courses. We report that a record number of schools have made the tests optional in the past few weeks — "actions that could presage a broad shift away from admissions testing in higher education."
A psychologist explains why the pandemic is making you dream about organizing a duck boat tour at an eerily deserted shopping mall where all the stores are shrouded in wrapping paper, or, you know, whatever's on your subconscious.
Sunday, April 12, 2020 The latest
The brain trust behind the federal government's war on the coronavirus is "a bureaucratic nesting doll" of oft-competing task forces that have produced no clear plan to end the crisis, The Washington Post reports. There is the official task force led by Vice President Pence; the "shadow task force" led by presidential son-in-law Jared Kushner; the new "Opening Our Country Council"; and a splinter group of medical professionals. And then there is President Trump, who often overrides and undermines whatever decisions these groups manage to make. Read our story on the problems with this system, based on interviews with 22 White House insiders.
Live updates
Track deaths and confirmed cases in the United States at the county level.
Follow the spread of the outbreak worldwide with our updating map.
Post reporters across the world are publishing live dispatches 24 hours a day.
Read the latest about the cases and impact in the D.C. area.
How you can help people in need | The Washington Post Helping Hand covid-19 relief campaign
Submit a question and The Post may answer it in a future story, live chat or newsletter.
Your questions, answered
"I have heard that pollution has greatly decreased recently as a result of reduced air and vehicular traffic. Is this so? Is the impact large enough to convince those who do not 'believe' in global warming to see the wisdom in reducing emissions?" — Christine in California
We can't predict how people will respond to the evidence, but yes, the global economic shutdown appears to be significantly reducing all the muck in the atmosphere.
The notoriously smoggy Los Angeles region has seen marked drops in nitrogen dioxide and fine particulate pollution since residents were ordered to stay at home  — "the longest stretch of 'good' air quality in March seen since at least 1995," The Post writes.
Similar improvements have been mapped in the Mid-Atlantic, Northeast, Ohio Valley and Southwest — and across the world as far away as China. And carbon dioxide emissions that drive global warming have temporarily relented, somewhat, after many flights were grounded.
It's still unclear what this data means for the long-term health of the planet, but if there is any silver lining to the global crisis, it's been the chance for scientists to study a drastic reduction in pollution in real time. Read our story for more details and check out maps comparing March 2019 to March 2020.
COVID-19 Animation: What Happens If You Get Coronavirus?
Mar 28, 2020  Nucleus Medical Media
This video animation on COVID-19 and the coronavirus is a collaboration between Nucleus Medical Media and our friends at the What If Channel. To watch super interesting hypothetical scenarios on the human body, humanity, the planet and the cosmos, please visit the What If Channel at https://www.youtube.com/WhatIfScience….
Category   Education
The Kind of Story We Need Right Now: Coronavirus Good News Edition
Apr 8, 2020  Late Night with Seth Meyers
Seth steps away from bleak and depressing news to share news stories about a Rhode Island liquor distillery making free hand sanitizer, a bagpipe player celebrating St. Patrick's Day and a socially distant wedding. Subscribe to Late Night: http://bit.ly/LateNightSeth Watch Late Night with Seth Meyers Weeknights 12:35/11:35c on NBC. Get more Late Night with Seth Meyers: http://www.nbc.com/late-night-with-se… LATE NIGHT ON SOCIAL Follow Late Night on Twitter: https://twitter.com/LateNightSeth Like Late Night on Facebook: https://www.facebook.com/LateNightSeth Follow Late Night Instagram: http://instagram.com/LateNightSeth Late Night on Tumblr: http://latenightseth.tumblr.com/ Late Night with Seth Meyers on YouTube features A-list celebrity guests, memorable comedy, and topical monologue jokes. GET MORE NBC Like NBC: http://Facebook.com/NBC Follow NBC: http://Twitter.com/NBC NBC Tumblr: http://NBCtv.tumblr.com/ YouTube: http://www.youtube.com/nbc NBC Instagram: http://instagram.com/nbctv The Kind of Story We Need Right Now: Coronavirus Good News Edition- Late Night with Seth Meyers https://youtu.be/aamLkhipjjg Late Night with Seth Meyers http://www.youtube.com/user/latenight…
Category   Comedy