PBS News, NBC News, TED-Electronic pills that could transform how we treat disease, You are your microbes & More, Live Science-Human brain, and Colossal
PBS NewsHour full episode, May 28, 2021 
NBC Nightly News Broadcast (Full) – May 27th, 2021 
TED: Khalil Ramadi Electronic pills that could transform how we treat disease?  2021-05-25
TED: Bianca Tylek – The multibillion dollar us prison industry and how to dismantle it?
TED: Rohan Pavuluri – How to empower people to solve their own legal problems?
TED: Peter Paccone – How do us supreme court justices get appointed?
TED: Steven Allison – Earth's original inhabitants and their role in combating climate change, 2021-04-19
TED:  Henna Maria Uusitupa – How the gut microbes you reborn with affect your lifelong health?
TED: Dan Knights – How we study the microbes living in your gut#t-513930?
TED: Rob Knight – How our microbes make us who we are#t-1025438?
TED-Ed: Jessica Green and Karen Guillemin – You are your microbes.
Live Science – Human brain: Facts, functions & anatomy                                                                                                                                                  by Tanya Lewis – Staff Writer, Ashley P. Taylor – Live Science Contributor
PBS NewsHour full episode, May 28, 2021
May 28, 2021  PBS NewsHour
Friday on the NewsHour, Republican senators block the push for an independent investigation into the mob attack on the capitol on January 6. The western U.S. faces a critical shortage of water as the threats of wildfires loom on the horizon. Then, David Brooks and Jonathan Capehart analyze the failure to investigate the insurrection, how QAnon is breaking up families, and the Biden budget. WATCH TODAY'S SEGMENTS Why a commission to investigate Jan. 6 was not established https://www.youtube.com/watch?v=g0nWu… News Wrap: News Wrap: Air travel to see pre-pandemic highs this weekend https://www.youtube.com/watch?v=M1KJX… Remembering the victims of the San Jose mass shooting https://www.youtube.com/watch?v=mVouo… Former NJ Gov. Kean 'sad' that GOP blocked Jan. 6 commission https://www.youtube.com/watch?v=SEYD2… 2021 could be one of the driest years in a millennium https://www.youtube.com/watch?v=-qDYi… 15% of Americans believe outlandish QAnon conspiracies https://www.youtube.com/watch?v=_Zd75… Brooks and Capehart on Jan. 6 commission vote, Biden budget https://www.youtube.com/watch?v=uYbv-… In memory of 5 amazing Americans lost to COVID https://www.youtube.com/watch?v=XX-KN… How art is retelling the powerful stories of Tulsa massacre https://www.youtube.com/watch?v=B4UNG… Stream your PBS favorites with the PBS app: https://to.pbs.org/2Jb8twG Find more from PBS NewsHour at https://www.pbs.org/newshour Subscribe to our YouTube channel: https://bit.ly/2HfsCD6 Follow us: Facebook: http://www.pbs.org/newshour Twitter: http://www.twitter.com/newshour Instagram: http://www.instagram.com/newshour Subscribe: PBS NewsHour podcasts: https://www.pbs.org/newshour/podcasts Newsletters: https://www.pbs.org/newshour/subscribe
https://www.youtube.com/watch?v=AtfF2Y1dam4
NBC Nightly News Broadcast (Full) – May 27th, 2021
May 27, 2021  NBC News
The latest on the deadly San Jose rail yard shooting, Ohio announces the first winner of $1 million vaccine lottery, and a California health official urges caution for Memorial Day weekend. Watch "NBC Nightly News With Lester Holt" at 6:30 p.m. ET / 5:30 p.m. CT (or check your local listings). 00:00 Intro 01:59 San Jose Shooting 04:25 Memorial Day Travel Rush 08:00 Mother Of Capitol Hill Officer Urges Commission 09:52 Cybersecurity Crackdown 11:29 Anti-Asian Hate Crimes 13:27 Tulsa Confronts Trauma Of Massacre 16:52 Lost Submarines Of WWII » Subscribe to NBC News: http://nbcnews.to/SubscribeToNBC » Watch more NBC video: http://bit.ly/MoreNBCNews Connect with NBC Nightly News online! NBC News App: https://smart.link/5d0cd9df61b80 Breaking News Alerts: https://link.nbcnews.com/join/5cj/bre… Visit NBCNightlyNews.com: https://nbcnews.to/2wFotQ8 Find Nightly News on Facebook: https://bit.ly/2TZ1PhF Follow Nightly News on Twitter: https://bit.ly/1yFY2s4 Follow Nightly News on Instagram: https://bit.ly/2tEncJD NBC News Digital is a collection of innovative and powerful news brands that deliver compelling, diverse and engaging news stories. NBC News Digital features NBCNews.com, MSNBC.com, TODAY.com, Nightly News, Meet the Press, Dateline, and the existing apps and digital extensions of these respective properties. We deliver the best in breaking news, live video coverage, original journalism and segments from your favorite NBC News Shows. #NBCNews #MemorialDay #Tulsa
Could a small jolt of electricity to your gut help treat chronic diseases? Medical hacker and TED Fellow Khalil Ramadi is developing a new, noninvasive therapy that could treat diseases like diabetes, obesity, Parkinson's and Alzheimer's with an electronic pill. More targeted than a traditional pill and less invasive than surgery, these micro-devices contain electronics that deliver "bionudges" — bursts of electrical or chemical stimuli — to the gut, potentially helping control appetite, aid digestion, regulate hormones — and even stimulate happiness in the brain.
This talk was presented at an official TED conference, and was featured by our editors on the home page.
ABOUT THE SPEAKER
Khalil Ramadi · Medical hacker
Khalil Ramadi builds medical technologies that leverage the connection between the brain and the gut.
MORE RESOURCES
WATCH
TED Fellows: Shape Your Future
This groundbreaking selection of talks from the TED Fellows are snapshots of influential, new ideas from leading voices in medicine, human rights, conservation, astrophysics, education and beyond. Dive in to discover what (and who) is shaping your future.
More at ted.com/shapeyourfuture ?
A phone call to a US prison or jail can cost up to a dollar per minute — a rate that forces one in three families with incarcerated loved ones into debt. In this searing talk about mass incarceration, criminal justice advocate and TED Fellow Bianca Tylek exposes the predatory nature of the billion-dollar prison telecom industry and presents straightforward strategies to dismantle the network of corporations that has a financial interest in seeing more people behind bars for longer periods of time.
This talk was presented at an official TED conference, and was featured by our editors on the home page.
ABOUT THE SPEAKER
Bianca Tylek · Criminal justice advocate
Bianca Tylek is dismantling the US prison industry.
ThePrisonIndustry
MORE RESOURCES
The Prison Industry: How it started. How it works. How it harms.
Worth Rises
Blurb (2021)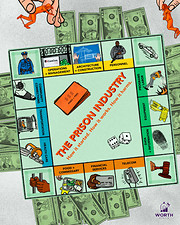 WATCH
TED Fellows: Shape Your Future
This groundbreaking selection of talks from the TED Fellows are snapshots of influential, new ideas from leading voices in medicine, human rights, conservation, astrophysics, education and beyond. Dive in to discover what (and who) is shaping your future.
More at ted.com/shapeyourfuture ?
TAKE ACTION
PARTICIPATE
Donate to Worth Rises to join the fight against the prison industry.
JOIN
Take action for prison phone justice to connect families and their incarcerated loved ones.
LEARN
Demand that Tom Gores either sell Securus or the Detroit Pistons.
28,892 views
TED Fellows: Shape Your Future | May 2021
If you can't afford an attorney, one will be appointed for you, right? Not in US civil court. From high legal fees to confusing paperwork and expensive lawyers, it can be difficult to settle civil matters. Entrepreneur and TED Fellow Rohan Pavuluri is working to streamline cumbersome legal processes with an app that empowers people to solve their own legal problems.
This talk was presented at an official TED conference, and was featured by our editors on the home page.
ABOUT THE SPEAKER
Rohan Pavuluri · Civil rights entrepreneur
Rohan Pavuluri helps American families navigate an increasingly complex and expensive legal system.
There's a job out there with a great deal of power, pay, prestige, and near-perfect job-security. And there's only one way to be hired: get appointed to the US Supreme Court. But how do US Supreme Court Justices actually get that honor? Peter Paccone outlines the difficult process of getting a seat on the highest bench in the country. [Directed by Hernando Bahamon, narrated by Addison Anderson, music by Manuel Borda].
MEET THE EDUCATOR
Peter Paccone · Educator
ABOUT TED-ED
TED-Ed Original lessons feature the words and ideas of educators brought to life by professional animators.
TED-Ed | November 2016
Every environment on the planet — from forested mountaintops to scorching deserts and even the human gut — has a microbiome that keeps it healthy and balanced. Ecologist Steven Allison explores how these extraordinarily adaptable, diverse collections of microorganisms could help solve big global problems like climate change and food insecurity — and makes the case for getting to know Earth's original inhabitants in fascinating ways.
This talk was presented to a local audience at TEDxUCIrvine, an independent event. TED's editors chose to feature it for you.
ABOUT THE SPEAKER
For Steven Allison, it's no longer sufficient to just study the natural world — we must make sure our world stays ecologically sound for generations to come.
TAKE ACTION
PARTICIPATE
Volunteer or donate to restore habitat with groups like The Nature Conservancy.
ABOUT TEDX
TEDx was created in the spirit of TED's mission, "ideas worth spreading." It supports independent organizers who want to create a TED-like event in their own community.
TEDxUCIrvine | October 2020
Your lifelong health may have been decided the day you were born, says microbiome researcher Henna-Maria Uusitupa. In this fascinating talk, she shows how the gut microbes you acquire during birth and as an infant impact your health into adulthood — and discusses new microbiome research that could help tackle problems like obesity and diabetes.
This talk was presented at a TED Institute event given in partnership with DuPont. TED editors featured it among our selections on the home page. Read more about the TED Institute.
ABOUT THE SPEAKER
Henna-Maria Uusitupa · Microbiome researcher
Henna-Maria Uusitupa investigates innovative solutions to minimize health risks that infants might have due to disruptions in microbiota development.
 ABOUT TED INSTITUTE
Every year, TED works with a group of select companies and foundations to identify internal ideators, inventors, connectors, and creators. Drawing on the same rigorous regimen that has prepared speakers for the TED main stage, TED Institute works closely with each partner, overseeing curation and providing intensive one-on-one talk development to sharpen and fine tune ideas. The culmination is an event produced, recorded, and hosted by TED, generating a growing library of valuable TED Talks that can spur innovation and transform organizations.
Learn more about TED Institute
TED@DuPont | September 2019
There are about a hundred trillion microbes living inside your gut — protecting you from infection, aiding digestion and regulating your immune system. As our bodies have adapted to life in modern society, we've started to lose some of our normal microbes; at the same time, diseases linked to a loss of diversity in microbiome are skyrocketing in developed nations. Computational microbiologist Dan Knights shares some intriguing discoveries about the differences in the microbiomes of people in developing countries compared to the US, and how they might affect our health. Learn more about the world of microbes living inside you — and the work being done to create tools to restore and replenish them.
This video was produced by TEDMED. TED's editors featured it among our daily selections on the home page.
ABOUT THE SPEAKER
Dan Knights · Computational microbiologist
Dan Knights develops computational methods for doing precision medicine with gut bacterial communities, or microbiomes, and he applies those methods to study human disease.
TEDMED 2017 | November 2017
Rob Knight is a pioneer in studying human microbes, the community of tiny single-cell organisms living inside our bodies that have a huge — and largely unexplored — role in our health. "The three pounds of microbes that you carry around with you might be more important than every single gene you carry around in your genome," he says. Find out why.
This talk was presented at an official TED conference, and was featured by our editors on the home page.
ABOUT THE SPEAKER
Rob Knight · Microbial ecologist
Rob Knight explores the unseen microbial world that exists literally right under our noses — and everywhere else on (and in) our bodies.
MORE RESOURCES
Rob Knight
TED Books (2015)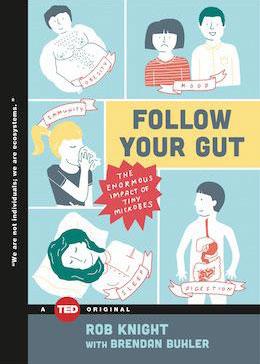 FURTHER READING
How the microbiome shapes our world
Rob Knight talks to biologist Jonathan Eisen and biodiversity scientist Jessica Green about the latest research on complex microbial ecosystems — out in the world and inside our guts.
From the microbes in our stomachs to the ones on our teeth we are homes to millions of unique and diverse communities which help our bodies function. Jessica Green and Karen Guillemin emphasize the importance of understanding the many organisms that make up each and every organism. [Directed by Celine Keller and Paula Spagnoletti, narrated by Jessica Green].
MEET THE EDUCATOR
Jessica Green · Engineer and biodiversity scientist
Jessica Green wants people to understand the important role microbes play in every facet of our lives: climate change, building ecosystems, human health, even roller derby — using nontraditional tools like art, animation and film to help people visualize the invisible world.
ABOUT TED-ED
TED-Ed Original lessons feature the words and ideas of educators brought to life by professional animators.
1,801,761 views
TED-Ed | January 2013
Live Science: Human brain: Facts, functions & anatomy
The human brain is the command center for the human nervous system.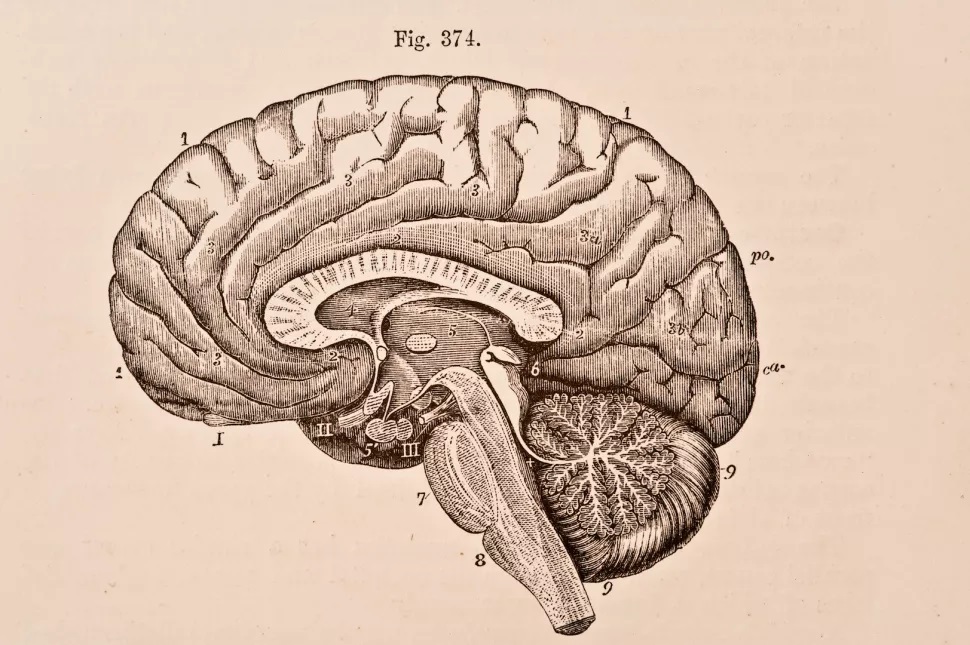 A medical illustration of the human brain from 'Quain's Elements of Anatomy, Eighth Edition, Vol.II' (by William Sharpey MD, LLD, FRS L&E, Allen Thomson, MD, LLD, FRS L&E, and Edward Albert Schafer) depicts the right half of the brain, 1876. (Image credit: Vintage MedStock/Getty Images)
The human brain is the command center for the human nervous system. It receives signals from the body's sensory organs and outputs information to the muscles. The human brain has the same basic structure as other mammal brains but is larger in relation to body size than the brains of many other mammals, such as dolphins, whales and elephants.
HOW MUCH DOES A HUMAN BRAIN WEIGH?
The human brain weighs about 3 lbs. (1.4 kilograms) and makes up about 2% of a human's body weight. On average, male brains are about 10% larger than female brains, according to Northwestern Medicine in Illinois. The average male has a brain volume of nearly 78 cubic inches (1,274 cubic centimeters), while the average female brain has a volume of 69 cubic inches (1,131 cubic cm). The cerebrum, which is the main part of the brain located in the front area of the skull, makes up 85% of the brain's weight.
HOW MANY BRAIN CELLS DOES A HUMAN HAVE?
The human brain contains about 86 billion nerve cells (neurons) — called "gray matter," according to a 2012 study published in the Proceedings of the National Academy of Sciences. The brain also has about the same number of non-neuronal cells, such as the oligodendrocytes that insulate neuronal axons with a myelin sheath. This gives axons (thin strands through which electrical impulses are transmitted between neurons) a white appearance, and so these axons are called the brain's "white matter."
OTHER COOL FACTS ABOUT THE BRAIN
The brain can't multitask, according to the Dent Neurologic Institute. Instead, it switches between tasks, which increases errors and makes things take longer.
The human brain triples in size during the first year of life and reaches full maturity at about age 25.
Humans use all of the brain all of the time, not just 10% of it.
The brain is 60% fat, according to Northwestern Medicine.
The human brain can generate 23 watts of electrical power — enough to fuel a small lightbulb.
Do Scientists Understand The Human Brain?  | Video
"We might someday figure out how the brain works" says NYU neuroscientist Gary Marcus, co-author of "The Future of the Brain", in this exclusive interview with Live Science's Bahar Gholipour. Marcus breaks down the latest advancements in neuroscience and explains where these discoveries are coming from.
ANATOMY OF THE HUMAN BRAIN
The largest part of the human brain is the cerebrum, which is divided into two hemispheres, according to the Mayfield Clinic. Each hemisphere consists of four lobes: the frontal, parietal, temporal and occipital. The rippled surface of the cerebrum is called the cortex. Underneath the cerebrum lies the brainstem, and behind that sits the cerebellum.
The frontal lobe is important for cognitive functions, such as thought and planning ahead, and for the control of voluntary movement. The temporal lobe generates memories and emotions. The parietal lobe integrates input from different senses and is important for spatial orientation and navigation. Visual processing takes place in the occipital lobe, near the back of the skull.
The brainstem connects to the spinal cord and consists of the medulla oblongata, pons and midbrain. The primary functions of the brainstem include relaying information between the brain and the body; supplying most of the cranial nerves to the face and head; and performing critical functions in controlling the heart, breathing and levels of consciousness (it's involved in controlling wake and sleep cycles).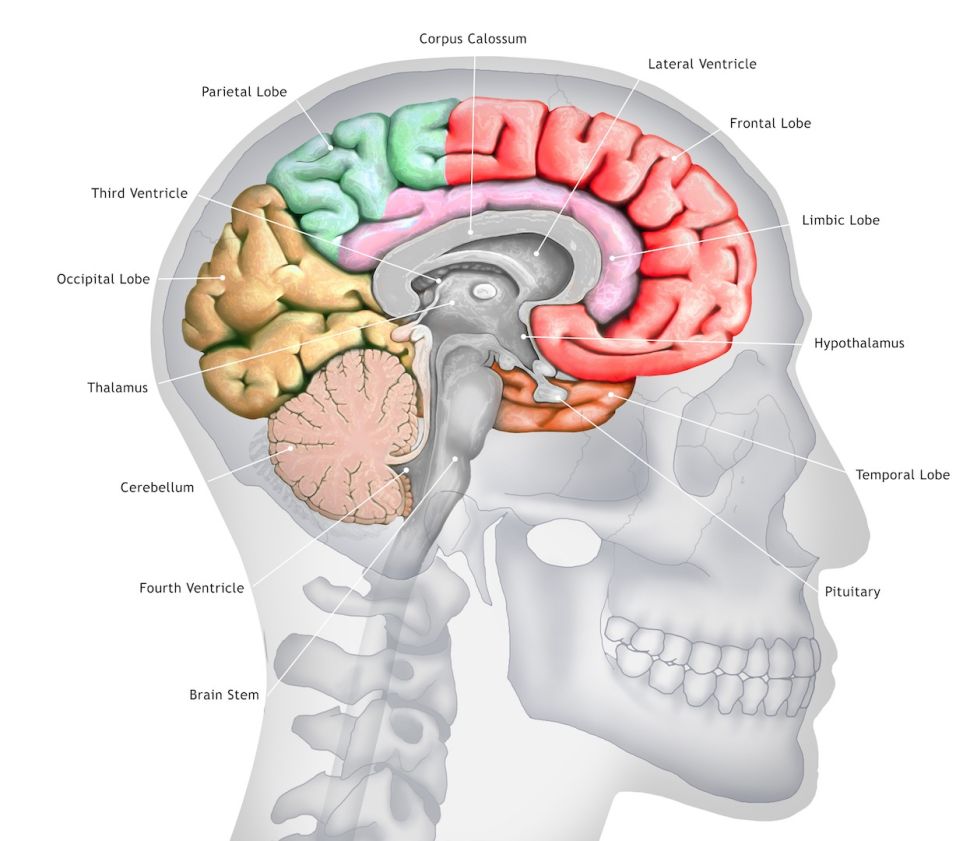 Human brain anatomy.  (Image credit: Mark Garlick/Getty Images)
Between the cerebrum and brainstem lie the thalamus and hypothalamus. The thalamus relays sensory and motor signals to the cortex. Except for olfaction (sense of smell), every sensory system sends information through the thalamus to the cortex, according to the online textbook, "Neuroanatomy, Thalamus" (StatPublishing, 2020). The hypothalamus connects the nervous system to the endocrine system — where hormones are produced — via the pituitary gland.
The cerebellum lies beneath the cerebrum and has important functions in motor control. It plays a role in coordination and balance and may also have some cognitive functions.
The brain also has four interconnected cavities, called ventricles, which produce what's called cerebrospinal fluid (CSF). This fluid circulates around the brain and spinal cord, cushioning it from injury, and is eventually absorbed into the bloodstream.
In addition to cushioning the central nervous system, CSF clears waste from the brain. In what's called the glymphatic system, waste products from the interstitial fluid surrounding brain cells move into the CSF and away from the brain, according to the Society for Neuroscience. Studies suggest this waste clearance process mostly happens during sleep. In a 2013 Science paper, researchers reported that when mice were asleep, their interstitial spaces expanded by 60%, and the brain's glymphatic system cleared beta-amyloid (the protein that makes up Alzheimer's disease's hallmark plaques) faster than when the rodents were awake. Clearing potentially neurotoxic waste from the brain or "taking out the trash" through the glymphatic system could be one reason that sleep is so important, the authors suggested in their paper.
Is The Human Brain Just a Computer? One Neuroscientist Thinks So
In recent years, much of the scientific community has backed away from the 'computational engine' comparison, citing the brain's extreme complexity. But NYU neuroscientist Gary Marcus, co-author of "The Future of the Brain," thinks "we've given up too soon," in this chat with Live Science's Bahar Gholipour. PLAY SOUND
IS BRAIN SIZE LINKED TO INTELLIGENCE?
Overall brain size doesn't correlate with level of intelligence for non-human animals. For instance, the brain of a sperm whale is more than five times heavier than the human brain, but humans are considered to be of higher intelligence than sperm whales. A more accurate measure of an animal's likely intelligence is the ratio between the size of the brain and body size, although not even that measure puts humans in first place: The tree shrew has the highest brain-to-body ratio of any mammal, according to BrainFacts.org, a website produced by the Society for Neuroscience.
Among humans, brain size doesn't indicate a person's level of intelligence. Some geniuses in their field have smaller-than-average brains, while others have brains that are larger than average, according to Christof Koch, a neuroscientist and president of the Allen Institute for Brain Science in Seattle. For example, compare the brains of two highly acclaimed writers. The Russian novelist Ivan Turgenev's brain was found to weigh 71 ounces (2,021 grams), while the brain of French writer Anatole France weighed only 36 ounces (1,017 g).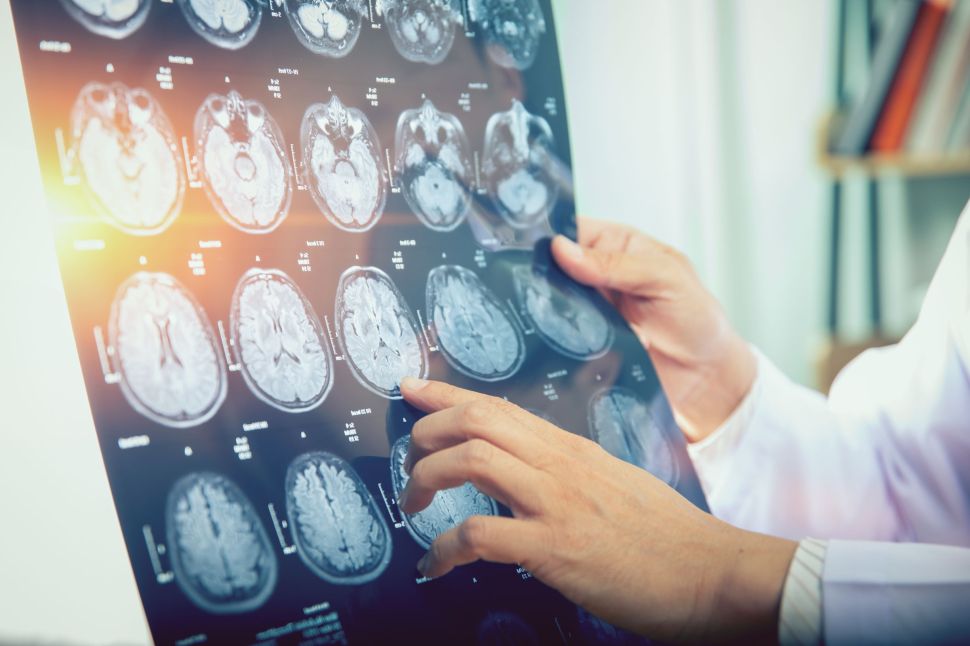 Brain size doesn't indicate a person's intelligence.   (Image credit: Shutterstock)
The reason behind humans' intelligence, in part, is neurons and folds. Humans have more neurons per unit volume than other animals, and the only way they can all fit within the brain's layered structure is to make folds in the outer layer, or cortex, said Dr. Eric Holland, a neurosurgeon and cancer biologist at the Fred Hutchinson Cancer Research Center and the University of Washington.
"The more complicated a brain gets, the more gyri and sulci, or wiggly hills and valleys, it has," Holland told Live Science. Other intelligent animals, such as monkeys and dolphins, also have these folds in their cortex, whereas mice have smooth brains, he said.
How the brain is integrated also seems to matter when it comes to intelligence. A genius among geniuses, Albert Einstein had an average size brain; researchers suspect his mind-boggling cognitive abilities may have stemmed from its high connectivity, with several pathways connecting distant regions of his brain, Live Science previously reported.
Humans also have the largest frontal lobes of any animal, Holland said. The frontal lobes are associated with higher-level functions such as self-control, planning, logic and abstract thought — basically, "the things that make us particularly human," he said.
WHAT'S THE DIFFERENCE BETWEEN THE LEFT BRAIN AND RIGHT BRAIN?
The human brain is divided into two hemispheres, the left and right, connected by a bundle of nerve fibers called the corpus callosum. The hemispheres are strongly, though not entirely, symmetrical. Generally, the left brain controls the muscles on the right side of the body, and the right brain controls the left side. One hemisphere may be slightly dominant, as with left- or right-handedness.
Related: What's the difference between the right brain and the left brain?
The popular notions about "left brain" and "right brain" qualities are generalizations that are not well supported by evidence. However, there are some important differences between these areas. The left brain contains regions that are involved in language production and comprehension (called Broca's area and Wernicke's area, respectively) and is also associated with mathematical calculation and fact retrieval, Holland said. The right brain plays a role in visual and auditory processing, spatial skills and artistic ability — more instinctive or creative things, Holland said — though these functions involve both hemispheres. "Everyone uses both halves all the time," he said.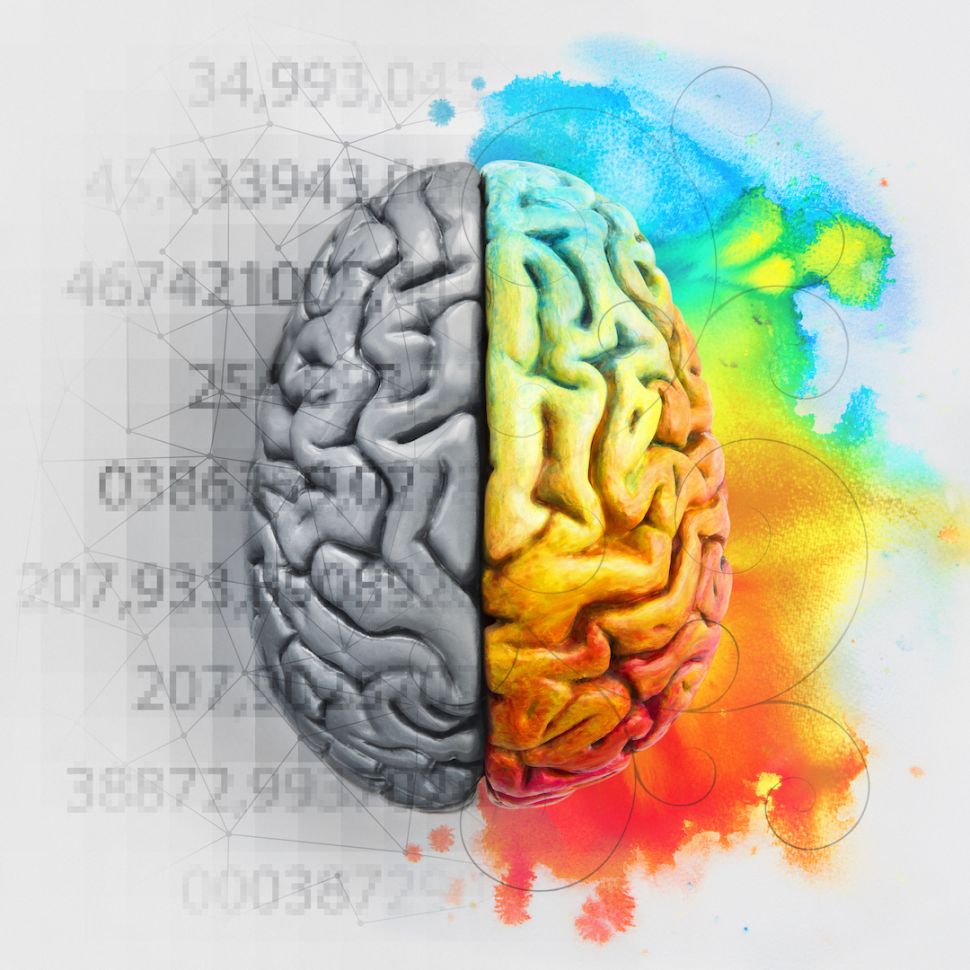 The human brain has two hemispheres, which are popularly considered to be responsible for completely different set of skills, but there's little scientific research to support that notion.  (Image credit: Dimitri Otis/Getty Images)
BRAIN INITIATIVE
In April 2013, President Barack Obama announced a scientific grand challenge known as the BRAIN Initiative, short for Brain Research through Advancing Innovative Neurotechnologies. The $100-million-plus effort aimed to develop new technologies to produce a dynamic picture of the human brain, from the level of individual cells to complex circuits.
Like other major science efforts, such as the Human Genome Project, the significant expense is usually worth the investment, Holland said. Scientists hope the increased understanding will lead to new ways to treat, cure and prevent brain disorders.
The project contains members from several government agencies, including the National Institutes of Health (NIH), the National Science Foundation (NSF) and the Defense Advanced Research Projects Agency (DARPA), as well as private research organizations, including the Allen Institute for Brain Science and the Howard Hughes Medical Institute.
In May 2013, the project's backers outlined their goals in the journal Science. In September 2014, the NIH announced $46 million in BRAIN Initiative grants. Industry members pledged another $30 million to support the effort, and major foundations and universities also agreed to apply more than $240 million of their own research toward BRAIN Initiative goals.
When the project was announced, President Obama convened a commission to evaluate the ethical issues involved in research on the brain. In May 2014, the commission released the first half of its report, calling for ethics to be integrated early and explicitly in neuroscience research, Live Science previously reported. In March 2015, the commission released the second half of the report, which focused on issues of cognitive enhancement, informed consent and using neuroscience in the legal system, Live Science reported.
The Brain Initiative has achieved several of its goals. As of 2018, the NIH has "invested more than $559 million in the research of more than 500 scientists," and Congress appropriated "close to $400 million in NIH funding for fiscal year 2018," according to the initiative's website. The research funding facilitated the development of new brain-imaging and brain-mapping tools, and helped create the BRAIN Initiative Cell Census Network (BICCN) — an effort to catalog the brain's "parts' list." The BICCN released its first results in November 2018.
Beyond a parts list, the BRAIN Initiative is working to develop a detailed picture of the circuits in the brain. For example, in 2020, BRAIN Initiative researchers published a study in the journal Neuron, reporting that they had developed a system, tested in mice, to control and monitor circuit activity at any depth in the brain. Previous efforts could only examine circuits close to the surface of the brain. Also in 2020, the initiative's Machine Intelligence from Cortical Networks (MICrONS) program, an effort to map circuits in the cortex, launched a website where researchers can share their data, including electron microscopy images of circuits.
Since 2019, the initiative has sponsored a photo and video contest in which initiative researchers are invited to submit eye-catching depictions of the brain. Check out the 2020 winners on the Brain Initiative website.
DOES THE BRAIN STAY ALIVE AFTER A PERSON DIES?
April 2019 marked a milestone for both the initiative and neuroscience research at large: BRAIN Initiative researcher Nenad Sestan, of the Yale School of Medicine, published a report in the journal Nature, revealing that his research team had restored circulation and some cellular functions to pig brains four hours after the animals' deaths, Live Science previously reported. The results challenged the prevailing view that brain cells are suddenly and irreversibly damaged shortly after the heart stops beating. The researchers did not observe any signs of consciousness in the brains, nor were they trying to; on the contrary, the researchers injected pig brains with chemicals that mimicked blood flow and also blocked neurons from firing. The researchers emphasized that they did not bring the pig brains back to life. They did, however, restore some of their cellular activity.
ADDITIONAL RESOURCES
This article was updated on May 28, 2021 by Live Science contributor Ashley P. Taylor.
For more information, please visit the following link:
https://www.livescience.com/29365-human-brain.html
Jewels in the Night Sea: Luminous Plankton Captured in the Dark Waters off the South Coast of Japan
 Colossal – Jewels in the Night Sea: Luminous Plankton Captured in the Dark Waters off the South Coast of Japan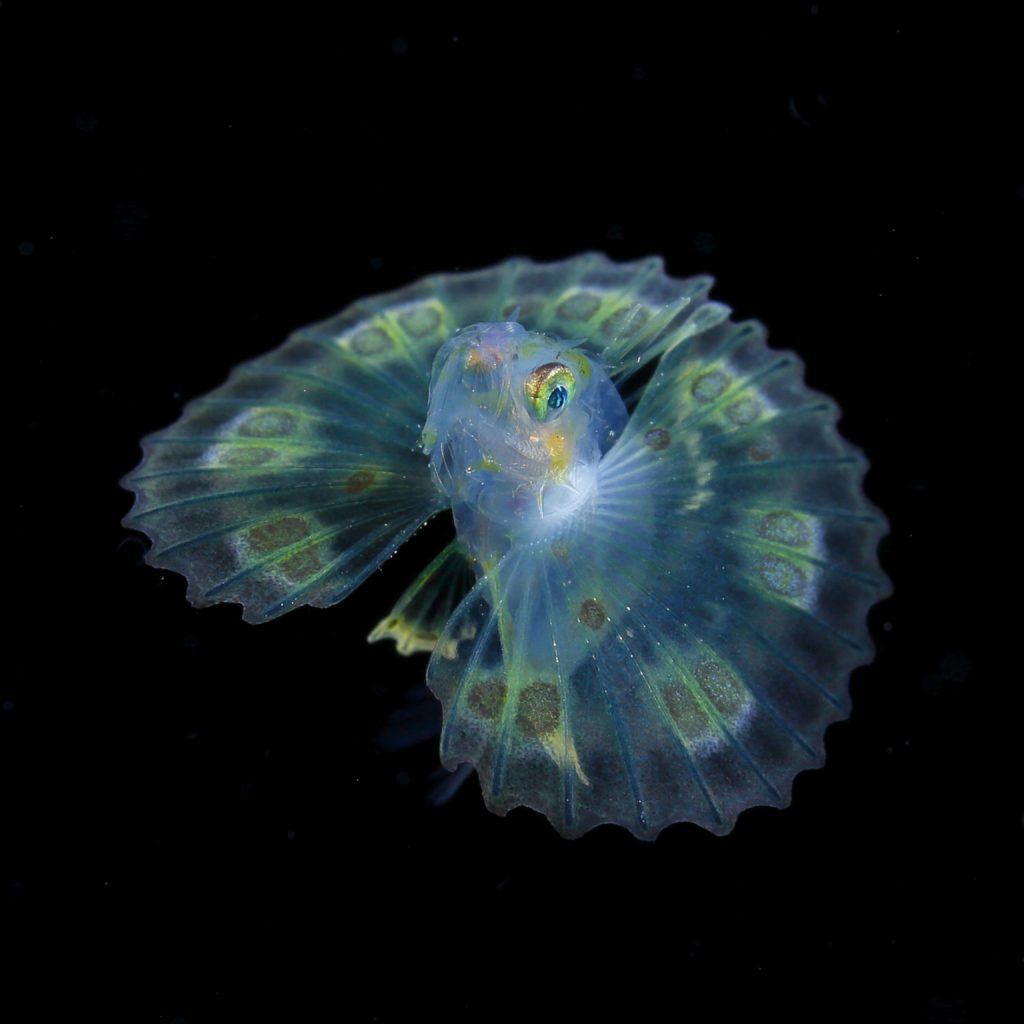 Larval fish of Dendrochirus, all images copyright Ryo Minemizu
Japanese marine life photographer Ryo Minemizu focuses his lens on some of the tiniest and most abundant life forms in our oceans. His series Phenomenons explores the diverse beauty and extravagant colors of plankton, and is shot amongst the dark waters of the Osezaki sea near Mount Fuji and other coasts around Japan, the Philippines and Maldives. To capture the small creatures Minemizu sets his shutter speed to just a fraction of a second, while ensuring that his own movements don't disturb the surrounding organisms.
"Plankton symbolize how precious life is by their tiny existence," he explains. "I wanted other people to see them as they are in the sea, so it was my motivation from the beginning to shoot plankton underwater, which is quite a challenge. Most plankton are small, and their movements are hard to predict."
His solo exhibition Jewels in the Night Sea begins a three-city tour at Canon Gallery in Ginza, Tokyo from August 20-29, 2018. It will then move to Cannon galleries in Nagoya and Osaka from September 6-12 and September 20-26, 2018. You can see more of Minemizu's underwater photography on Instagram and Twitter. Select prints from his Phenomenons series are available in his online shop. (via This Isn't Happiness)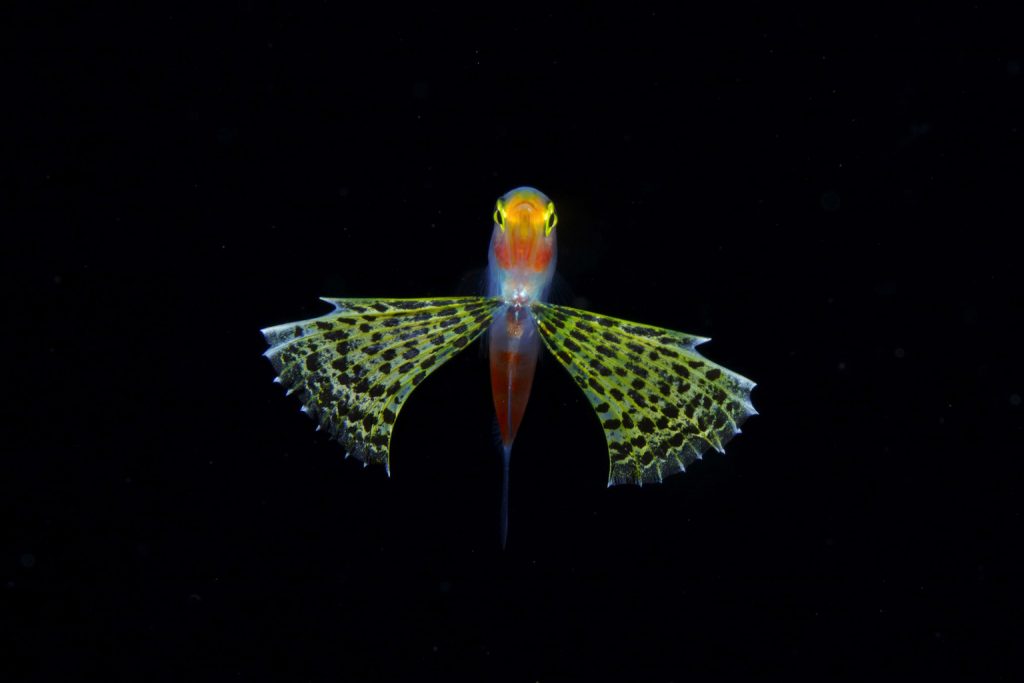 Unknown a larval Gymnapogon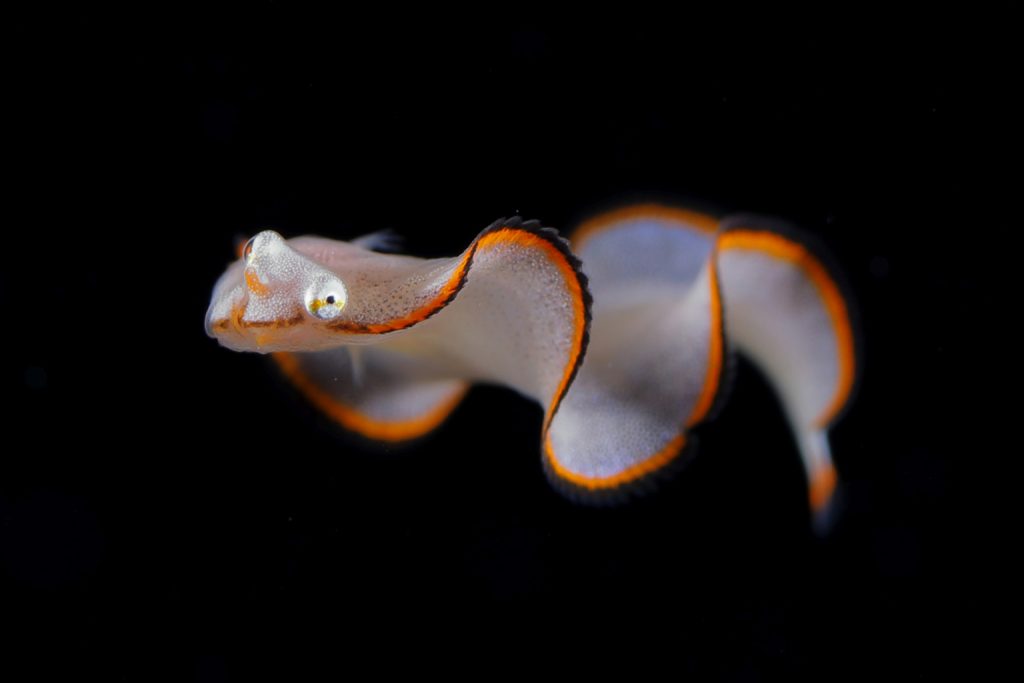 Batesian mimicry, larval fish of Soleichthys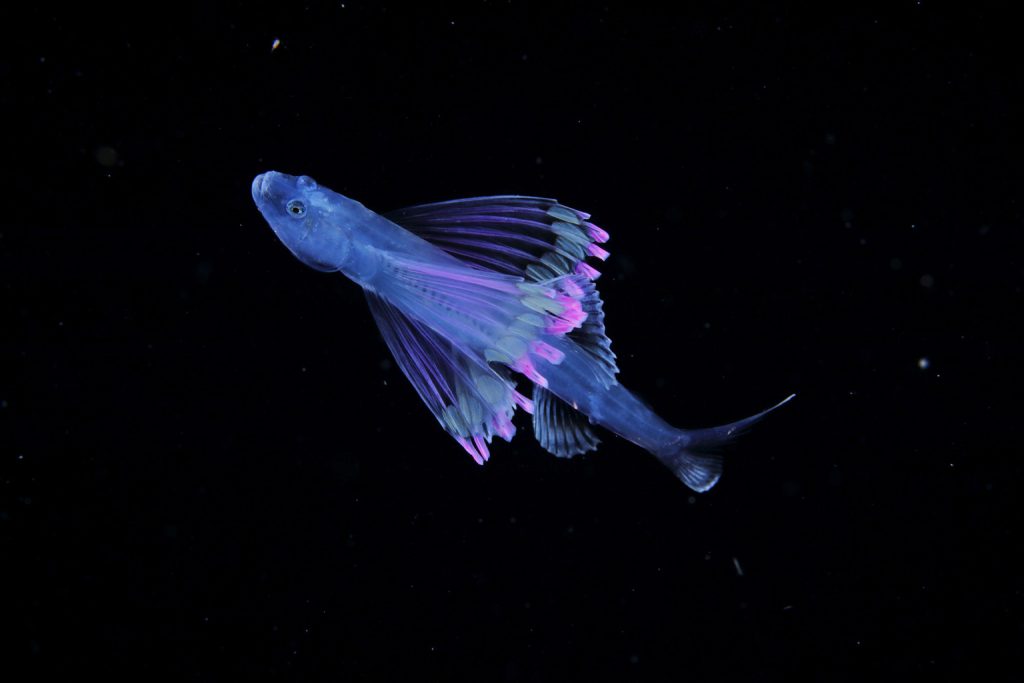 Larval Tripod fish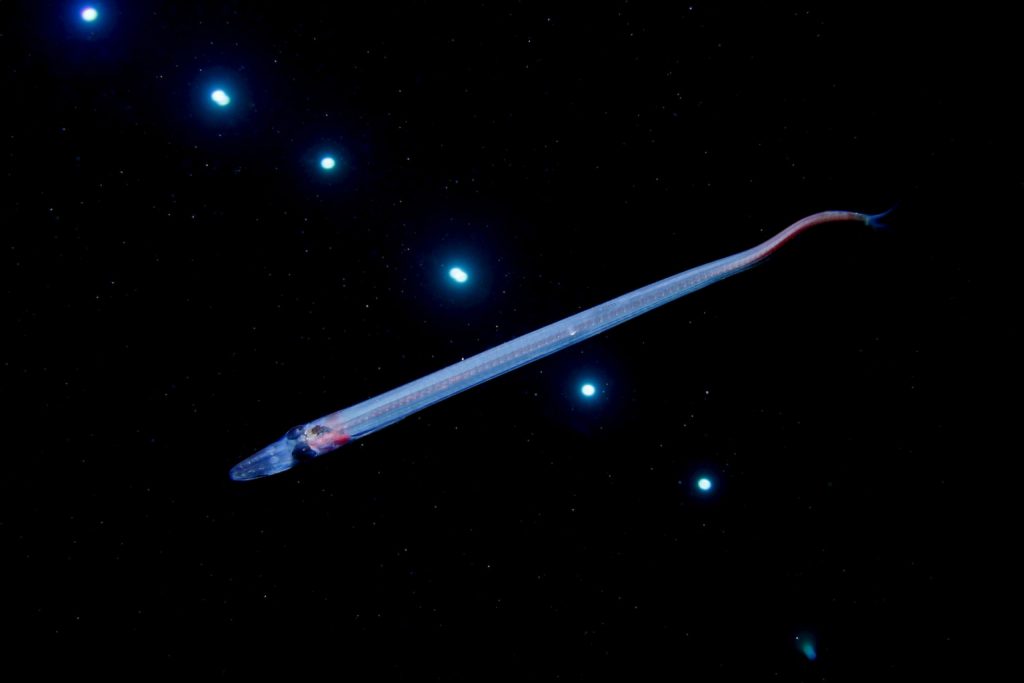 The Paralepididae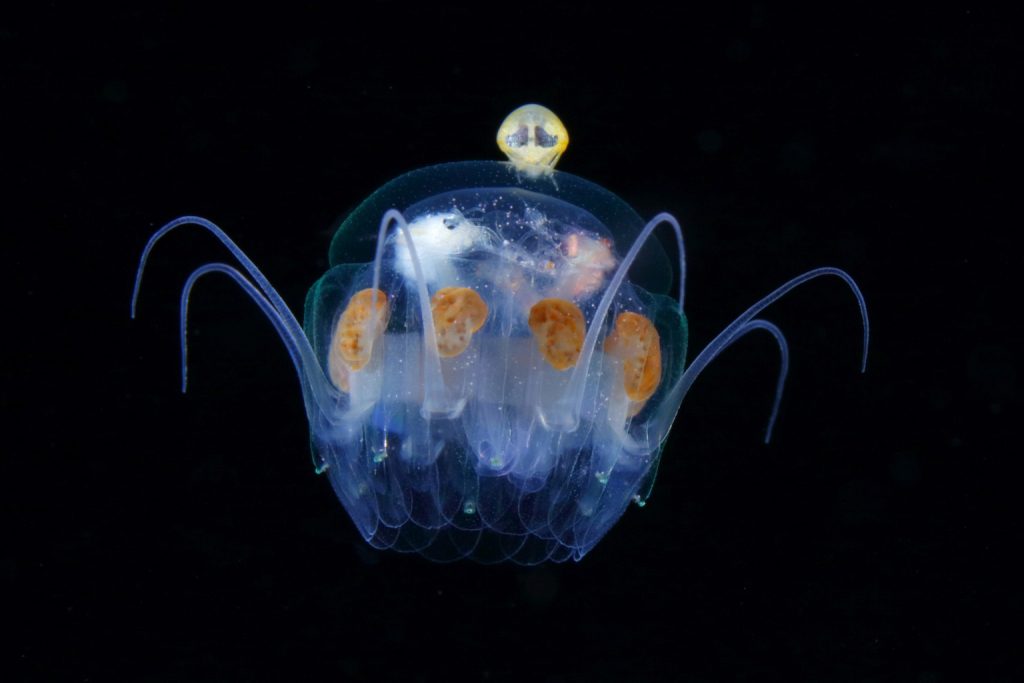 Hyperiidea on Nausithoe jellyfish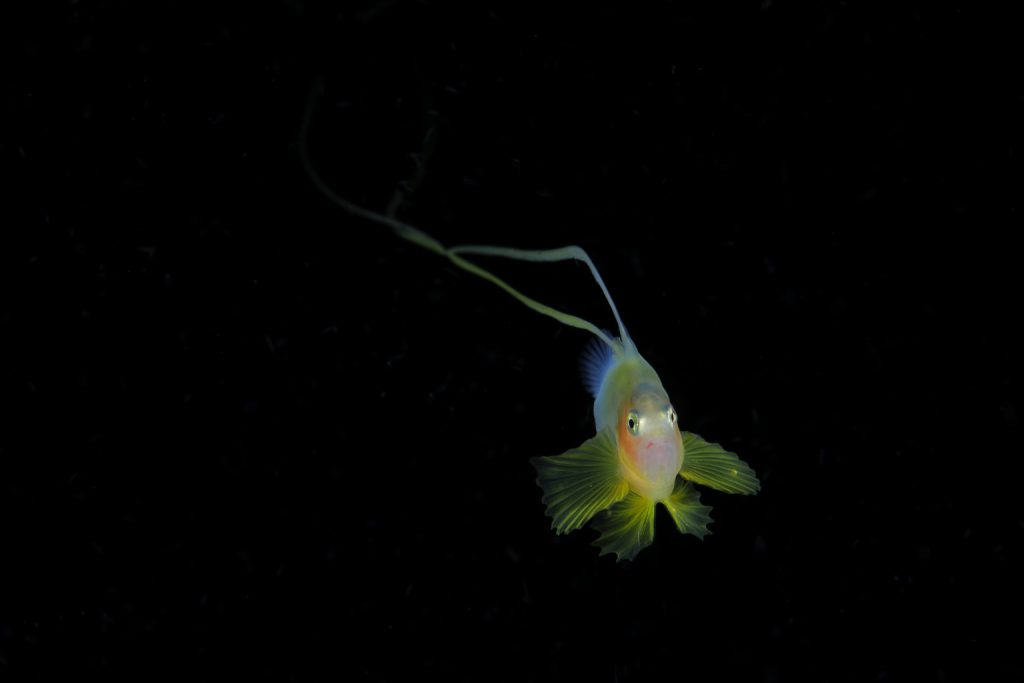 Larval Barred soapfish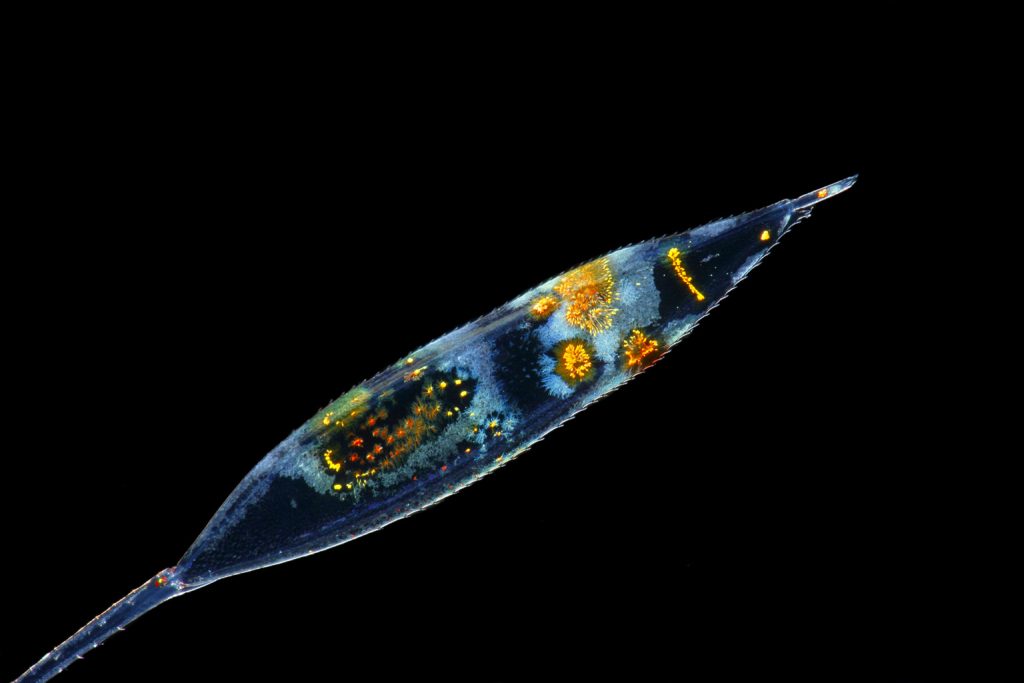 The paddle of zoea larva of Lysmata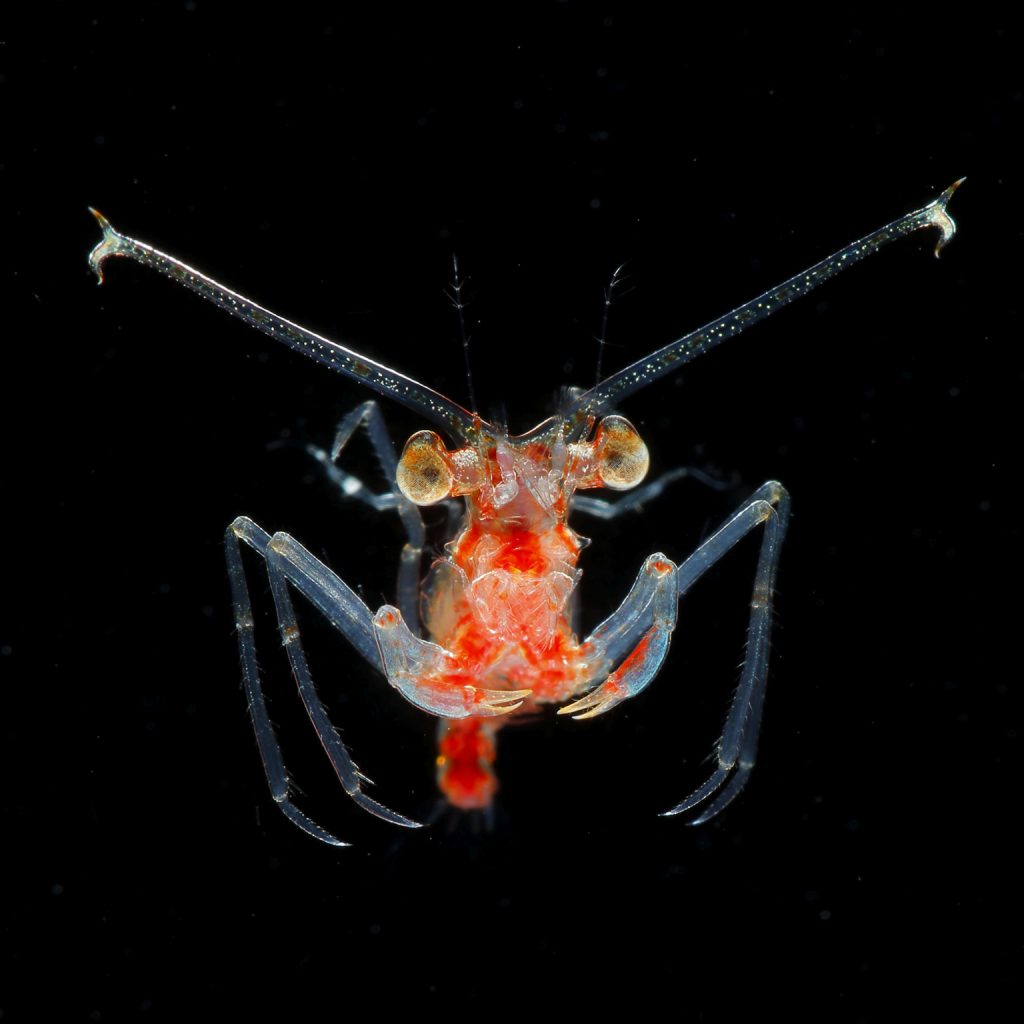 Megalopa larva of Eplumula phalangium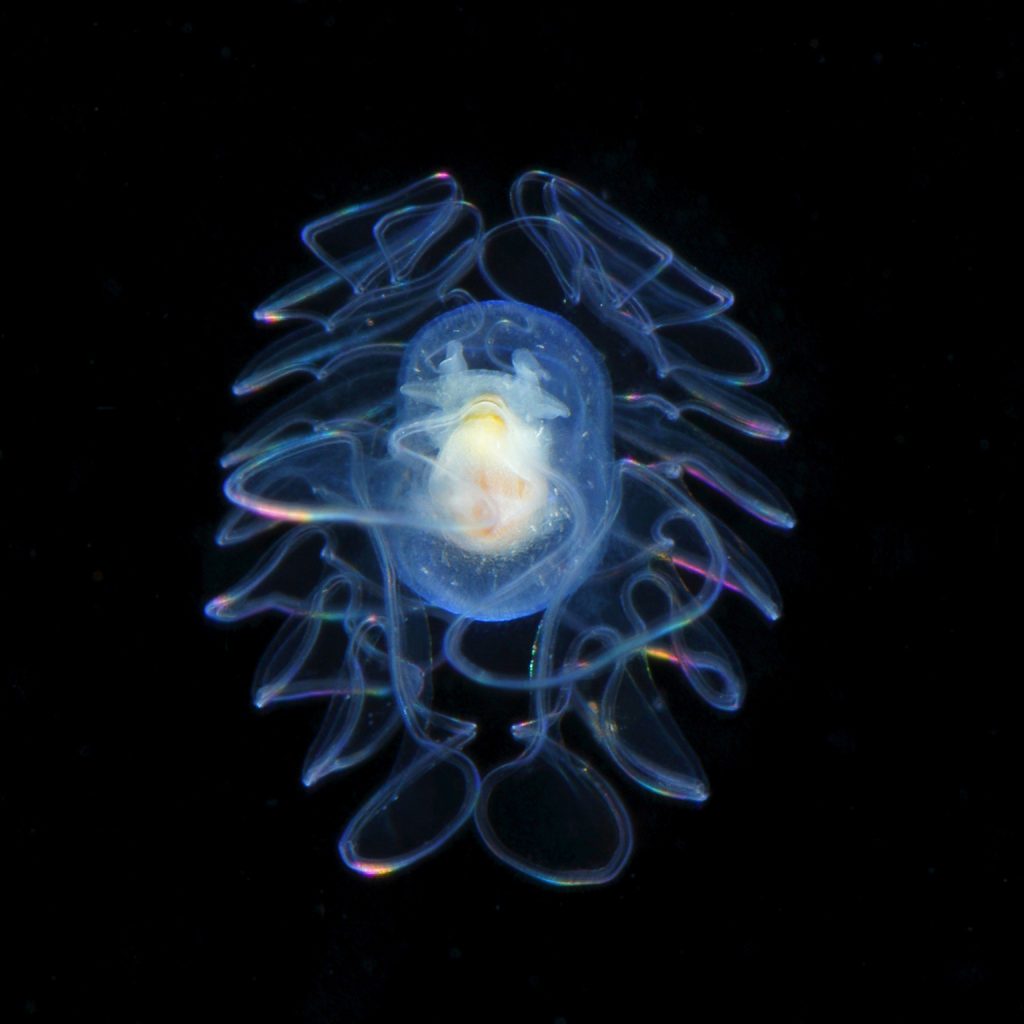 Larva of Pleurobranchaea