PBS News: April 13 – 16, 2020, and Plastic Wars (full film) | FRONTLINE
 Al Jazeera English | Live
 DW News Livestream | Latest news and breaking stories
 Roylab Stats: [LIVE] Coronavirus Pandemic: Real Time Counter, World Map, News
 TED-Ed: How pandemics spread
 Google News: Coronavirus disease (COVID-19) information
The Washington Post: Coronavirus Updates
Colossal: Thick Greenery Swathes a Bamboo-and-Steel Complex in Indonesia
https://www.youtube.com/watch?v=CPevxxxt_T4
PBS NewsHour full episode, Apr 16, 2020
Apr 16, 2020  PBS NewsHour
Thursday on the NewsHour, President Trump announces guidelines for ending pandemic shutdowns, as officials continue to debate when it will be safe to reopen businesses. Plus: Stories from Americans suffering the pandemic's economic fallout, aid dries up for small businesses, can the airline industry survive COVID-19, ongoing debate over the origins of the novel coronavirus and much more. WATCH TODAY'S SEGMENTS Virus has taken millions of U.S. jobs, over 32,000 lives https://www.youtube.com/watch?v=d36tL… Personal stories of the pandemic's economic fallout https://www.youtube.com/watch?v=Dl4tP… Why congressional relief for small business ran out so fast https://www.youtube.com/watch?v=IQ3wh… Pandemic's economic devastation even broader than it appears https://www.youtube.com/watch?v=qZ6xH… Evaporation of travel sector threatens airlines' survival https://www.youtube.com/watch?v=aO2SK… News Wrap: Election victory for South Korea's ruling party https://www.youtube.com/watch?v=MjVi8… Debate resurfaces over origins of novel coronavirus https://www.youtube.com/watch?v=Tyc5P… A Brooklyn ICU nurse on not feeling like a superhero https://www.youtube.com/watch?v=mZ8jB… Desperate for N95 masks, researchers test decontamination https://www.youtube.com/watch?v=88ANm… Testing still a roadblock for Trump plan to reopen economy https://www.youtube.com/watch?v=F-MId… A Brief But Spectacular take on surviving COVID-19 https://www.youtube.com/watch?v=VSyU7… Stream your PBS favorites with the PBS app: https://to.pbs.org/2Jb8twG Find more from PBS NewsHour at https://www.pbs.org/newshour Subscribe to our YouTube channel: https://bit.ly/2HfsCD6
PBS NewsHour full episode, Apr 15, 2020
Apr 15, 2020 PBS NewsHour
Wednesday on the NewsHour, President Trump seeks to reopen the U.S. economy soon, but state and local officials have concerns. Plus: Behind Trump's criticism of the WHO, why the U.S. needs better COVID-19 testing, health care workers are stressed by PPE, how South Korea has controlled its outbreak, viewer COVID-19 questions, a White House update, life imitating art and teens cope with quarantine. WATCH TODAY'S SEGMENTS Trump says working groups planning U.S. economic resurgence https://www.youtube.com/watch?v=xBLYH… News Wrap: Notre Dame Cathedral marks 1 year since fire https://www.youtube.com/watch?v=C6bF_… Why Trump is criticizing WHO's pandemic response https://www.youtube.com/watch?v=sX6HZ… Testing, treatment progress key to resuming American life https://www.youtube.com/watch?v=-5n7S… Preparing to care for COVID-19 patients takes physical toll https://www.youtube.com/watch?v=B6fBN… How South Korea became a global leader in pandemic response https://www.youtube.com/watch?v=iqcru… A doctor answers viewer questions about COVID-19 https://www.youtube.com/watch?v=Z5DPO… Trump says he's confident U.S. is past the peak of COVID-19 https://www.youtube.com/watch?v=3ycPe… In this quarantine art challenge, creativity begins at home https://www.youtube.com/watch?v=BVXuu… How these teenagers are coping with social distancing https://www.youtube.com/watch?v=l2fWE… Stream your PBS favorites with the PBS app: https://to.pbs.org/2Jb8twG Find more from PBS NewsHour at https://www.pbs.org/newshour Subscribe to our YouTube channel: https://bit.ly/2HfsCD6
https://www.youtube.com/watch?v=ZlzAHhuB5Qs
PBS NewsHour full episode, Apr 14, 2020
Apr 14, 2020  PBS NewsHour
Tuesday on the NewsHour, President Trump clashes with some state governors about when and how the U.S. economy should reopen. Plus: The damage COVID-19 has wrought in nursing homes, Connecticut Gov. Ned Lamont, a business view on lifting pandemic restrictions, college students struggle with an interrupted school year, locusts ravage East Africa, a White House update and #SongsOfComfort. WATCH TODAY'S SEGMENTS Trump, governors clash over path to reopening U.S. economy https://www.youtube.com/watch?v=8XsSA… News Wrap: Obama endorses Biden for president  https://www.youtube.com/watch?v=TF01u… 'Incredibly alarming' rise in nursing home COVID-19 deaths https://www.youtube.com/watch?v=TvD0J… How Gov. Ned Lamont says he'll decide when to reopen Conn. https://www.youtube.com/watch?v=4Ty4u… After COVID-19, businesses will have to adapt to a new world https://www.youtube.com/watch?v=6Ueky… What interrupted school year means for some college students https://www.youtube.com/watch?v=mLRnk… East Africa faces dual threats of COVID-19 and locust swarms https://www.youtube.com/watch?v=uO775… Trump says U.S. won't fund WHO during pandemic https://www.youtube.com/watch?v=KzO7F… Accentuating the positive with #SongsOfComfort https://www.youtube.com/watch?v=2Hb_O… Stream your PBS favorites with the PBS app: https://to.pbs.org/2Jb8twG Find more from PBS NewsHour at https://www.pbs.org/newshour Subscribe to our YouTube channel: https://bit.ly/2HfsCD6
https://www.youtube.com/watch?v=H6EPgJZcVP0
PBS NewsHour full episode, Apr 13, 2020
Apr 13, 2020  PBS NewsHour
Monday on the NewsHour, officials in the U.S. and across the globe weigh the risks of easing COVID-19 restrictions as the pandemic grinds on. Plus: Poor families suffer more from COVID-19, on the medical front lines in Detroit, how Spain is coping with coronavirus devastation, the Trump administration's preparedness for crisis, a White House update, Politics Monday and a New Orleans grocery store. WATCH TODAY'S SEGMENTS Officials worldwide weigh risks of easing COVID-19 rules https://www.youtube.com/watch?v=P9Lsr… COVID-19 is exacerbating Detroit's poverty and inequality https://www.youtube.com/watch?v=MoVB3… Some encouraging signs emerge in Detroit's coronavirus fight https://www.youtube.com/watch?v=-ddjl… News Wrap: At least 30 dead as severe storms rake Deep South https://www.youtube.com/watch?v=mrAMj… How Spain is coping with the devastation of COVID-19 https://www.youtube.com/watch?v=rNvcR… What new reports reveal about Trump's response to COVID-19 https://www.youtube.com/watch?v=GD3rn… Trump defends his initial pandemic response amid criticism https://www.youtube.com/watch?v=-dSjq… Tamara Keith and Amy Walter on Sanders' Biden endorsement https://www.youtube.com/watch?v=2tZ8_… A New Orleans grocery store trying to sustain its community https://www.youtube.com/watch?v=cwAkC… Stream your PBS favorites with the PBS app: https://to.pbs.org/2Jb8twG Find more from PBS NewsHour at https://www.pbs.org/newshour Subscribe to our YouTube channel: https://bit.ly/2HfsCD6
https://www.youtube.com/watch?v=WisZM9CMlTo
Al Jazeera English | Live
Started streaming on Jan 15, 2020 Al Jazeera English
@Al Jazeera English, we focus on people and events that affect people's lives. We bring topics to light that often go under-reported, listening to all sides of the story and giving a 'voice to the voiceless'. Reaching more than 270 million households in over 140 countries across the globe, our viewers trust Al Jazeera English to keep them informed, inspired, and entertained. Our impartial, fact-based reporting wins worldwide praise and respect. It is our unique brand of journalism that the world has come to rely on. We are reshaping global media and constantly working to strengthen our reputation as one of the world's most respected news and current affairs channels. Subscribe to our channel: http://bit.ly/AJSubscribe Follow us on Twitter: https://twitter.com/AJEnglish Find us on Facebook: https://www.facebook.com/aljazeera Check our website: http://www.aljazeera.com/ #AlJazeeraEnglish #BreakingNews #AlJazeeraLive
Category  News & Politics
https://www.youtube.com/watch?v=NvqKZHpKs-g
DW News Livestream | Latest news and breaking stories
Started streaming on Jan 21, 2019  DW News
DW News goes deep beneath the surface, providing the key stories from Europe and around the world. Exciting reports and interviews from the worlds of politics, business, sports, culture and social media are presented by our DW anchors in 15-, 30- and 60-minute shows. Correspondents on the ground and experts in the studio deliver detailed insights and analysis of issues that affect our viewers around the world. We combine our expertise on Germany and Europe with a special interest in Africa and Asia while keeping track of stories from the rest of the world. Informative, entertaining and up-to-date – DW News, connecting the dots for our viewers across the globe. Deutsche Welle is Germany's international broadcaster. We convey a comprehensive image of Germany, report events and developments, incorporate German and other perspectives in a journalistically independent manner. By doing so we promote understanding between cultures and peoples. #dwNews #LiveNews #NewsToday
Category  News & Politics
[LIVE] Coronavirus Pandemic: Real Time Counter, World Map, News
Started streaming 15 hours ago   Roylab Stats
Coronavirus Live Streaming: Breaking news, world Map and live counter on confirmed cases and recovered cases. I started this live stream on Jan 26th, and since Jan 30th I have been streaming this without stopping. Many people are worried about the spread of coronavirus. For anyone that wants to know the real-time progression of the worldwide spread of this virus, I offer this live stream. The purpose is not to instill fear or panic, nor is it to necessarily comfort; I just want to present the data to help inform the public of the current situation. The purpose of this stream is to show basic information and data to understand the situation easily. For detail information, please visit our reference sites.
How pandemics spread
Mar 11, 2012  TED-Ed
Dig into the history of pandemics to learn how viruses and disease spreads and what we can do to stop future outbreaks. — In our increasingly globalized world, a single infected person can board a plane and spread a virus across continents. Mark Honigsbaum describes the history of pandemics and how that knowledge can help halt future outbreaks. Lesson by Mark Honigsbaum, directed by Patrick Blower. Animator's website: http://www.patrickblower.com Educator's website: http://www.markhonigsbaum.co.uk Sign up for our newsletter: http://bit.ly/TEDEdNewsletter Support us on Patreon: http://bit.ly/TEDEdPatreon Follow us on Facebook: http://bit.ly/TEDEdFacebook Find us on Twitter: http://bit.ly/TEDEdTwitter Peep us on Instagram: http://bit.ly/TEDEdInstagram View full lesson: http://ed.ted.com/lessons/how-pandemi…
Category  Education
Google News: Coronavirus disease (COVID-19) information
https://news.google.com/covid19/map?hl=en-US&gl=US&ceid=US:en
Worldwide cases
Cases
Location
Confirmed
Cases per 1M people
Recovered
Deaths
Worldwide
2,157,108
277.41
543,519
144,047
United States
675,243
2,048.95
55,561
34,562
Spain
185,309
3,934.34
74,797
19,516
Italy
168,941
2,804.31
40,164
22,170
Germany
137,698
1,656.03
66,500
4,052
France
108,847
1,622.74
32,812
17,920
United Kingdom
103,093
1,551.77
—
13,729
China
82,367
58.75
77,944
3,342
Iran
77,995
935.97
52,229
4,869
Turkey
74,193
892.23
7,089
1,643
Belgium
34,809
3,020.45
7,526
4,857
Brazil
30,683
145.19
14,026
1,947
 Source:Wikipedia·
About this data
Description
Coronavirus disease (COVID-19) is an infectious disease caused by a new virus.
The disease causes respiratory illness (like the flu) with symptoms such as a cough, fever, and in more severe cases, difficulty breathing. You can protect yourself by washing your hands frequently, avoiding touching your face, and avoiding close contact (1 meter or 3 feet) with people who are unwell.
HOW IT SPREADS
Coronavirus disease spreads primarily through contact with an infected person when they cough or sneeze. It also spreads when a person touches a surface or object that has the virus on it, then touches their eyes, nose, or mouth.
For informational purposes only. Consult your local medical authority for advice.
Source: World Health OrganizationLearn more
Resources from Google

Google tools and resources to help you stay informed and connected
Plastic Wars (full film) | FRONTLINE
Premiered Mar 31, 2020  FRONTLINE PBS | Official
Have efforts to solve the plastic pollution problem made it worse? Go inside the battle over plastics, recycling and what's at stake. This journalism is made possible by viewers like you. Support your local PBS station here: http://www.pbs.org/donate Love FRONTLINE? Find us on the PBS Video App where there are more than 250 FRONTLINE documentaries available for you to watch any time: https://to.pbs.org/FLVideoApp Subscribe on YouTube: http://bit.ly/1BycsJW #RecyclingDocumentary #PlasticWars #frontlinePBS Despite efforts spreading across America to reduce the use of plastic and the crisis of ocean pollution growing, the plastics industry is rapidly scaling up new production and promoting a familiar solution: recycling. But it's estimated that no more than 10% of plastic produced has ever been recycled. The documentary "Plastic Wars," from FRONTLINE and NPR, reveals how plastic makers for decades have publicly promoted recycling, despite privately expressing doubts that widespread plastic recycling would ever be economically viable. Instagram: https://www.instagram.com/frontlinepbs Twitter: https://twitter.com/frontlinepbs Facebook: https://www.facebook.com/frontline FRONTLINE is streaming more than 200 documentaries online, for free, here: http://to.pbs.org/hxRvQP Funding for FRONTLINE is provided through the support of PBS viewers and by the Corporation for Public Broadcasting. Major funding for FRONTLINE is provided by the John D. and Catherine T. MacArthur Foundation and the Ford Foundation. Additional funding is provided by the Abrams Foundation, the Park Foundation, The John and Helen Glessner Family Trust, the Heising-Simons Foundation, and the FRONTLINE Journalism Fund with major support from Jon and Jo Ann Hagler on behalf of the Jon L. Hagler Foundation.
Category  News & Politics
The Washington Post: Coronavirus Updates
Important developments in the coronavirus pandemic.
Presented by Slack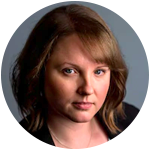 By Angela Fritz
with Avi Selk
 Email

The latest

Covid-19 kills by inflaming and clogging the tiny air sacs in the lungs, choking off the body's oxygen supply until it causes organ failure. But doctors are seeing that the virus may be causing heart inflammation, acute kidney disease, neurological malfunction, blood clots, intestinal damage and liver problems. Read about the new observations, which complicate treatment and make recovery less certain.

Trump on Tuesday ordered a halt on payments to the World Health Organization for what he called mismanagement of the pandemic. Although some countries have also been critical of the WHO, close U.S. allies said they vehemently disagreed with a suspension of payments and were not planning to follow suit. Bill Gates called the decision dangerous. "Halting funding for the World Health Organization during a world health crisis is as dangerous as it sounds," he tweeted. "The world needs @WHO now more than ever."

President Trump has been adamant in private discussions that he wants to lift distancing restrictions on May 1. In response, FEMA and the CDC created a public health strategy to reopen parts of the country. Read what's in the plan and how it would work.

As U.S. leaders discouraged mask use for the public in mid-March, the White House was racing to secure face coverings from Taiwan for senior staff. National Security Council officials worried that there were not enough masks at the White House complex, so they turned to a foreign government for help.

Now that billions of people all over the world are isolating in their homes, animals are roaming free. Wild boar has descended onto the streets of Barcelona. Mountain goats have overtaken a town in Wales. Whales are chugging into Mediterranean shipping lanes. And turtles are finally getting some peace. Read (and check out photos and video) about how the outbreak has allowed animals to take back what was once theirs.

A small-business program intended to swiftly fuel struggling companies has all but collapsed due to the enormous number of applications and the shortage of federal funds. The office usually assists businesses with geographically contained disasters such as hurricanes, but the coronavirus is widespread, which has it overwhelmed. Here's what we know about the backlog and the proposals to keep the program afloat.

More than 9,000 health-care workers in the United States have tested positive for covid-19, the CDC found. They are mostly white, female and in their 40s, and although most were not sick enough to be hospitalized, 27 died. But the numbers could be a gross undercount, since some facilities are no longer testing their own employees due to lack of capability. Read the latest on how the outbreak is affecting the people on the front lines.

More important reads

In an unprecedented move, the Treasury Department ordered President Trump's name to be printed on stimulus checks, a process that could slow their delivery by a few days, senior IRS officials said. 

Covid-19 checkpoints at state borders for non-residents are drawing complaints and legal scrutiny.

Grocery delivery was supposed to be the ultimate pandemic lifeline. But customers are reporting weeks-long waits on leading platforms.

The U.S. Postal Service needs a bailout if it's going to survive in its current form after the coronavirus.

'I'm a miracle walking': A woman gave birth in a coma while fighting the covid-19. 

One tip: Arduous exercise can lower immunity, so don't overdo it during the pandemic.
Banksy's wife hates when he works from home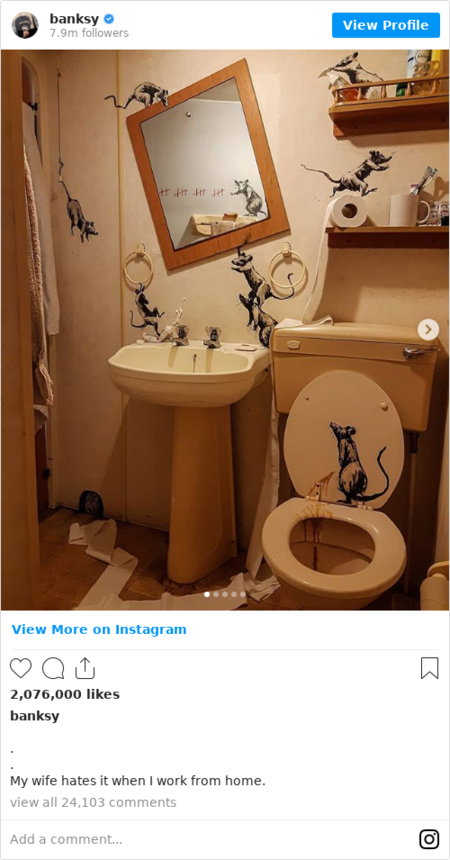 Thick Greenery Swathes a Bamboo-and-Steel Complex in Indonesia
Thick Greenery Swathes a Bamboo-and-Steel Complex in Indonesia
APRIL 13, 2020  GRACE EBERT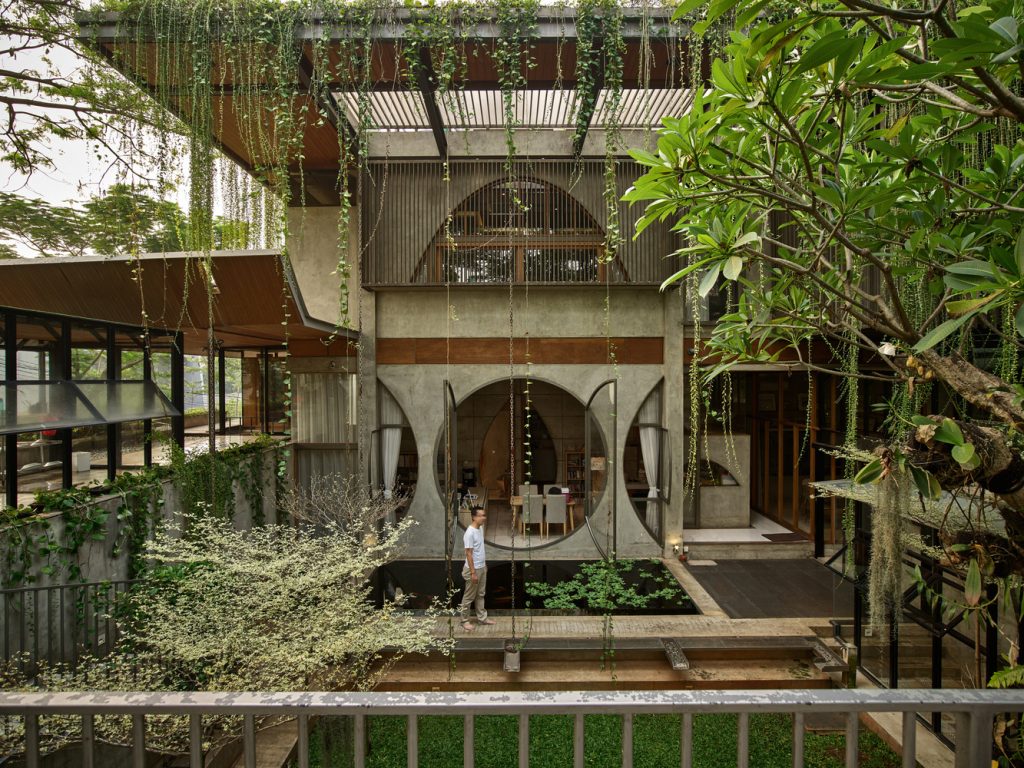 Images © Eric Dinardi and Ernest Theofilus
Realrich Architecture Workshop, aka RAW Architecture, completed Guha Bambu just this year, but the cascading vines, luxuriant shrubs, and grass-covered facades on the new project make it appear as an old building overtaken by nature. Each room of the nearly 6,500 square-foot complex has at least two entrances that often face north and south to exhibit the overflowing greenery.
Spanning three upper floors and two basement levels, the multi-use structure incorporates modern and traditional techniques like the fish mouth joint, which cuts the end of wood-like substance in a U-shape and positions another piece on top. It's constructed using a combination of steel, wood, glass, metal, gypsum, bamboo, plastic, stone, and concrete.
Located in Tangerang, Indonesia, the new project is actually a renovation of the firm's existing building named The Guild. It continues to house Omah Library, a dentist's office, a private apartment, and RAW Architecture's studio, which are separated at the entrance to prohibit the public from entering the private spaces. Each space is designed to be converted and reused for new tenants.
Follow RAW Architecture on Facebook for updates on its projects that merge lush botanicals and nature-based materials.  (via designboom)