C-Span: Republican National Convention (Day 4)
The Lincoln Project: LPTV | Republican National Convention: August 27, 2020
PBS News: Hour full episode, Aug. 28, 2020
The Daily Social Distancing Show: Trump's Boring-Ass RNC Speech, Aug 28, 2020   
The Late Show with Stephen Colbert: After Four Nights of Nonsense At The RNC, We're Getting Off This Emotional Roller Coaster, Aug 28, 2020 
CNN News: Fact checker on Trump's RNC speech: He is a serial liar, Aug 28, 2020, and New audio of Trump's sister: Ivanka is a mini-Donald, Aug 29, 2020 
Real Time with Bill Maher (HBO): New Rule: #FreeUpTheMail, Aug 29, 2020, and Real Time with Bill Maher and Wynton Marsalis: The Ever Fonky Lowdown
Crooked Media: Trump Speech + Republican National Convention Reactions | Pod Save America, Aug 28, 2020 
The New York Times: The Morning, August 28, 2020
Bored Panda: At 17, This Man Adopted A Prostitute's Kids and Today He Has Rescued Nearly 2,500 From Sex Traffickers
Republican National Convention (Day 4)
Streamed live on Aug 27, 2020  C-SPAN
President Trump delivers his nomination acceptance speech on the final day of the Republican National Convention. https://www.c-span.org/video/?475004-…
LPTV | Republican National Convention: August 27, 2020
Started streaming 2 hours ago  The Lincoln Project
It's the final countdown: Join Lincoln Project w/ hosts Mike Madrid & Rick Wilson, and a stellar lineup of friends of LP for the last night of the RNC convention pre and post game coverage. And as always: help us defeat Trump and Trumpism https://bit.ly/3b2zMa7
https://www.youtube.com/watch?v=WvvbWWSBmXc
PBS NewsHour full episode, Aug. 28, 2020
Fundraiser
Aug 28, 2020  PBS NewsHour
Friday on the NewsHour, the Republican National Convention concludes with President Trump accepting his party's nomination for a second term. Plus: Fact-checking Trump's speech, Jacob Blake's father on police violence, Louisiana starts to clean up from Hurricane Laura,
Japan's prime minister steps down, Shields and Brooks, remembering coronavirus victims and dog theft is on the rise in Britain. Support your local PBS station here: https://pbs.org/donate WATCH TODAY'S SEGMENTS How Trump's RNC acceptance speech distorted the truth https://www.youtube.com/watch?v=x3vqj… Despite Trump portrayal, pandemic not in 'rearview mirror' https://www.youtube.com/watch?v=mb30p… Jacob Blake's father joins a new March on Washington  https://www.youtube.com/watch?v=O7NrK… Pandemic complicates post-hurricane shelter in Louisiana https://www.youtube.com/watch?v=ij5En… News Wrap: Kenosha authorities defend police protest actions https://www.youtube.com/watch?v=GWta9… The legacies of Japanese Prime Minister Shinzo Abe https://www.youtube.com/watch?v=S70qe… Shields and Brooks on Trump's RNC, the politics of protests https://www.youtube.com/watch?v=dAE8c… Remembering 5 people lost to the coronavirus https://www.youtube.com/watch?v=OPLpL… Pandemic brings unexpected perils for British dog owners https://www.youtube.com/watch?v=vZtg4… Stream your PBS favorites with the PBS app: https://to.pbs.org/2Jb8twG Find more from PBS NewsHour at https://www.pbs.org/newshour Subscribe to our YouTube channel: https://bit.ly/2HfsCD6
Trump's Boring-Ass RNC Speech | The Daily Social Distancing Show
Fundraiser
Aug 28, 2020  The Daily Show with Trevor Noah
During Thursday's RNC, Trump gives the most boring speech of his career, Melania shades Ivanka, Biden's made out to be the prelude to a socialist nightmare, and no one seems to care about corona. #DailyShow #TrevorNoah #RNC Donate to protect voting rights & access: https://dailyshow.com/CommonCause Subscribe to The Daily Show: https://www.youtube.com/channel/UCwWh…
After Four Nights Of Nonsense At The RNC, We're Getting Off This Emotional Roller Coaster
Aug 28, 2020  The Late Show with Stephen Colbert
Stephen Colbert wraps up two weeks of LIVE episodes with a roundup of the highest lowlights from an anger-filled RNC, which culminated with an epically boring speech from President Trump to a crowd of 1500 maskless souls on the White House lawn. #LateShowLIVE #RNC2020 #Monologue Subscribe To "The Late Show" Channel HERE: http://bit.ly/ColbertYouTube For more content from "The Late Show with Stephen Colbert", click HERE: http://bit.ly/1AKISnR
Fact checker on Trump's RNC speech: He is a serial liar
Aug 28, 2020  CNN
Want more of the latest 2020 election videos? Watch them here: https://cnn.it/3g9mMAL President Donald Trump is a serial liar and he serially lied during his speech accepting the Republican nomination. CNN's Daniel Dale says he counted at least 20 false, exaggerated or misleading claims from Trump on Thursday night. That's in addition to a number of falsehoods from other speakers. Trump's dishonesty touched on a range of topics, from the economy to his administration's performance during the coronavirus pandemic. Some of Trump's most egregious false claims were directed at Democratic presidential nominee Joe Biden. #RNC #DanielDale #CNN #News
New audio of Trump's sister: Ivanka is a mini-Donald
Aug 29, 2020  CNN
Maryanne Trump Barry, President Donald Trump's sister, is heard on secret audio recordings made by his niece, Mary Trump, criticizing Ivanka and Eric Trump, describing the former as a "mini-Donald." #Trump #CNN #News
New Rule: #FreeUpTheMail | Real Time with Bill Maher (HBO)
Aug 29, 2020  Real Time with Bill Maher
Subscribe to the Real Time YouTube: http://itsh.bo/10r5A1B Bill calls on Americans to temporarily limit the amount of junk they send through the mail in order to help postal workers deliver election ballots. Connect with Real Time Online: Find Real Time on Facebook: https://www.facebook.com/Maher Find Real Time on Twitter: https://twitter.com/RealTimers Find Real Time with Bill Maher Official Site: http://itsh.bo/HttKcM. Find Real Time with Bill Maher on HBO GO® http://itsh.bo/iioY87. Find Real Time with Bill Maher on Connect: http://connect.hbo.com/real-time-bill… Find Real Time on Instagram: http://instagram.com/realtimers The Real Time blog: http://www.real-time-with-bill-maher-… It's HBO.
Wynton Marsalis: The Ever Fonky Lowdown | Real Time with Bill Maher (HBO)
Aug 29, 2020  Real Time with Bill Maher
Subscribe to the Real Time YouTube: http://itsh.bo/10r5A1B Legendary jazz musician Wynton Marsalis joins Bill to discuss how his latest album, "The Ever Fonky Lowdown," addresses America's current political divide. Connect with Real Time Online:
Trump Speech + Republican National Convention Reactions | Pod Save America
Aug 28, 2020  Crooked Media
Jon, Jon, Tommy, and Dan break down Donald Trump's acceptance speech and discuss how the Republican National Convention will shape the final 67 days of the 2020 campaign. Want to get involved to help Democrats win this November? Head on over to http://votesaveamerica.com/ to register to vote, find information about candidates, and Adopt a Swing State! Subscribe to our channel! https://www.youtube.com/crookedmedia?…
The New York Times 

               The Morning            August 28, 2020
Good morning. Japan's leader is resigning. The N.B.A. will resume. And Trump makes his case for re-election.
What is Trump's strategy?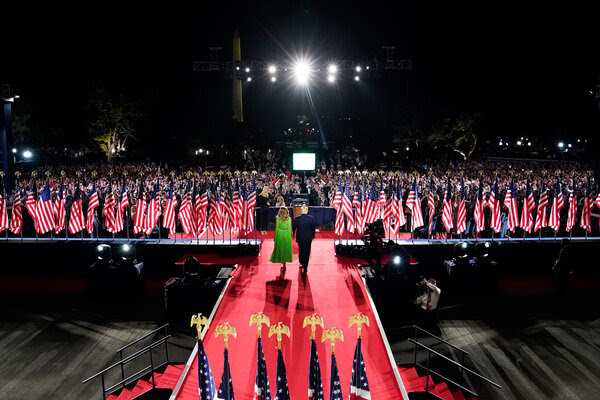 President Trump and the first lady, Melania Trump, arrived for his acceptance speech on the South Lawn of the White House.Doug Mills/The New York Times The goal of this week's Republican convention wasn't always clear. At times, it presented President Trump — as a champion of immigrants, a promoter of racial justice and a defender of women — in ways that obviously conflicted with his entire time as a public figure.
Trump's campaign doesn't really think it can reinvent him in the minds of most voters at this stage, does it? No, it doesn't. But it doesn't have to, either. And there was indeed a method to the through-the-looking-glass messages that the convention was offering this week.
Trump's record on diversity and national unity — on race, immigration and gender — is a problem for him. It makes him anathema to many progressives, who would never vote for him, of course. But it also weighs on some swing voters and disaffected Republicans who haven't yet made up their minds, polls suggest.
This group includes people who voted for Trump in 2016 and flipped to the Democrats in the 2018 midterms. It includes people who didn't used to express concern about racism but have begun doing so in recent months. It includes whites and a significant number of Latinos, among others.

To these voters, the question of Trump's racism or sexism isn't binary. They know he can be ugly — or "unfiltered," as his daughter Ivanka Trump put it last night. But these swing voters have their limits. To vote for Trump in 2020, they want to believe that he is different from the worst version of himself.
One of the Republican Party's main goals of the past four nights was giving these voters permission to believe that.
That's why the convention included testimonials to his personal character — as well as a parade of female, Black and Latino speakers (unlike many recent White House meetings). "I can tell you, he really cares," Ja'Ron Smith, the highest-ranking Black official in Trump's White House, said from the stage last night. For the same reason, the Trump campaign has already been aggressive in spending money on Spanish-language ads, especially in Arizona, Florida and North Carolina.
"What the Republicans know is they don't need to win a majority of our vote," Chuck Rocha, a Latino strategist and the author of "Tío Bernie," about Bernie Sanders's outreach efforts, told my colleague Ian Prasad Philbrick. Trump won about 30 percent of the Latino vote in 2016 and is trying to do slightly better this year. The main target, Rocha added, is "Latino men who care a lot about law and order and keeping their families safe."

Trump's overall campaign strategy came into focus this week. It looks like this:
Sand off the worst parts of his image with voters who haven't yet made up their minds. Offer a misleading defense of his records on the coronavirus. Remind people of the growing pre-virus economy. And define Joe Biden and Kamala Harris as politically correct establishment figures who will refuse to stand up to rioters or socialists.
"Your vote," Trump said in his speech closing the convention last night, "will decide whether we protect law-abiding Americans, or whether we give free rein to violent anarchists, agitators and criminals who threaten our citizens."
This week, Republicans had the nation's political stage to make their case, just as Democrats had it the previous week to make theirs: against Trump as a lying, racist, corrupt, would-be authoritarian. The terms of the debate are set. The campaign has less than 10 weeks remaining.
Three more big stories
1.      Japan's leader is stepping down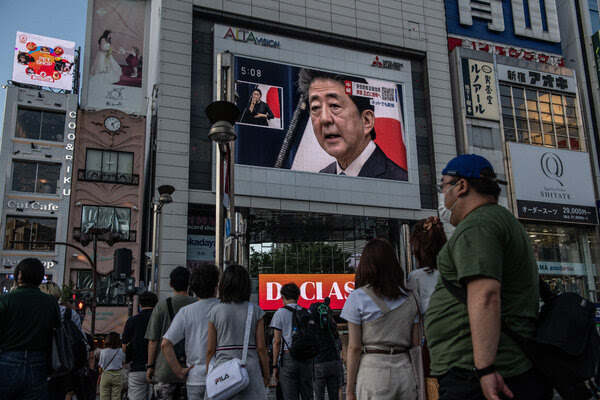 Shinzo Abe announces his resignation on Friday in Tokyo.Carl Court/Getty Images
Japan's prime minister, Shinzo Abe, announced today that he would resign because of illness, just days after becoming the country's longest-serving leader. He said he had suffered a relapse of a bowel disease.
Abe, the leader of the conservative Liberal Democratic Party, has lost popularity recently as the economy has weakened.
2.     Aftermath of the Kenosha shooting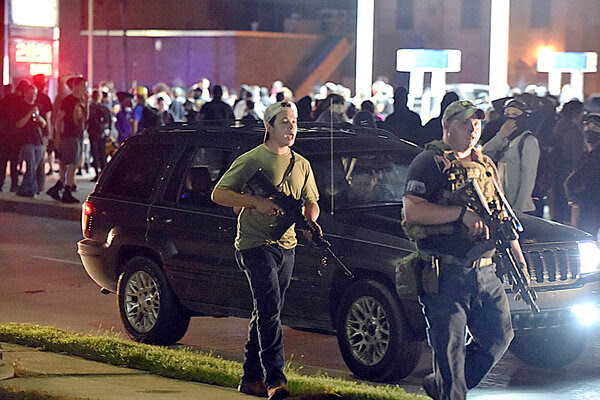 Kyle Rittenhouse, left, in Kenosha, Wis., on Tuesday. The 17-year-old has been charged in the fatal shooting of two people during protests in the city, after a Black man was shot by the police.Adam Rogan/Journal Times, via Associated Press

Jacob Blake, the Wisconsin man shot by the police, is handcuffed to his hospital bed despite being partially paralyzed, his father said. "He can't go anywhere. Why do you have him cuffed to the bed?" Blake's father told The Chicago Sun-Times, adding that he did not know why his son had been arrested.
And in sports: N.B.A. players have decided to resume the playoffs, after boycotting games as a protest against police violence.
3.     Hurricane Laura thrashes Louisiana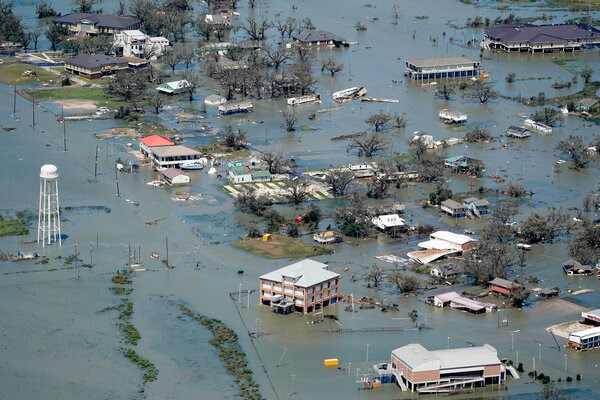 Flooding near Lake Charles, La., on Thursday.David J. Phillip/Associated Press
Here's what else is happening
IDEA OF THE DAY: THE HATCH ACT
This week's Republican convention appeared to violate the Hatch Act, the law barring federal employees from engaging in political activities while on the job. The convention included live White House events as well as a speech from Secretary of State Mike Pompeo during a diplomatic trip.
No previous convention, by either party, has so flagrantly flouted the act, as Peter Baker — who has covered every president since Bill Clinton — explained in this story.
The apparent violations have sparked a debate among legal experts, writers and others: Are these violations truly alarming (as experts largely agree that Trump's use of the government to profit himself and his family have been)? Or are they instead a less subtle version of what every president has done?
The case for outrage: The Hatch Act is meant to give Americans confidence that officials won't treat them differently based on politics — and the government is not a personal extension of the president. Brazenly flouting the law is a declaration that having a fair, trustworthy government doesn't matter, Susan Hennessey and Scott Anderson write in The Washington Post.
Keeping government and politics separate is one of those traditions — like past presidents generally avoiding outright lies — that democracy depends on, Trump's critics say. Trump's approach is "an abuse of the office," Tom Ridge, a Republican former Cabinet member, said.
The case against: Some experts argue that Republicans were careful to find loopholes in the Hatch Act and avoided violating it. Pompeo, for instance, said he did not use State Department resources to record his speech. And past presidents have used government resources to help their campaigns, organizing trips and policy announcements around visits to swing states.
National Review's Dan McLaughlin argued that the Hatch Act should apply fairly strictly to "civil servants who are not political appointees." But doing so "makes a lot less sense when dealing with people everybody knows to be political actors," he added.
https://www.boredpanda.com/india-sex-trafficking-saved-girls-ajeet-singh-guria/?utm_source=newsletter&utm_medium=email&utm_campaign=Newsletter
Bored Panda: At 17, This Man Adopted A Prostitute's Kids And Today He Has Rescued Nearly 2,500 From Sex Traffickers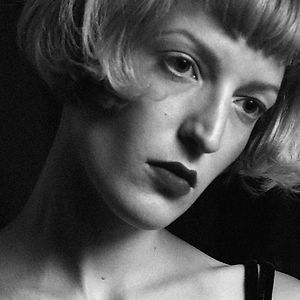 Laima Stasiulionyt? and

Robertas Lisickis
The world is plagued by many problems. Issues like climate change and the coronavirus pandemic are just the tip of the iceberg as there are also many other social, economic, peace and security, human rights, as well as many other types of problems still waiting to be resolved.
But where there's a problem, there's a solution.
Meet Ajeet Singh, the founder of Guria, India's NGO against human trafficking and forced prostitution, who comes with his own inspiring story that has led him and his organization to save thousands from captivity.
When Ajeet was 17, he met a young nautch dancer at a party who turned out to be a prostitute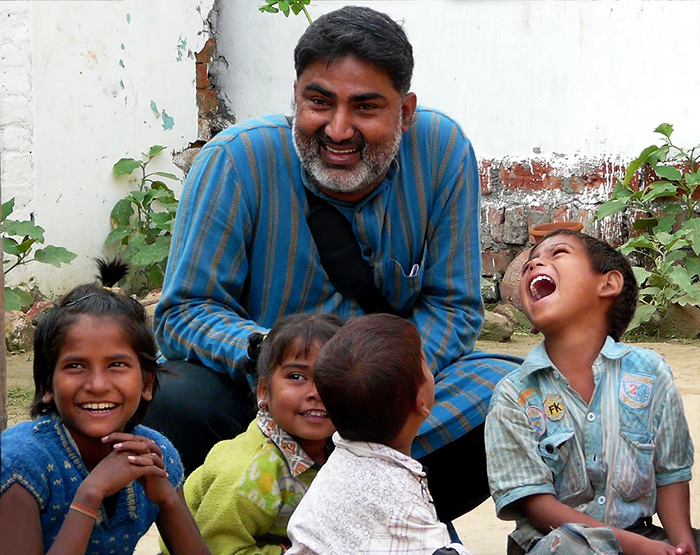 Image credits: Guria UK
When Ajeet was 17 years old and still in college, he was attending a cousin's party that had a dancer, a "nautch girl", performing for the guests. Historically, nautch was a popular court dance performed by girls in India that symbolized grace and elegance. Before that, it was a devotional dance performed in temples for spiritual reasons only.
"I felt really bad about the way people were behaving towards her," Ajeet said at the Thomson Reuters Foundation Trust Conference on modern slavery. "I waited for the whole night until I could talk to her."
However, nautch girls nowadays are shunned as prostitutes. And guests were treating this dancer as one. Ajeet felt bad about the way they were behaving towards her, so he waited the entire night to talk to her in hopes of helping her get out of such a life. He eventually found out that she was a mother of three, making Ajeet want to help them even more.
He also learned that she had 3 kids and wanting to help, he decided to adopt and raise them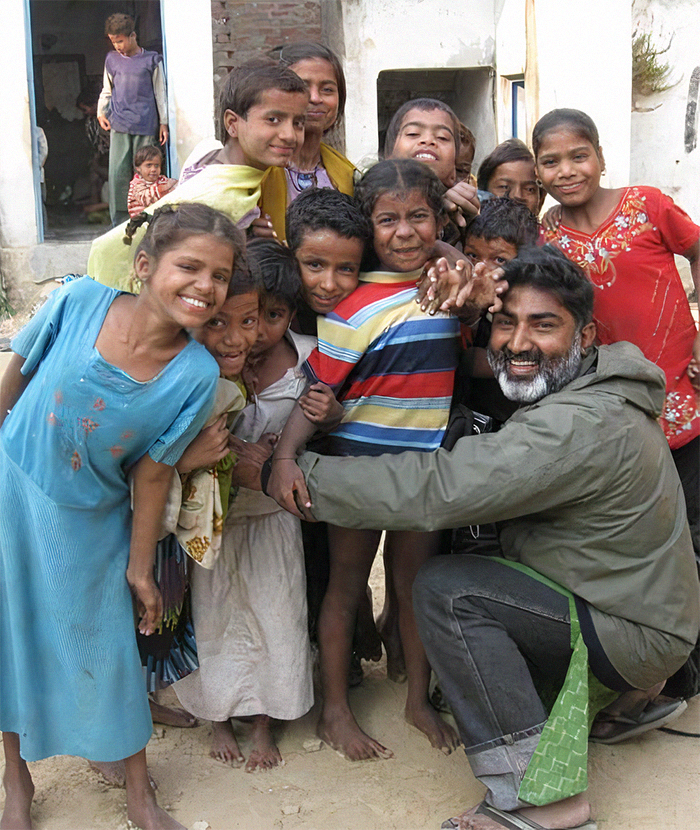 Image credits: theindiaphile
"I thought, what if I adopted her children," Ajeet said. "And that was the beginning." He began teaching them in his spare time away from college, thus providing them with the opportunity to study, to gain knowledge, and to break free from the vicious cycle, as is often the case given the context, in hopes of creating a new life for them.
Some years later, Ajeet took the next logical step and founded an organization called Guria with the aim of fighting sexual exploitation of women and children. Specifically, it aims to prevent human trafficking and unsafe migration, to end child prostitution, and to prevent second generation prostitution.
Ajeet taught them during his spare time, providing an opportunity to turn their lives around and break the vicious cycle given the context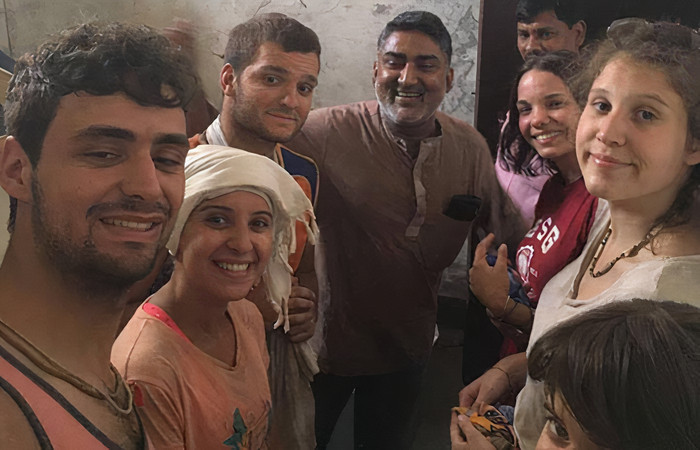 Image credits: Guria India
Guria aims to achieve this by ending victimized women's and children's dependency on criminal organizations involved in drugs and sexual exploitation, providing them with opportunities to better their lives through education, health, emotional support, vocational training throughout their new lives.
Since Ajeet founded Guria, the organization has managed to save over 2470 persons from slavery, including commercial sexual exploitation and bonded labor and over 150 children have adopted alternative sources of livelihood outside the red-light area, all thanks to Ajeet's initiative.
Soon, he established an NGO that aims to fight sexual exploitation of women and children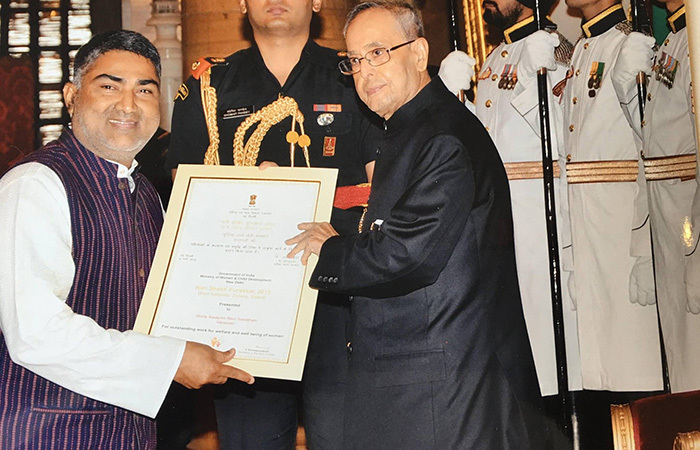 Image credits: Guria India
According to Guria's website, it is currently supporting the education and vocational training of over 5400 children, of which 460 have been admitted to formal schools. The total children supported now is over 6800.
This is besides all of the committees, campaigns, events, and organizations against human trafficking and sexual exploitation that it has established since the founding of the organization in 1993.
Since establishment in 1993, Ajeet and his organization saved nearly 2,500 people from sex trafficking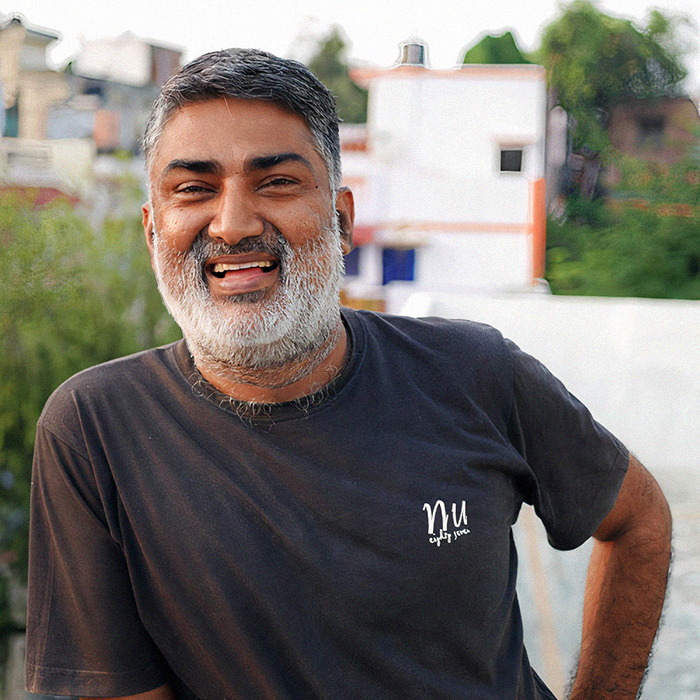 Image credits: ng3o.org
The UN estimates that there are over 660,000 prostitutes in India—second only to Congo, which is estimated to have over 2.9 million. Further estimates reveal that there might be at least around 8 million people living in modern slavery in India. It doesn't help that India is infamous for its culture of violence and abuse against women.
According to Ajeet himself, there are 3 million women within the sex industry in India, of which around 40% are children. Around 75% of these minors enter the sex trade through traficking.
His organization provided over 5,400 kids with an education and the total children count supported by the organization now is over 6,800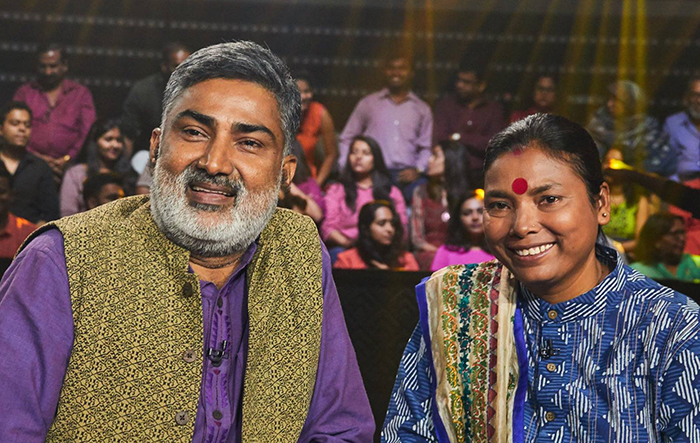 Image credits: Guria India
Unfortunately, it's not just India that has a problem with this but the whole world. Bored Panda has covered a story of a group of retired navy seals who now spend their days preventing child trafficking in the United States. They have saved 238 children from being trafficked so far.
Along with his wife Santwana Manju, Ajeet continues to run the 36-member organization, fighting off human trafficking by raiding brothels to rescue children trapped inside and confronting human traffickers and pursuing legal cases on behalf of the victims. Needless to say, confronting criminals on the front line ain't easy, so consider donating to help the cause. Guria staff have been physically and verbally abused and both Ajeet and his wife have received death threats. But, they march on because the mission is more important.
"We strongly believe that it is not charity that is wanting in the world – it is justice to make a humane world where all beings co-exist in harmony," notes Guria's website.
He now runs the NGO together with his wife Santwana Manju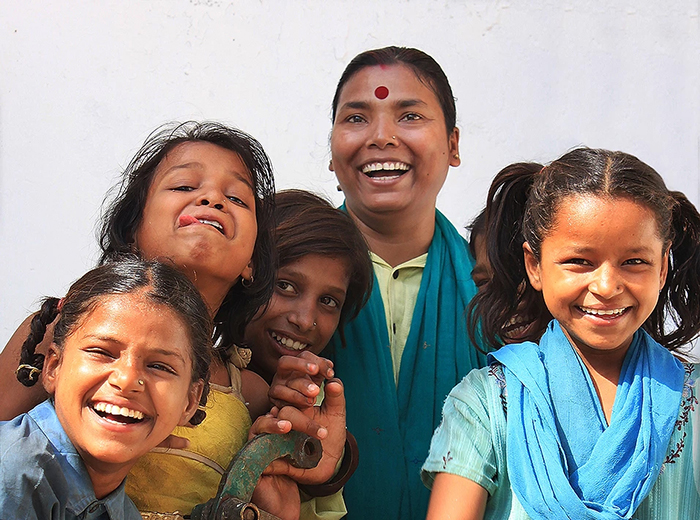 Image credits: Guria UK
What are your thoughts on this? Let us know in the comment section below!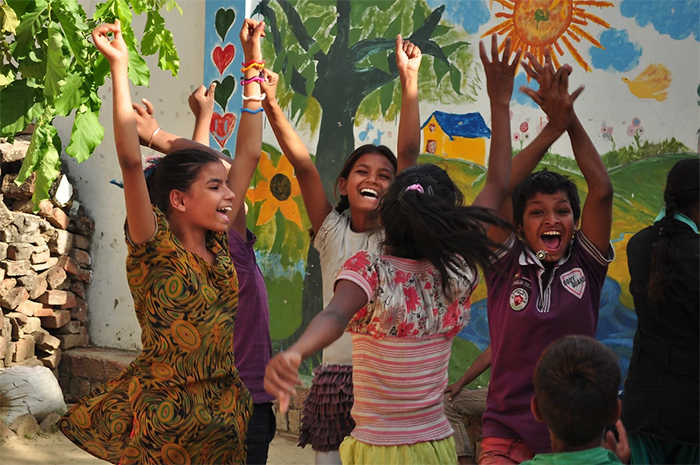 Image credits: Guria UK
Follow Bored Panda on Google News!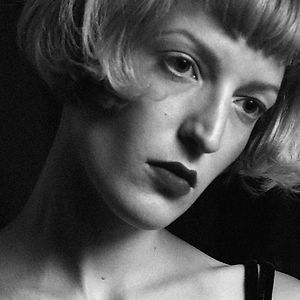 Author, BoredPanda staff
Laima is a photo editor in Bored Panda. After photography studies she spent most of the years working as a freelance photographer and photo editor .
During her free time she loves to listen to the music, read, watch movies and spend time in nature and with people (and her trio of cats) that she loves.