PBS News, NBC News, LastWeekTonight, Veritasium, Real Engineering, NASA, AXIOS, and Live Science
PBS NewsHour full episode, Aug. 20, 2021
NBC Nightly News Full Broadcast – August 20th, 2021
Ransomware: Last Week Tonight with John Oliver (HBO), Aug 16, 2021  LastWeekTonight
The Genius of 3D Printed Rockets, Aug 12, 2021  Veritasium
The Plane That Will Change Travel Forever,Aug 2, 2021  Real Engineering
 Highlighting an Upcoming Earth-Observing Mission on This Week @NASA – August 20, 2021 NASA
Axios AM: By Mike Allan, Aug 20, 2021- Extreme heat becomes global health issue
Live Science: Fusion experiment breaks record, blasts out 10 quadrillion watts of power and more, Aug 19 & 20, 2021
PBS NewsHour full episode, Aug. 20, 2021
Aug 20, 2021  PBS NewsHour
Friday on the NewsHour, the Taliban targets Afghans who worked with the United States as their desperation to flee the country intensifies. Then, despite soaring levels of new COVID cases in Florida, school officials face backlash to face cover mandates. And, Jonathan Capehart and Michael Gerson break down President Biden's handling of the Afghanistan crisis and the politics of mask mandates. WATCH TODAY'S SEGMENTS Anxious Afghans rush airport gates in bid to flee country https://www.youtube.com/watch?v=gkUzA… News Wrap: FDA to grant full approval to Pfizer vaccine https://www.youtube.com/watch?v=eBjlL… How the U.S. ignored corruption within the Afghan government https://www.youtube.com/watch?v=eJ4Y0… Examining Florida's politicization of school mask mandates https://www.youtube.com/watch?v=doJkI… Gerson and Capehart on Afghanistan, school mask mandates https://www.youtube.com/watch?v=GrrBu… Stream your PBS favorites with the PBS app: https://to.pbs.org/2Jb8twG Find more from PBS NewsHour at https://www.pbs.org/newshour Subscribe to our YouTube channel: https://bit.ly/2HfsCD6
https://www.youtube.com/watch?v=mMXHNDAKHY4
NBC Nightly News Full Broadcast – August 20th, 2021
Aug 20, 2021  NBC News
President Biden pledges to evacuate all Americans trapped in Afghanistan, chaos outside Kabul airport with evacuations ongoing, and the battle over masks in schools intensifies across the South. Watch "NBC Nightly News With Lester Holt" at 6:30 p.m. ET / 5:30 p.m. CT (or check your local listings). 00:00 Intro 02:10 Biden: We Will Get You Home 09:06 Masks In Schools Debate 12:18 Jeopardy Host Backlash 13:58 Heat Wave Deaths 16:36 Families Of The Fallen 19:14 Inspiring America: Big Steps After An Injury » Subscribe to NBC News: http://nbcnews.to/SubscribeToNBC » Watch more NBC video: http://bit.ly/MoreNBCNews NBC News Digital is a collection of innovative and powerful news brands that deliver compelling, diverse and engaging news stories. NBC News Digital features NBCNews.com, MSNBC.com, TODAY.com, Nightly News, Meet the Press, Dateline, and the existing apps and digital extensions of these respective properties. We deliver the best in breaking news, live video coverage, original journalism and segments from your favorite NBC News Shows. Connect with NBC News Online! NBC News App: https://apps.nbcnews.com/mobile Breaking News Alerts: https://link.nbcnews.com/join/5cj/bre… Visit NBCNews.Com: http://nbcnews.to/ReadNBC Find NBC News on Facebook: http://nbcnews.to/LikeNBC Follow NBC News on Twitter: http://nbcnews.to/FollowNBC Follow NBC News on Instagram: http://nbcnews.to/InstaNBC #NBCNews #Afghanistan #MaskMandates
Ransomware: Last Week Tonight with John Oliver (HBO)
Aug 16, 2021  LastWeekTonight
John Oliver discusses ransomware attacks, why they're on the rise, and what can be done about them. Connect with Last Week Tonight online… Subscribe to the Last Week Tonight YouTube channel for more almost news as it almost happens: www.youtube.com/lastweektonight Find Last Week Tonight on Facebook like your mom would: www.facebook.com/lastweektonight Follow us on Twitter for news about jokes and jokes about news: www.twitter.com/lastweektonight Visit our official site for all that other stuff at once: www.hbo.com/lastweektonight
The Genius of 3D Printed Rockets
Aug 12, 2021  Veritasium
3D printed rockets save on up front tooling, enable rapid iteration, decrease part count, and facilitate radically new designs. For your chance to win 2 seats on one of the first Virgin Galactic flights to Space and support a great cause, go to https://www.omaze.com/veritasium Thanks to Tim Ellis and everyone at Relativity Space for the tour! https://www.relativityspace.com/ https://youtube.com/c/RelativitySpace Special thanks to Scott Manley for the interview and advising on aerospace engineering. Check out his channel: https://www.youtube.com/user/szyzyg ?????????????????????????? References: Benson, T. (2021). Rocket Parts. NASA. — https://ve42.co/RocketParts Boen, B. (2009). Winter Wonder: Rocket Icicles. NASA. — https://ve42.co/EngineIcicles Hall, N. (2021). Rocket Thrust Equation. NASA. — https://ve42.co/RocketEqn Benson, T. (2021). Rocket Thrust. NASA. — https://ve42.co/RocketThrust Regenerative Cooling — https://ve42.co/RegenCooling How A Gold Bullet Almost Destroyed A Space Shuttle by Scott Manley — https://ve42.co/ManleyEngine ?????????????????????????? Special thanks to Patreon supporters: Burt Humburg, Blake Byers, Dumky, Mike Tung, Evgeny Skvortsov, Meekay, Ismail Öncü Usta, Paul Peijzel, Crated Comments, Anna, Mac Malkawi, Michael Schneider, Oleksii Leonov, Jim Osmun, Tyson McDowell, Ludovic Robillard, Jim buckmaster, fanime96, Juan Benet, Ruslan Khroma, Robert Blum, Richard Sundvall, Lee Redden, Vincent, Marinus Kuivenhoven, Alfred Wallace, Arjun Chakroborty, Joar Wandborg, Clayton Greenwell, Pindex, Michael Krugman, Cy 'kkm' K'Nelson, Sam Lutfi, Ron Neal ?????????????????????????? Written by Derek Muller, Petr Lebedev, and Emily Zhang Animation by Mike Radjabov Filmed by Derek Muller, Raquel Nuno, Trenton Oliver, and Emily Zhang Edited by Trenton Oliver SFX by Shaun Clifford Additional video supplied by Getty Images & Pond5 Produced by Derek Muller, Petr Lebedev, and Emily Zhang
The Plane That Will Change Travel Forever
Aug 2, 2021  Real Engineering
Get a free month of Nebula with any Real Engineering merch: https://store.nebula.app/collections/… New streaming platform: https://watchnebula.com/ Vlog channel: https://www.youtube.com/channel/UCMet… Patreon: https://www.patreon.com/user?u=282505… Facebook: http://facebook.com/realengineering1 Instagram: https://www.instagram.com/brianjamesm… Reddit: https://www.reddit.com/r/RealEngineer… Twitter: https://twitter.com/thebrianmcmanus Discord: https://discord.gg/s8BhkmN Get your Real Engineering shirts at: https://standard.tv/collections/real-… Credits: Writer/Narrator: Brian McManus Editor: Dylan Hennessy (https://www.behance.net/dylanhennessy1) Animator: Mike Ridolfi (https://www.moboxgraphics.com/) Sound: Graham Haerther (https://haerther.net/) Thumbnail: Simon Buckmaster https://twitter.com/forgottentowel References: References: [1] https://theicct.org/sites/default/fil… [2] https://spinoff.nasa.gov/Spinoff2010/… [3] https://www.sciencedirect.com/science… [4] Page 19 https://www.nasa.gov/sites/default/fi… [5] https://www.statista.com/statistics/6…. [6] https://arc.aiaa.org/doi/10.2514/1.9084 [7] https://www.af.mil/News/Article-Displ… [8] https://www.sciencedirect.com/science… [9] Page 81 https://www.nasa.gov/sites/default/fi… [10] https://arc.aiaa.org/doi/10.2514/1.9084 [11] Page 20 https://www.nasa.gov/sites/default/fi… [12] Webinar by Mark Page a pioneer in the blended wing body design. https://youtu.be/x0vYuPmOPYE & https://www.grc.nasa.gov/www/k-12/air… [13] https://www.businessinsider.com/boein… [14] https://www.sciencedirect.com/science… [15] Page 13 https://arc.aiaa.org/doi/10.2514/1.9084 [16] https://www.boeing.com/history/produc… [17] Page 22 https://arc.aiaa.org/doi/10.2514/1.9084 [18] Page 1 https://arc.aiaa.org/doi/10.2514/1.9084 Select imagery/video supplied by Getty Images Thank you to AP Archive for access to their archival footage. Music by Epidemic Sound: http://epidemicsound.com/creator Thank you to my patreon supporters: Adam Flohr, Henning Basma, Hank Green, William Leu, Tristan Edwards, Ian Dundore, John & Becki Johnston. Nevin Spoljaric, Jason Clark, Thomas Barth, Johnny MacDonald, Stephen Foland, Alfred Holzheu, Abdulrahman Abdulaziz Binghaith, Brent Higgins, Dexter Appleberry, Alex Pavek, Marko Hirsch, Mikkel Johansen, Hibiyi Mori. Viktor Józsa, Ron Hochsprung
Highlighting an Upcoming Earth-Observing Mission on This Week @NASA – August 20, 2021
Aug 20, 2021   NASA
Highlighting an upcoming Earth-observing mission, the science on the next resupply mission to the space station, and testing a new material to help future spacecraft land on distant worlds … a few of the stories to tell you about – This Week at NASA! Download Link: https://images.nasa.gov/details-Highl… Producer: Andre Valentine Editor: Lacey Young Music: Universal Production Music
SHOW LESS
Comments are turned off. Learn more
AllNASAAstronomical objectsLiveRecently uploadedWatched
Axios AM: Aug 20, 2021
Extreme heat becomes global health issue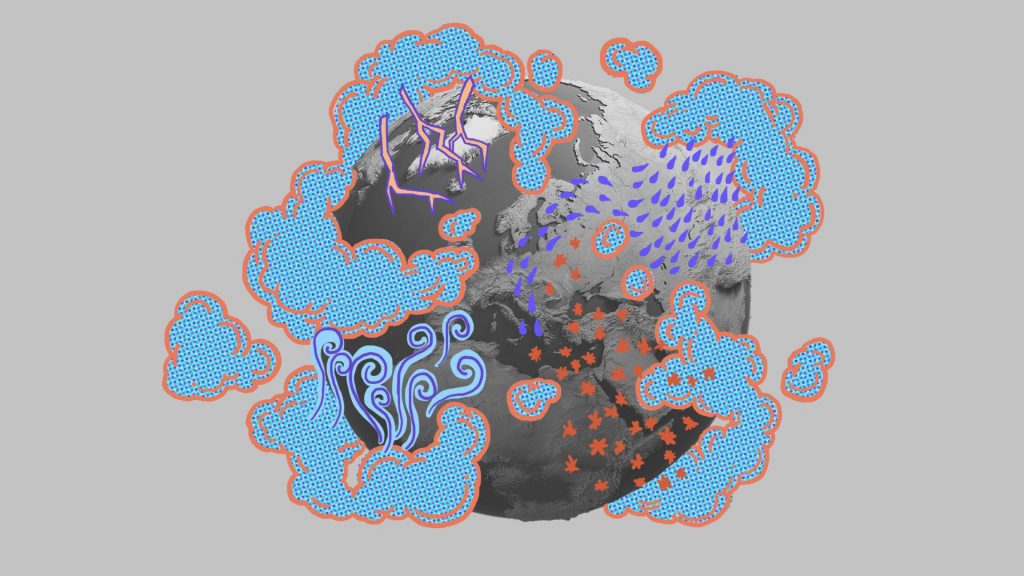 Illustration: Sarah Grillo/Axios
Heat-related deaths around the world increased by 74% from 1980 to 2016, Axios' Marisa Fernandez writes from a study published yesterday in The Lancet.

More than 356,000 people died from extreme heat-related causes in just nine countries in 2019, a death toll that's expected to grow as temperatures increase worldwide.
1.3 million deaths were related to cold — a 31% increase since 1990.
Heat stress can lead to stroke, organ and brain damage. A pair of studies out of the University of Washington found it also causes several types of heart disease, diabetes and chronic kidney disease.
Live Science: Fusion experiment breaks record, blasts out 10 quadrillion watts of power and more, Aug 19 & 20, 2021
Milky Way has a 3,000-light-year-long splinter in its arm, and astronomers don't know why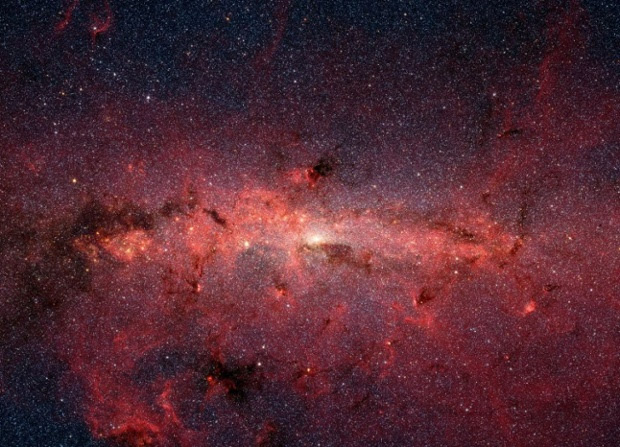 (NASA/JPL)
The Sagittarius arm of the Milky Way spirals out of our galaxy's center, forming a swooping highway of gas that spans tens of thousands of light-years. This highway is dotted with the headlights of billions of stars, all seemingly moving along the same curvy track. But now, astronomers have found something unusual — a "break" in the arm, slashing perpendicularly through the spiral like a splinter poking through a piece of wood.
Spanning about 3,000 light-years, this stellar splinter makes up just a fraction of the Milky Way (which has a diameter of about 100,000 light-years). Still, the newfound break is the first major structure to be discovered disrupting the seemingly uniform flow of the galaxy's Sagittarius arm, according to a study published online July 21 in the journal Astronomy and Astrophysics.
Full Story: LiveScience (8/19)
Mass grave from Nazi atrocity discovered in Poland's 'Death Valley'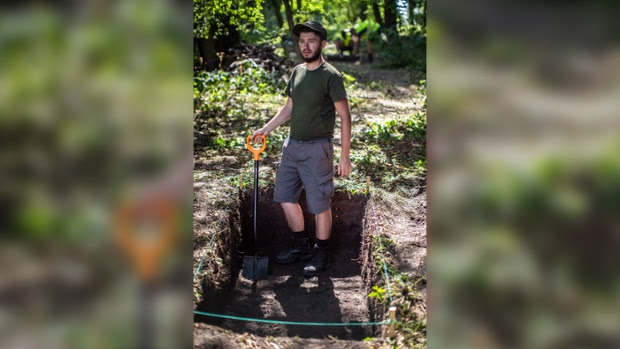 (D. Frymark; Antiquity Publications Ltd.)
Archaeologists in Poland have discovered a mass grave that the Nazis tried to destroy at the end of World War II, a new study finds.
The mass grave, filled with the remains of about 500 individuals, is linked to the horrific "Pomeranian Crime" that took place in Poland's pre-war Pomerania province when the Nazis occupied the country in 1939. The Nazis killed up to 35,000 people in Pomerania at the beginning of the war, and they returned in 1945 to kill even more people, as well as to hide evidence of the prior massacres by exhuming and burning the bodies of victims.
Full Story: LiveScience (8/18)
SpaceX Starlink satellites responsible for over half of close encounters in orbit, scientist says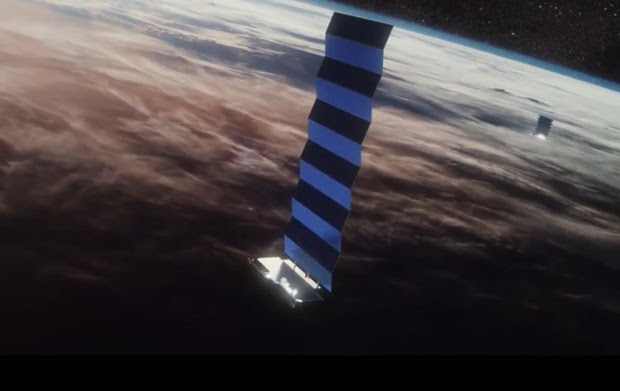 (SpaceX)
Operators of satellite constellations are constantly forced to move their satellites because of encounters with other spacecraft and pieces of space junk. And, thanks to SpaceX's Starlink satellites, the number of such dangerous approaches will continue to grow, according to estimates based on available data.
SpaceX's Starlink satellites alone are involved in about 1,600 close encounters between two spacecraft every week, that's about 50 % of all such incidents, according to Hugh Lewis, the head of the Astronautics Research Group at the University of Southampton, U.K. These encounters include situations when two spacecraft pass within a distance of 0.6 miles (1 kilometer) from each other.
Full Story: LiveScience (8/19)
Chinese satellite got whacked by hunk of Russian rocket in March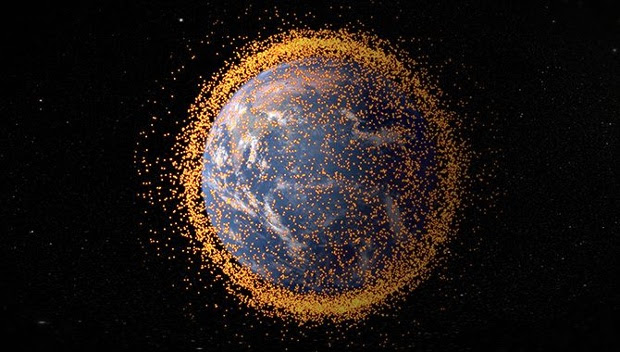 (NASA Goddard Space Flight Center)
Yunhai 1-02's wounds are not self-inflicted.
In March, the U.S. Space Force's 18th Space Control Squadron (18SPCS) reported the breakup of Yunhai 1-02, a Chinese military satellite that launched in September 2019. It was unclear at the time whether the spacecraft had suffered some sort of failure — an explosion in its propulsion system, perhaps — or if it had collided with something in orbit.
We now know that the latter explanation is correct, thanks to some sleuthing by astrophysicist and satellite tracker Jonathan McDowell, who's based at the Harvard-Smithsonian Center for Astrophysics in Cambridge, Massachusetts.
Full Story: LiveScience (8/18)
Chinese astronomers eye Tibetan Plateau site for observatory project
Chinese astronomers hope to establish a major observatory program on the roof of the world, the Tibetan Plateau, with new research arguing for pristine observing conditions nestled in the uplands.
The analysis focuses on a study site near Lenghu Town in Qinghai Province at an altitude of more than 2.5 miles (4.2 kilometers) and some 1,900 miles (3,000 km) west of Beijing. In the paper, the scientists argue that three years of monitoring shows conditions on par with those at some of the most renowned scientific outposts on Earth.
Full Story: LiveScience (8/19)
Fusion experiment breaks record, blasts out 10 quadrillion watts of energy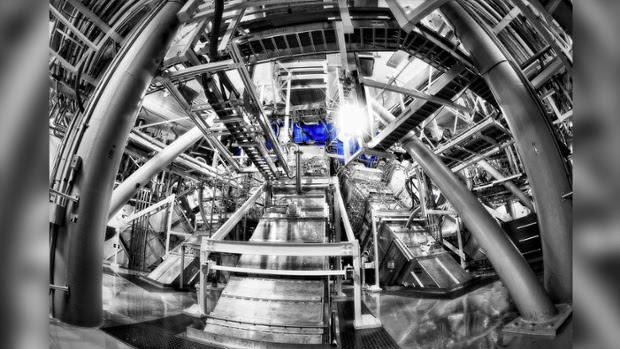 (Damien Jemison/NIF)
Scientists used an unconventional method of creating nuclear fusion to yield a record-breaking burst of energy of more than 10 quadrillion watts, by firing intense beams of light from the world's largest lasers at a tiny pellet of hydrogen.
Researchers at the Lawrence Livermore National Laboratory in Northern California said they had focused 192 giant lasers at the National Ignition Facility (NIF) onto a pea-size pellet, resulting in the release of 1.3 megajoules of energy in 100 trillionths of a second — roughly 10% of the energy of the sunlight that hits Earth every moment, and about 70% of the energy that the pellet had absorbed from the lasers. The scientists hope one day to reach the break-even or "ignition" point of the pellet, where it gives off 100% or more energy than it absorbs.
Full Story: LiveScience (8/18)
Physicists give weird new phase of matter an extra dimension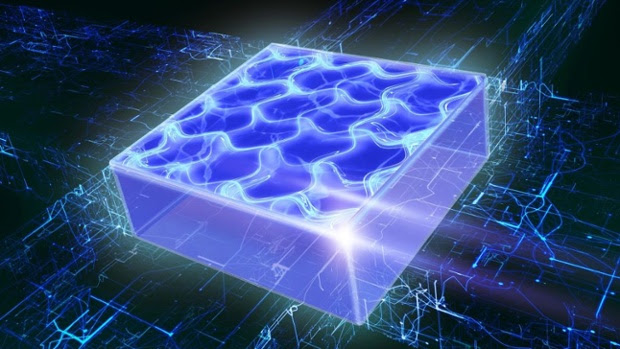 (IQOQI Innsbruck/Harald Ritsch)
Physicists have created the first ever two-dimensional supersolid — a bizarre phase of matter that behaves like both a solid and a frictionless liquid at the same time.
Supersolids are materials whose atoms are arranged into a regular, repeating, crystal structure, yet are also able to flow forever without ever losing any kinetic energy. Despite their freakish properties, which appear to violate many of the known laws of physics, physicists have long predicted them theoretically — they first appeared as a suggestion in the work of the physicist Eugene Gross as early as 1957.
Full Story: LiveScience (8/18)
World's most elusive giant squid could be monogamous, female corpse hints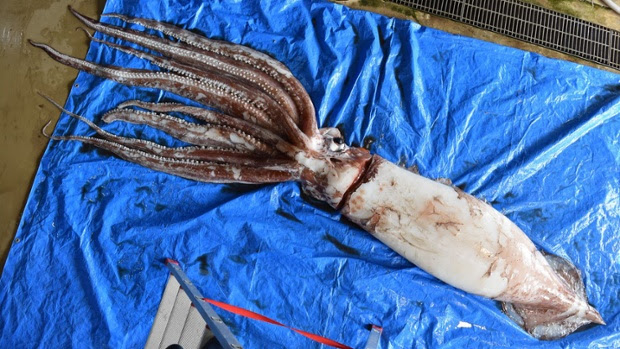 A female of the world's largest squid — sometimes called the "kraken" after the mythological sea monster — that was caught off the coast of Japan apparently had just one amorous encounter in her lifetime.
The female had sperm packets from just one male giant squid embedded in her body, which surprised researchers. Because giant squid are solitary creatures that probably run across potential mates only occasionally, scientists expected that females would opportunistically collect and store sperm from multiple males over time.
Full Story: LiveScience (8/19)
Lab-made mini brains grow their own sets of 'eyes'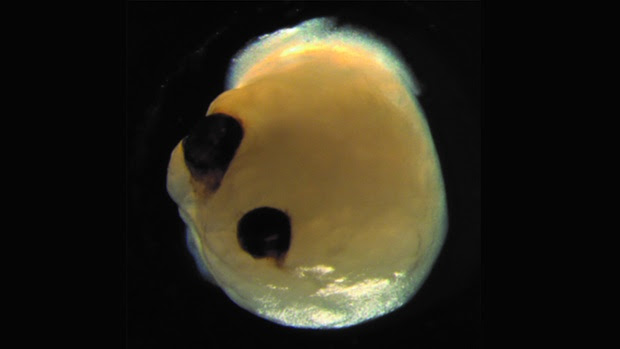 (Elke Gabriel)
Scientists recently grew mini brains with their own sets of "eyes," according to a new study.
Organoids are miniature versions of organs that scientists can grow in the lab from stem cells, or cells that can mature into any type of cell in the body. Previously, scientists have developed tiny beating hearts and tear ducts that could cry like humans do. Scientists have even grown mini brains that produce brain waves like those of preterm babies.
Now, a group of scientists has grown mini brains that have something their real counterparts do not: a set of eye-like structures called "optic cups" that give rise to the retina — the tissue that sits in the back of the eye and contains light-sensing cells, according to a statement.
Full Story: LiveScience (8/18)
POLL QUESTION:
What material is a modern penny mostly made of?
(Learn the answer here)
Antarctica's 'Doomsday Glacier' is fighting an invisible battle against the inner Earth, new study finds
(NASA)
West Antarctica is one of the fastest-warming regions on Earth. For evidence, you need look no further than Thwaites Glacier — also known as the "Doomsday Glacier."
Since the 1980s, Thwaites has lost an estimated 595 billion tons (540 billion metric tons) of ice, single-handedly contributing 4% to the annual global sea-level rise during that time, Live Science previously reported. The glacier's rate of ice loss has accelerated substantially in the past three decades, partially due to hidden rivers of comparatively warm seawater slicing across the glacier's underbelly, as well as unmitigated climate change warming the air and the ocean.
Now, new research suggests that the warming ocean and atmosphere aren't the only factors pushing Thwaites to the brink; the heat of the Earth itself may also be giving West Antarctica's glaciers a disproportionately nasty kick.
Full Story: LiveScience (8/20)
Why this weekend's Blue Moon is extra rare (and how to see it)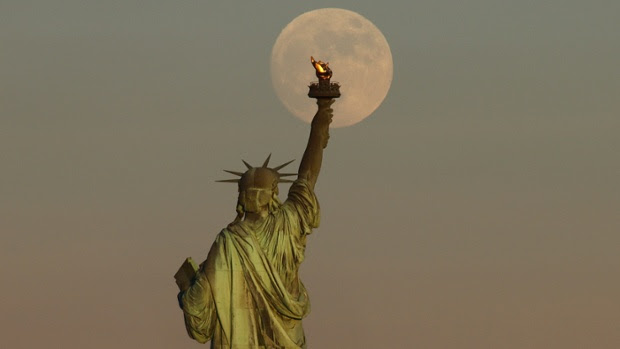 (Gary Hershorn/Getty Images)
The saying "once in a blue moon" is especially pertinent this week: This Sunday (Aug. 22), the full Sturgeon Moon is expected to impress skygazers, particularly because of its "blue" designation.
Typically, the term "Blue Moon" refers to the second full moon within the same month. The last one rose on Oct. 31, 2020, when an eerie Blue Moon lit up the night sky on Halloween. But there's a lesser-known definition, dating to 1528, which applies to the third full moon in a season with four full moons, according to NASA.
Full Story: LiveScience (8/20)